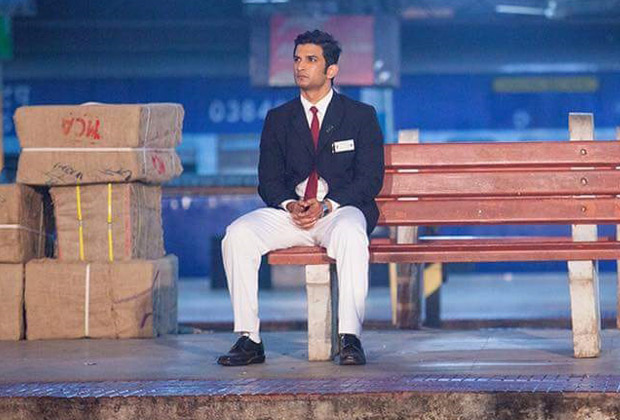 Boxoffice is most unpredictable, but that's the beauty of this business. Agree, M.S. DHONI - THE UNTOLD STORY was expected to open very well at the ticket counters, but the stupendous start and the fantastic opening weekend has stumped many naysayers within the industry. The film fraternity is in a jubilant mood and why not? It's completely justified, we have every reason to rejoice.
What came as a surprise was the superb start M.S. DHONI - THE UNTOLD STORY embarked upon. The trends were similar to any keenly anticipated film of top stars. It's a norm for Salman Khan, Aamir Khan and Shah Rukh Khan starrers to start with a roar and collect massive numbers on the opening day and at the conclusion of the opening weekend, but for a film starring Sushant Singh Rajput to put up a gargantuan Day 1 and an equally power-packed opening weekend total is unimaginable, frankly.
Clearly, Brand Dhoni is the biggest USP in this case.
Having said that, I'd also like to add that a popular brand needs to be complimented by strong content to sustain after the initial euphoria subsides. Sushant Singh Rajput's award-worthy act coupled with Neeraj Pandey's finesse in narrating the inspiring story of a much-revered, celebrated sportsman and of course, the skilful writing of the film contributed in making the audience clap, cheer, roar and turn the theatres into stadiums.
A film like M.S. DHONI - THE UNTOLD STORY falsifies and negates several myths prevalent within the film industry. Sample these: Sports films have their limitations, they don't work universally... Only an A-lister can draw massive crowd at cineplexes... Lack of popular songs or a film devoid of action can never ensure a humongous start or big numbers... A masala-less movie will find few takers... Run time of 3 hours is a strict no-no in today's times... Well, the eternal pessimists were proven wrong and how!
The remarkable opening weekend numbers of M.S. DHONI - THE UNTOLD STORY reiterates the fact that the audience -- the paying public -- is the final judge. For moviegoers, who shell out money from their pockets to buy a ticket, an engaging story narrated adroitly is a must. The star power is mandatory, but, like I keep saying every time, having a big star helps on Day 1 [Friday] mainly. From Saturday onwards, the content of the film does the talking.
M.S. DHONI - THE UNTOLD STORY has hit it out of the park. It has set the cash registers jingling. Like on cricket pitch, Dhoni is a winner on the big screen too.
To download the "MS Dhoni: The Untold Story Game" click here