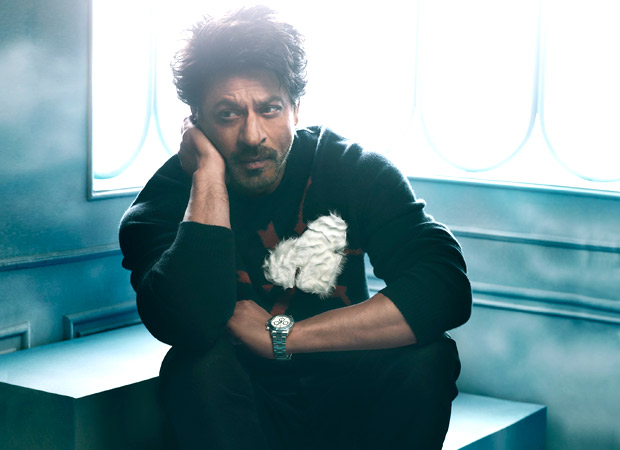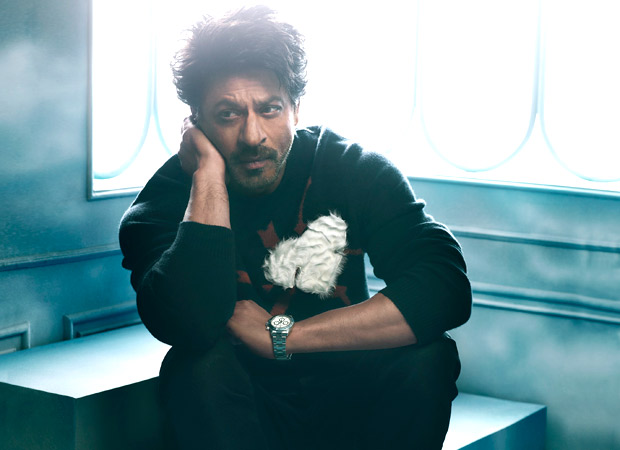 Despite the clash with Hrithik Roshan's Kaabil, Shah Rukh Khan's latest film Raees has been doing well at the box office. It's been three days since the release of the film and fans have been showering the entire team of Raees, especially SRK, with the immense amount of love.
Shah Rukh Khan began his new year with Raees which portrays him in a grey shade. During the media interaction at the Raees success meet, Shah Rukh Khan looked relieved after the positive reactions from fans and the box office results. He said, "As an actor, who has been working for several years, he lives in people's hearts. If you see, historically, by god's grace my films open really well at the box office. The immense amount of crowd who visit theatres, they want to watch something new. I can't give them the same thing again and again. With Fan, it didn't work at the box office and it broke my heart. But, if you do a new thing like Raees and it works, the happiness is twice for it. I've been in the business long enough to understand which film will work and not. I am relieved now that I have given happiness to so many people."
One thing that has been in the news since the release date of Raees was announced was its clash with the Hrithik Roshan starrer Kaabil. While Hrithik was graceful about it, father Rakesh Roshan who has produced the film has been very vocal about how upset he has been about the entire box office clash. He even went on record to say that this was foul play by the makers of Raees. When asked whether he had the opportunity to talk to Rakesh Roshan, without naming him, SRK said, "No, I haven't had the chance to talk to anyone yet."
With Fan, SRK brought back with anti-hero days. Now, Raees shows the dark side as well. So, when we asked him whether he ever has inputs on how he wants the character to be or he follows the script or he does any kind of improvise on sets of the film, SRK gave some insight on it. He said, "I'd improvised some comedy on the sets of Chennai Express. But before I do a film, I sit with the director and tell him that I will try to do these things. If the director says that we should not do this, then I remove it already so don't waste time on the set."
SRK also had a lot to say about Amitabh Bachchan who has praised his work. In Raees, there's a scene where the megastar's movie is being played in the background. Talking about him, SRK said, "It's nice to see someone praise your work who we have watched while growing up, who was the angry young man. For him to say that 'I loved your angry face in Raees' is amazing. In our film, it is an ode to stars of that genre, Amit ji being the foremost. I've grown up watching Amitabh Bachchan, Dilip Kumar, Shashi Kapoor, Rishi Kapoor and Dharmendra. Anyone from this lot praises my work, it only makes me feel nice and I get the feeling that maybe I have done something right."
Shah Rukh Khan also feels that collaboration between the film industry members is very much important. With Salman Khan joining hands with Akshay Kumar, SRK feels that creatively collaborations help a lot. He said that when he collaborated with Karan Johar for Dear Zindagi, more creative ideas came in.
With Raees being a success, Shah Rukh Khan is also happy that this year he will be completing 25 years in Bollywood. When asked about how he looks back at his amazing journey, there came a roar from other side of the room and it was none other than youngest Khan- AbRam. Laughing at his son's goofiness, SRK said, "I think my son's roar says it all. Whenever, I pray for someone, whether it's for my children or people I feel close to, I always tell them that I hope they all get my life. Professionally, it's been fantastic. You have your ups and down and I don't think I have had that many downs. I feel very fortunate. Personally, life has been very nice. Every which way, it's been a good life. Strangely, what my life will be remembered for his what kind of work I do. Every other thing will take a back seat."
Talking about the kind of the films he is being offered at this age as well and with the mob of new filmmakers coming up with some amazing ideas, SRK feels fortunate to get the kind of movies. "I am in that position, in that mindset and I have really wonderful filmmakers coming to me with amazing projects. You know it's very seldom when you have worked for so many years and you have the new breed of directors who are as excited to work with you as if you are a new actor. With Gauri Shinde excited to work with me like a newcomer, Rahul Dholakia who comes from a serious space thinks of making an entertainer with me and Imtiaz Ali, it's a good space for me that I be in a cinema of their language and still try bringing something new with own experiences of 25 years."
When asked about how feels about having an opinion or expressing it as a public figure, SRK said that one needs to responsible being a public figure. "If one wants to keep the opinion to yourself or go public with it, it is completely your choice. I just think you need to make a responsible voice."
SRK talked about how working in the industry for years has made him responsible. When asked about whether success or failure still affects him, he said, "I want the audience to happy when they watch my films. The one thing that is always there is love. Whether my movie is successful or has failed, the love is unconditional. People love so much regardless of anything. If I make mistake with a film or not, they still shower love."