The release of the Salman Khan-starrer Tiger 3 is just a few days away. Bollywood Hungama spoke to the trade experts and exhibitors to find out what they had to say about the film's advance ticket sales, opening day predictions, etc.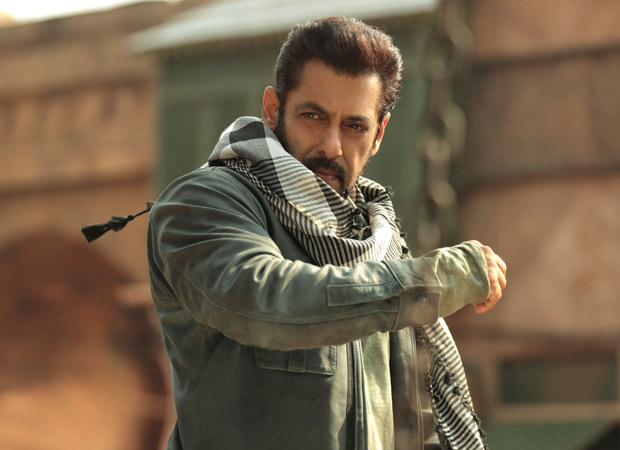 Trade experts expect a HUGE start for Salman Khan-starrer Tiger 3 despite the Diwali factor: "Diwali day collections will be the HIGHEST ever in the HISTORY of Indian cinema; Monday collections can be Rs. 60 crores plus"
Trade analyst Atul Mohan said, "The advance until now is decent. It's not extraordinary."
Girish Johar, producer and film business analyst, explained, "If we compare the advances with Pathaan and Jawan, it is a little below par. But we need to understand the ground reality. It's not releasing on an extended weekend or a big holiday. It is releasing on Diwali which has traditionally been the dullest day for the film business. It's a calculated decision taken by YRF (Yash Raj Films). Releasing Tiger 3 overseas on a Monday when there's no holiday would have been a hara-kiri. YRF must have thought that they might earn less on Sunday but the film will gain in the long run. They also kept in mind that they'll get 52.50% multiplex share for the 7 days."
Sanjeev Kumar Bijli, Executive Director, PVR INOX Limited, stated, "Tiger 3 has received a stupendous response. In the next 3 days, we are expected to cross over 6 lakhs advance ticket sales for the first weekend (Sunday – Thursday) with over 3 lakhs on the first day itself. This is due to the massive fan following of Salman Khan, dubbed versions in Tamil and Telugu and the movie being released in immersive and experiential formats such as 4DX, MX4D and ICE and the large screen formats such as IMAX, PXL and BIGPIX, which will bring alive the larger-than-life effect of the action-thriller."
Vishek Chauhan, owner of Roopbani Cinema in Purnia, is pleasantly surprised with the advance ticket sales, "This wasn't expected. The advance is unprecedented by any yardstick on Diwali day. We have never had such advances for Diwali day ever. We have had full houses on the festival but that has been due to walk-ins. But to see a film being sold out 4-5 days before the release is a first."
He also shared important information saying, "In Bihar, the Chhath is the biggest festival and even bigger than Diwali in terms of participation and the level of involvement. It will be celebrated a week after Diwali. Bihar residents especially come back to the state for the festival. As a result, the ticket sales get better after this festival is over. Diwali to Chhath is the dullest period for films in our state. Keeping this factor in mind, the advance booking is just extraordinary."
Raj Bansal, the owner of Entertainment Paradise cinema hall in Jaipur, remarked, "The advance booking is very good. Diwali day is usually weak. Some theatre owners in North India even shut the property due to inadequate staff, pooja, etc. Hence, it is the weakest day out of the 365 days in a year. Yet, Diwali day collections will be the highest ever in the history of Indian cinema for Tiger 3." He even added, "Tiger 3's day 2 collections will be the highest ever."
On the other hand, ticket sales are so-so in several places. Kiritbhai T Vaghasia, who runs The Friday Cinema multiplex in Surat, said, "The films in our city don't get advance booking. We only get spot bookings. Even Jawan didn't have advance ticket sales. Tiger 3 has limited enquiries but it will work due to the festival holidays."
Atul Mohan added, "On the release day, until 2-3 pm, it'll find an audience. But Diwali is the day when people spend time with their families. Some people even call their staff to the office during the festival. In short, people have a lot to do that day. Also, people know that they can always catch the film the day after Diwali."
He continued, "Of course, there are other communities which will be free to watch Tiger 3 on November 12. Then, youngsters who couldn't make it to their hometowns will be keen to see the film to make the most of the festival"
First day predictions
When asked about the first-day collections, Atul Mohan replied, "The first day would be around Rs. 35-40 crore. The second day will be very huge for Tiger 3."
Girish Johar exulted, "The film can collect around Rs. 35 crores plus. If we count the Saturday and Sunday overseas numbers and Sunday numbers of the Indian box office, I am expecting Rs. 100 crore plus GBOC. This is insane." He continued, "Even if Sunday numbers look below par, the Monday collections can be more than Rs. 60 crores."
Vishek Chauhan emphasized, "The opening is a given. I am expecting it to open at Rs. 45 crores and can also go to Rs. 50 crores. Word of mouth, however, plays a crucial role. Is the film worth their time, is the fun quotient there, are Shah Rukh Khan and Hrithik Roshan's cameos adding value, what does it hint about the next Spy Universe film, etc; these aspects need to be taken care of."
4th 500 crore grosser of 2023?
All trade experts believe that Tiger 3 has all the ingredients to emerge as the fourth Rs. 500 crores grosser of 2023 after Pathaan, Gadar 2 and Jawan. Atul Mohan said, "As per the current trend, Tiger 3 fits the bill. People have loved mass action films this year like Pathaan, Gadar 2 and Jawan. Tiger 3 falls in the same category. It features Salman Khan and belongs to the Spy Universe. Shah Rukh features in a cameo and reportedly, Hrithik also has a cameo."
Sanjeev Kumar Bijli agreed, "Tiger 3 has all that it takes to cross the magical figure of Rs. 500 crores, considering the trend that we are seeing of Hindi movies setting new benchmarks."
Girish Johar, in agreement, stated, "This can be the fourth Rs. 500 crores grosser of 2023 if all goes well. It has a great star along with Shah Rukh Khan. Obviously, it'll lead to fireworks at the box office."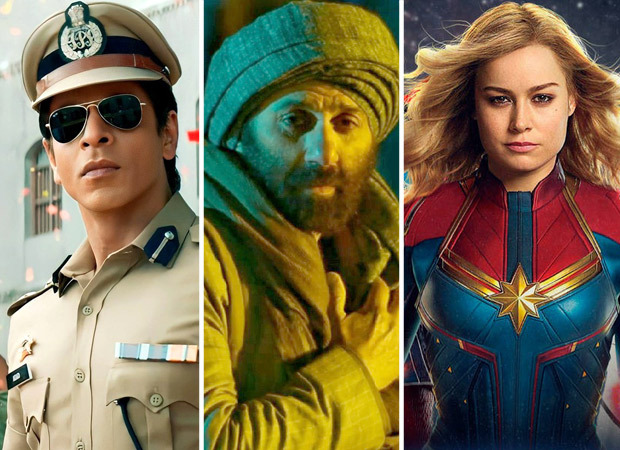 Vishek Chauhan noted, "I'll be very disappointed if it does less than Rs. 500 crores. If the word of mouth is extraordinary, then it can collect Rs. 600 crores or even Rs. 650 crores. There's no competition till the release of Animal on December 1." Raj Bansal also agreed that Tiger 3 has the potential to cross the Rs. 500 crore mark.
The World Cup factor
The insane performance of India in the ICC Cricket World Cup 2023 can dent Tiger 3's collections. Atul Mohan said, "The film faces some hurdles. It won't get the numbers on Sunday that Pathaan and Jawan got. The numbers might be affected on Bhai Dooj. The semi-final match will be keenly watched as the World Cup fear is reaching its peak. Then there's the final on Sunday. So on both Sundays, the film faces a huge challenge. But if the film is worth it, it'll succeed big time"
Girish Johar opined, "If India is in the semi-finals and if India reaches the final, the movie will get affected. I guess this is also why Tiger 3 is releasing on Diwali. If there's a loss of Rs. 25 crores on the second Sunday, they'll gain that number on the first day of release."
Vishek Chauhan said, "India's performance is out of the world right now. This was probably what West Indies' performance was in the first two World Cups. Hence, it's obvious that the collections will be affected on Sunday, November 19. But the numbers will get compensated the next day. Jinko dekhni hai film, woh toh dekhenge hi."
Raj Bansal, however, answered, "It won't make much of a difference. Even during Jawan, some important match was held and it didn't matter. Not everyone is cricket-crazy. Some viewers will prefer to watch the film and catch the score in the interval. It's only when India plays against Pakistan do the collections plummet."
Sanjeev Kumar Bijli said, "It is so heartening to see India reaching the semi-finals of the ICC World Cup. However, cinema has its niche audience and they come to watch movies that resonate with them and Tiger 3 is clearly a movie that would appeal to all sections of consumers."
Tiger 3 vs The Marvels
The Marvels releases in cinemas on Friday, November 10. When asked whether this film will be affected by the Tiger 3 wave, Girish Johar said, "The first trailer of The Marvels was cold turkey. The second trailer, however, has created excitement. Nevertheless, in India, it'll have a dull start. It's anyway a multiplex-friendly film. In the past, these English films have clashed with biggies and have done well like Evil Dead Rise and The Nun II."
Sanjeev Kumar Bijli said, "Marvel franchise films have always done well in India due to their unique fan base which they have built in our country over the years and they will come out in big numbers to watch their favourite heroes on the big screen. Every movie genre has its own set of audiences which does not affect the other. Although in this case, movie lovers would be willing to watch both the movies adjusting their schedule."
Atul Mohan strongly felt that The Marvels' collections would be impacted. Raj Bansal minced no words as he said, "The Marvels toh pata bhi nahin chalega kahan gaya. The bigger multiplexes will play their shows in majboori. When you have a Salman Khan-Katrina Kaif-Emraan Hashmi-Shah Rukh Khan starrer YRF production on one side, toh fir The Marvels ke liye kaun jayega? At one time, Marvel films had a craze but now, it has died down. These films can still work if it has the wow factor, like say Spider-Man: No Way Home (2021) or Avengers: Endgame (2019)."
Also Read: Salman Khan has a mind-blowing 10-minute entry sequence in Tiger 3
BOLLYWOOD NEWS - LIVE UPDATES
Catch us for latest Bollywood News, New Bollywood Movies update, Box office collection, New Movies Release , Bollywood News Hindi, Entertainment News, Bollywood Live News Today & Upcoming Movies 2023 and stay updated with latest hindi movies only on Bollywood Hungama.