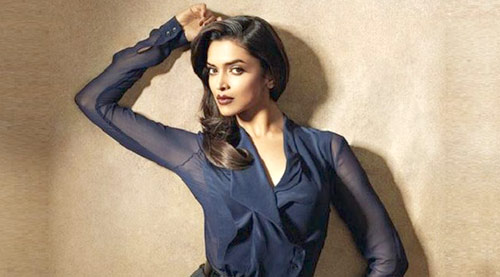 While it is vibrantly valiant and politically correct to support Deepika Padukone's fight to preserve her right to dress the way she wants and to reveal or not reveal whatever she wishes, the one aspect of the crusade against voyeuristic journalism that seems to resonate across the back-and-forth of the arguments is...do actors, particularly of the female variety, actually guard their physicality against the kind of voyeuristic violation that Deepika so bravely protested against?


The answer, I'm afraid, is a resounding no. Many actresses, and we won't name them here, circulate their "hot" (read unclothed) pictures to various publication through their publicists.


Over the years the entertainment media has become a vehicle for public flogging by those very celebrities whom the media helps to build into iconic sex-symbols.


I remember the recent case of this very beautiful lissome actress of foreign origin whose picture with her lower inner-wear revealed appeared on many websites.


When I suggested she speak to her lawyer for action against what she called the vulgar invasion of her private space she shocked me by saying, "Let it be. What difference does it make? I am an actress. They will find a hundred ways of clicking me in unguarded poses. I might as well learn to live with it."


Just as we have learnt to live with actors' double-speak about their right to privacy. When they are in love, they find the media intrusive. When they are out of it they are happy to have the paparazzi peeping into their backyard.


This chalta hai attitude has over the years, become the norm among the actresses and the come-hither signal for the voyeuristic media to go berserk. Many actresses like being shot in what they think are 'glamorous' poses. Glamour, alas, in our entertainment industry means oomph. And that of course oomph necessitates various degrees of skin show.


While I fully support Deepika amazingly cool campaign against peek-a-boo journalism I am not convinced by her colleagues, male and female, who are suddenly the champions of women's empowerment in La-La Land. I've personally heard prominent leading men sitting on the sets of their films with their cronies discussing various parts of their heroines' anatomy.


So let's not act so righteous over the issue. If celebrities, especially actresses are objectified and commodified the actresses themselves are to a large extent responsible for it. 23 years ago, who forced Kimi Katkar to gyrate in a room filled with beer-swigging louts singing a song about how she'd love to be kissed on a Friday?


And what possible tragedy would befall a woman as successful as Katrina Kaif to groove about how sexy she is to a bevy of drooling men in the song 'Sheila Ki Jawaani'.


It all adds up to a sense of growing despair regarding the way women are perceived by the film industry. That lack of in house respect for a woman's right to her own space is bound to seep outwards and affect society at large. The media, fortunately or unfortunately, is a mere reflection of mores and values that guide art and society.


To a large number of Indian men cleavage and thighs are still a sign of waywardness in women.


When an actress' vital statistics get circled in pictures the sheer hypocrisy and debauchery of an audience steeped in Victorian prudery and greedily grappling with the new millennium porn-culture, are prominently underlined.


In bright purple.
BOLLYWOOD NEWS
Catch us for latest Bollywood News, New Bollywood Movies update, Box office collection, New Movies Release , Bollywood News Hindi, Entertainment News, Bollywood News Today & upcoming movies 2020 and stay updated with latest hindi movies only on Bollywood Hungama.