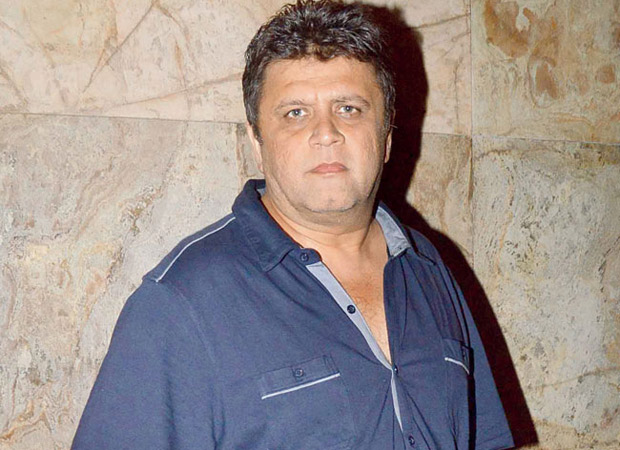 Raees director Rahul Dholakia in a Bollywood Hungama exclusive with Faridoon Shahryar shares insights on what went into the making of a film that is one of the most eagerly awaited films of Shah Rukh Khan in the recent times. Dholakia talks about Nawazuddin Siddiqui, Mahira Khan and why Raees is a very special film for him.
You've been working on Raees, day in and day out, you've not been sleeping but somehow you're looking younger and fitter, what's the raaz?
I think it is Raees itself. The answer lies in the question. I'm going from one studio to another and see my reels, every time you see something you've not seen before, it makes you happy. Raees itself is a stress and destress both.
Have you ever anticipated the response theatrical trailer got, it's got unanimously a very positive response, I think for any of Shah Rukh Khan's movies in the last few years this has been the most positive response.
No I'd not expected, I don't think any of us had expected. First of all we didn't expect that the teaser would be so... Teaser just changed everything. I don't think I've seen from one and half years a teaser has been holding so much of curiosity and attention. Then we had to better the teaser than the trailer and that was also a challenge and that was a bigger challenge. Teaser created a kind of hype and aura itself and then the trailer had to be done.
The dialogues from the teaser literally flew around everywhere. When you're coming with a trailer people within the industry might say that you should've capitalised on those dialogues but you also have totally new dialogues and altogether a new feel from the teaser.
Yeah, we had two dialogues mainly in the teaser, "Koi dhanda chota nahi hota" and "Baniye ka dimaag." When it comes to the trailer, I needed to bring in the story element. Nawaz has to come in, the cat and mouse play between Nawaz and SRK is going to be crux of the film. Mahira's element needed to be brought in. So yeah, there are a lot of dialogues and punchlines in the film.
I find it baffling, when you meet Nawazuddin Siddiqui he wouldn't even get noticed if standing in a crowd, he carries that sort of personality. But when he comes on screen he's dynamite.
He transforms himself. Actually Shah Rukh Khan in Raees, when he wears his Pathani, or shirt, he gets into character of Raees. He's quite intimidating. I've seen other actors fumble, co-stars forgetting their lines. He's not doing anything, he's just being Raees. In that scenario Nawaz also gets into his character. We've given Nawaz a sweater in the film, whenever he wears that sweater, he becomes inspector Majmudar. It's so wonderful to see both of them play it out on screen and unfold their lines, mannerisms nuances which make a difference.
You have Mahira Khan, who has become huge entity in India, which she wouldn't have wanted to be at the first place. In Zaalima she's looking terrific. Apparently when you auditioned her for the first time you know she's the one.
We were looking for somebody who's a very good actor because she has some intense dramatic scenes and almost all her scenes are with Shah Rukh Khan, so she needs to be a superb actor whoever the actress would be. We also needed her to have that 80s innocence and adaa which existed in small Muslim communities. So we needed somebody to play that part out. Somebody in her late 20s and early 30s because she's opposite Shah Rukh so she can't be 18-19-22. At the same time we didn't want any big name in India, we wanted an actress who could pass of this simple role without complicating the equation of actors. When I auditioned Mahira, there was something about her which I've not seen in many actresses in India. I thought she was the right person to play that part. Honestly at that time we didn't care about India, Pakistan, we were not looking at that way, we were looking at her as an artist.
Somewhere it's important for Shah Rukh Khan as an actor to come on the forefront because he's a fantastic actor what you see of him in Chak De India, My Name Is Khan, Kabhi Haan Kabhi Na, Dear Zindagi, Fan...
I think Shah Rukh Khan chooses the films he wants to do; he has chosen Raees for a particular reason. He is absolutely brilliant in the film. I'll give you an example, we wrapped up one schedule of film in June-July of 2015, January 2016 we started again. He had finished Dilwale by then and he came on set. There's a scene with him and Nawazuddin and he's still in character, something which he left seven months ago. He has done so many other things in between, he became a different person altogether. When you come back to the same space and to pick up something you left seven months ago with same sur just shows how you're involved and is signs of the genius
Apparently the idea of Raees came to you in 2010-2011 when some of your friends were discussing Gujarat is a primarily a dry state and there was a time it had illicit liquor business happening. You had three of other writers with you.
Yeah, we went to Ahmedabad, researching more about it, meeting various kinds of people, trying to understand about the business and then we came up with whole plan, story which by the end of became so commercial and so big. The original plan was to do an Indie film which then became so larger than life as far as story and character is concerned. Eventually we needed big production house, big actor to see through it. It was not a conscious decision to do it; it just became the way it was written. So what started off as a small independent film which would be funded by liquor lobbies in America became so big that they couldn't afford it.
BOLLYWOOD NEWS
Catch us for latest Bollywood News, New Bollywood Movies update, Box office collection, New Movies Release , Bollywood News Hindi, Entertainment News, Bollywood News Today & upcoming movies 2020 and stay updated with latest hindi movies only on Bollywood Hungama.