Sanjay Dutt trailer is finally out and we can't help but watch the re-runs of the same. It would be an understatement to say that Ranbir Kapoor has played Sanjay Dutt with EVERYTHING he has and we are left mesmerised just letting the trailer sink in! The trailer will keep you at the edge of your seat and give you Goosebumps! Here are top 5 moments from the trailer which have left us SHOOK!
1: Beginning of the drug phase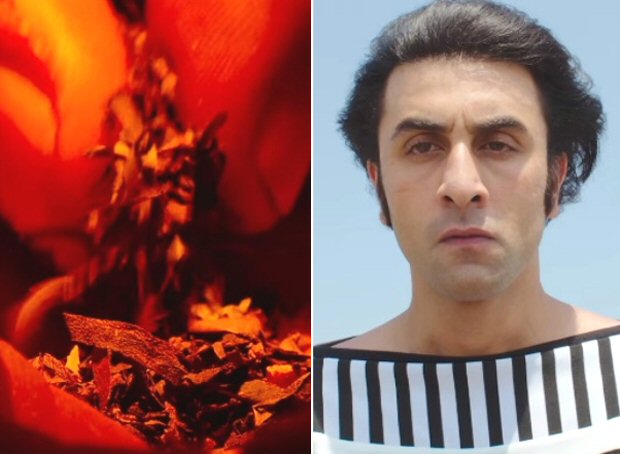 The no holds barred biopic, Rajkumar Hirani first gives us an insight into how Sanju was sucked deep into the world of drugs. The first time he did drugs changed his life forever and that one image of him with blood shot eyes, passed out in public place will be etched in your mind.
2: Sanju's first arrest in 1994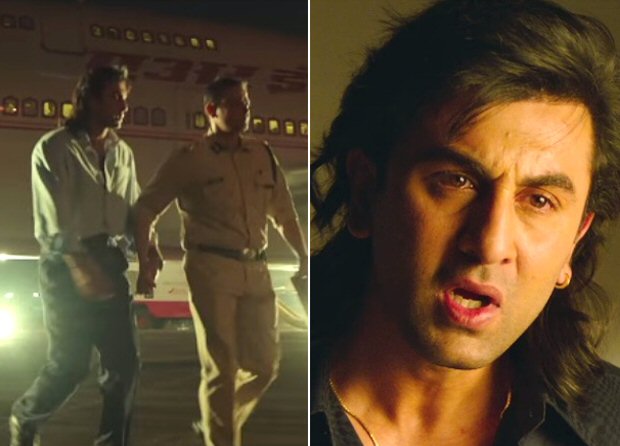 Another landmark scene from the film will be the first time Sanju Baba got arrested straight from the airport in 1994. Following that he was questioned relentless and slapped till he confirmed that he was in possession of AK 47 and had friends from underworld during the time of 1993 bomb blasts which shook Mumbai.
3: The nude scene from jail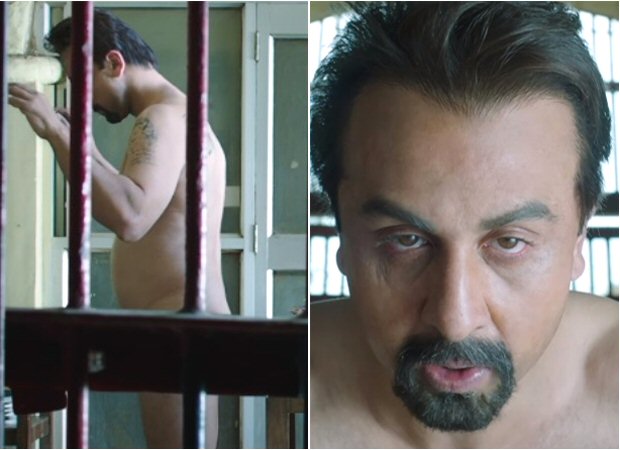 Sanjay Dutt was made to strip as he was frisked at the time of his arrest for the second time after he was found guilty in 2006 under TADA act. He was branded 'finished' by the press at that time. It sure is riveting to watch him all vulnerable, broken yet strong.
4: The intense jail scene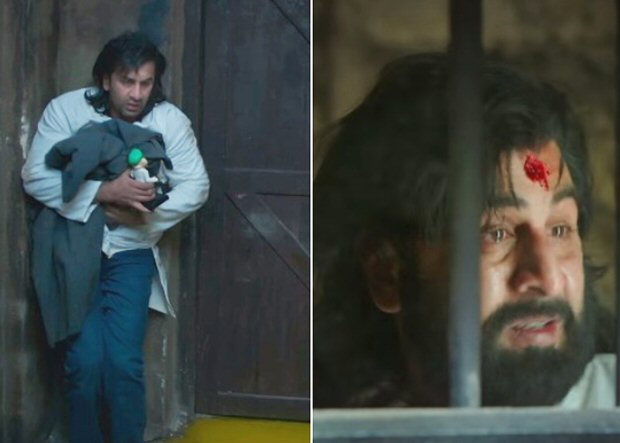 Sanjay Dutt's time in jail was mapped by a lot of ups and downs and Rajkumar Hirani has shown it the way it is in the movie. In the movie, Sanju is lying on the jail floor and suddenly, the septic tank from toilet overflows and Sanju's cell gets submerged in the debris. Powerful and shocking imagery!
5: The mangalsutra scene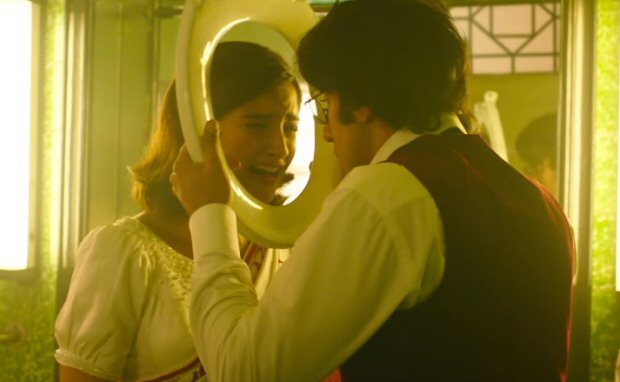 The makers have not minced their words as they have branded Dutt's story 'stranger than fiction'. In one of the opening scenes, Sonam Kapoor who plays Sanju's first wife Richa Sharma, comes rushing into the toilet asking her husband (who is in drunken haze) about her mangalsutra. He has obviously flushed it down the toilet, so he picks up the toilet seat cover and puts it around her neck.
6: The rehab scene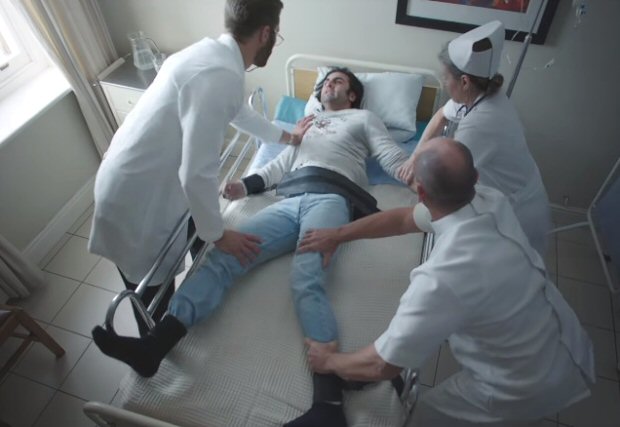 Ranbir Kapoor tied to a stretcher is all down and out with withdrawal symptoms after years of drug abuse. There comes a moment where he is almost giving up but his friend Paresh played by Vicky Kaushal keeps him going.
7: Nargis's death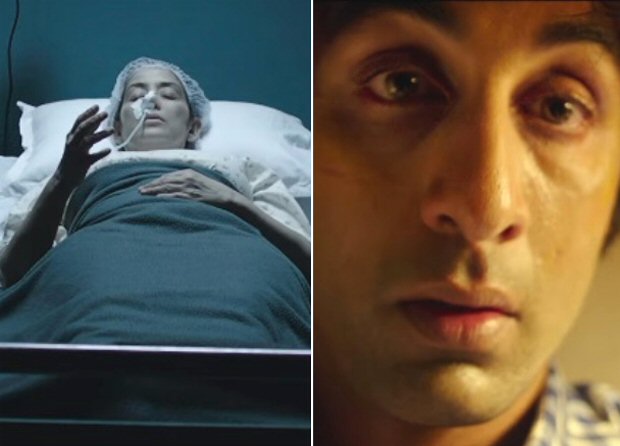 Sanjay Dutt's life changed after his mom Nargis passed away. The image of her lying on the hospital bed which propelled Sanju to abuse drugs will leave a lasting impression.
Sanju showcases the highs and lows of Sanjay Dutt's life, giving an insight into the unbelievable true story of the actor. While the teaser maps Ranbir's amazing transformation into each phase of Sanjay Dutt's life, the trailer further resents the actor's commendable acting skills as he perfectly fits into Sanjay Dutt's shoes.
Written and directed by Rajkumar Hirani, the film will also star an ensemble cast in addition to Ranbir Kapoor which includes Paresh Rawal, Manisha Koirala, Vicky Kaushal, Sonam Kapoor and Dia Mirza amongst others.
Produced by Vinod Chopra Films and Rajkumar Hirani Films in association with Fox Star Studios. Sanju is all set to be released on 29th June 2018.
Also Read: Sanju trailer: 3 Things to watch out for in Ranbir Kapoor's Sanjay Dutt biopic