Director Kabir Khan is known to make movies that tend to leave a mark on its audience. The movies have the right amount of emotions, drama, and a tinge of reality. He is now working on his upcoming film, '83, based on the first ever World Cup won by the Indian Cricket team. This was the first big win for India after the Independence in 1983. Bollywood Hungama had an exclusive conversation with Kabir Khan and he clarified that '83 is not a biopic based on Kapil Dev.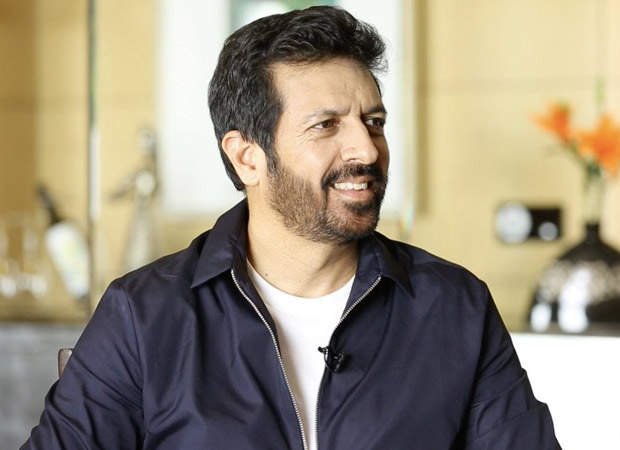 Read the entire transcript of his interview to know more details about the movie.
While you were interacting with Dhoni, has it helped you in anyway in terms of researching for '83?
In a strange way, yes it has. Because, '83 is also a story of people who went against all odds and went on to win the world cup and Dhoni is also one of the icons of cricket. So there is a certain similarity in just the attitude that a sports icon has towards life and I see that similarity when I speak to Kapil Dev and Dhoni. There's a different way they look at things and I think that's what makes them successful. So yes, in a strange way, speaking to Dhoni helps me in '83.
So, every character that has come out so far is making news, are you happy with the excitement?
Of course, I am happy because at the end of the day who doesn't want excitement around their project. I knew there would be a lot of excitement because we are dealing with an event that is iconic in our history. That is the first international achievement for India post-Independence. It put us on the map. So, for me '83 is actually more a story of coming of age as a country than just a cricket team.
The knock of Kapil Dev of hitting 175, it doesn't have any documented proof as far as the television is concerned. How will you approach that?
That's actually the most challenging and the most exciting part. Most exciting because, we can take certain creative liberties because there is no documentation and most challenging because I do want to stay true to exactly the way it happened. What happened in reality is far more exciting than what we can imagine and the way I am dealing with it is that I'm spending a lot of time in England. The prep of '83 has been going on for more than a year. I invited people who are witnesses to that historic innings. The members of the county club over there – called them, spoke to them got detailed accounts of what was happening around there. I even spoke to the players, on field and off the field, I eve spoke to the commentators and recreated the magic of that day.
Then the finals, that catch by Kapil Dev running backwards…
These are just some of the moments that we remember and these are the moments we remember that happened on the field. It's actually an unbelievable story of human triumph and this story is of what was happening behind the scenes is even more exciting. That is actually the magic of '83, to tell you the story of what was happening with the bunch of boys who nobody believed in. everybody had written them off and what was driving them to actually and ultimately win the world cup. So what's amazing about the story is that everybody chipped in. it's not the story of one person. Sometimes it is wrongly being reported that it is a Kapil biopic. It's the story of the team and it's really how everybody leaned on each other and pulled each other up and finally go on to achieve what they did.
You have Ranveer Singh, who is at the peak of his game in whatever he does…
Yes, this is probably his most challenging physical transformation. I mean getting Kapil's bowling action right is going to be a tough one. He's really working hard on it.
What is your take on the debate that compares teams of different eras, like when Ravi Shastri said that the current team is the best team?
I don't think there's a need for comparison, it's a different era that they were playing in, a different ethos. The way the teams have conducted themselves back in '83 and how they're conducting themselves today is completely different and that is actually the part we're going to show in '83. It's going to show you a completely different sporting ethos. There was no money, there was no commercialization, and these are just boys playing because they wanted to play for the country and because they enjoyed playing cricket. They were no superstars; they were actually one of the lowest rated teams in the world who went on to become superstar post 1983. Today, whichever tournament India enters, they are always hot favourites. So, it's a different story and that's a classic underdog story.
They played for the love of game, the amount of money that is there today came post 95. So during their era, there was hardly any money…
I think that is one of the very interesting parts of '83, what condition they were living in and complete absence of any sort of financial support.
We bet after reading this transcript, you would be just as impatient as us for this Ranveer Singh starrer film. The star cast is undergoing rigorous training from the experts to get in to the skin of their characters. Actors like Sunny Kaushal, Saqib Saleem, Harrdy Sandhu, Ammy Virk, Tahir Raj Bhasin, and Pankaj Tripathi have been roped in for pivotal roles among the others.
Also Read: '83: Saqib Saleem reveals details about Ranveer Singh's prep and training from the sets
BOLLYWOOD NEWS