Armaan Malik is one of the youngest and most successful artists in the Indian music industry. He released his single track, titled "Tu/You" on Spotify (their third one from India) on his 27th birthday. This new single is a Hindi version of the popular English ballad by Armaan Malik, 'You', and the artist also became the first Indian artist to perform on the Global Spin Series by Recording Academy/GRAMMYs, having performed an acoustic rendition of 'You'. While Armaan has written close to 50 English songs to date and eagerly waiting for the right opportunity to showcase them one song at a time, he has been consistently putting out chartbuster music in multiple languages.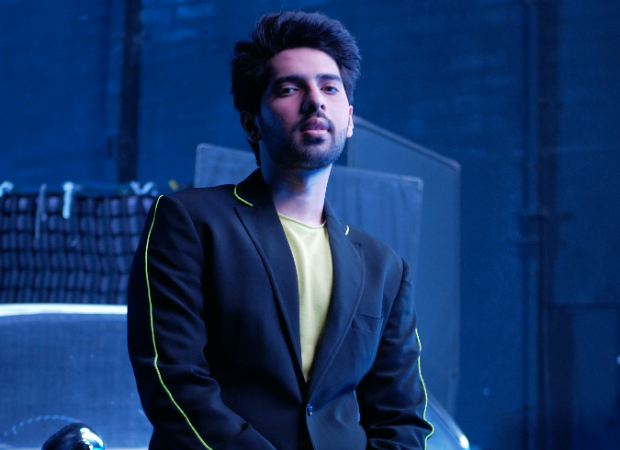 EXCLUSIVE: Armaan Malik hopes to release an EP after multiple single releases; aiming for a Grammy: 'I am wanting to hold that trophy in my hand one day'
When asked if it has been liberating in a way to release these songs that have been with him for a while, he tells Bollywood Hungama, "So the bank of songs that I had is not the kind of songs that I wanted to put out as independent music. We've seen independent music wasn't as big until like, three-four years, but as big as it is right now. It's not that it wasn't there. But I think just the Punjabi pop industry was the only industry that was actually doing pop songs, and music videos for their region and, and that diaspora wherever in the world. But the Hindi independent scene really kicked off in the pandemic like crazy and single, single singles everywhere. So I mean, the songs that I've put out so far, a song that I've worked upon, like in recent times. It's not something that's been sitting with me, especially the Hindi singles. English ones, I've been working since a very long time ago. My dream has been to release English songs. So from 2012, there are demos in English and I have almost close to like 50 demos in English, from which only six or seven have been released now. There are more and more that are being created every day. So there's no fixed bank. But I'm just always like, the way I'm taking each day as it comes and each day, I'm making a new vibe, a new song, and I'm putting that out whatever I feel like putting out in that moment. There's no pressure as such."
Adding further, said, "I, honestly, have done a discography of Bollywood songs. So many of them, I think, more than like, what 150-200 songs have been in Hindi, or in Bollywood over a period of time ever since I was child singer to now. But that music is not defined me, my musicality as such. I would say, the birth of the artist Armaan Malik started with 'Control'. That's where I would mark it as the first song that showcased what my true artistry is inside of me. With Bollywood, the thing is that there's a song in which the singer comes and sings and goes away. So it's not a song that you have curated or you have written, be it, personal experience or not personal experience, whatever it is, but it is something that's already cooked. And you're coming in, probably I feel like the singles garnish it with not."
Armaan Malik believes he has slowly begun this era of music for himself and is enjoying the process. "With the stuff that I'm doing independently right now and like English songs and Hindi singles that I'm putting out, it's my story," he says, "I'm telling what I want to say; I'm telling it the way I want to say it. It's being produced musically also in the way that I feel like I want this is what I want the Armaan Malik sound to be. So I think the beginning of that era of the real, I would say Armaan Malik pop sound that I've wanted to do from so many years. 'Control' marked that and it was the beginning of it. If I had not done, be it a 'Control' or an 'Echo' or a 'You'; like the Ed Sheeran team, they've heard you and that's when they probably even wanted this collaboration to happen because it's not that they are not listening to these artists. They definitely are diving into the discography of the artists that they're approaching to do a collaboration with. So if and because Ed Sheeran is involved, and he is a very big artist, they want to make sure that the artist that they're choosing is someone who is doing meaningful and artistic work. I'm sure they must have dived into 'You' and 'Control'. But if I had not released those songs, they wouldn't have something to listen to. They would have heard my Bollywood stuff and probably judged it in a different manner because that's not something that they hear on a daily basis. This is something that an Indian artist is doing which is very global sounding but yeah, has an essence of like, you know, where I come from also."
Speaking of these collaborations that have happened with 'Echo' with Eric Nam and DJ KSHMR, '2Step' with Ed Sheeran, he does feel that his new pop music has been a gateway for him to be approached for these nature of collabs. "I don't think these nature of collaboration that they happening with Ed Sheeran, one of even the one with Eric Nam," he says. "They've heard 'Control', 'Next 2 Me' and when we started doing 'Echo' because they had a reference point to understand, 'Okay, this is the kind of music that he's doing in English.' In Hindi, they wouldn't be able to understand because I do varied work across Bollywood and they're not in the pop genre, per se, like one could be like a sad heartbreak song one could be like a very 'theka' style Indian dholak tabla style song, which they'll probably not relate to, or understand to make a judgment whether they want to do something with this artist. So, in a way, I think every song is a stepping stone to a much larger thing. The journey from 'Control' to 'You' was very necessary for this next journey to happen. From 'You' onwards, the scale of this project of Armaan Malik doing English music and international global music has only increased with each release. No one knew I could sing in English, a lot of people.  I knew I could; a few of my friends knew I could but the world didn't know. So the introductory phase of telling people 'Okay, this is the kind of music that I do; this the voice I have in English', that is done. Now it's more about like elevating what I have, the foundation that I've built, now doing much bigger projects, probably an EP or an album and collaborations.  I've collaborated with Ed Sheeran already. Charlie Puth is definitely on my list and I hope that we get to do something." He also admits some day a Justin Bieber collaboration would be amazing. "I mean, that would be just like the best," the singer says with a smile.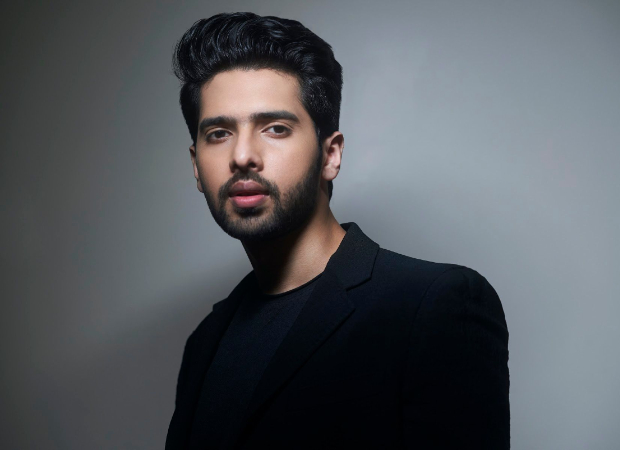 Armaan Malik admits that his fandom is growing from all corners now that he has found his sound. "I wouldn't call myself an indie artist because indie artists are people who are doing stuff from scratch and which are not related to movies," he says, "They're doing their own music; they build their listenership basis their independently written son. The indie sound also is very different. My sound is pop and even though the sound that I didn't Bollywood does not define the kind of like music I do. But be it 'Control' or 'Echo' or 'You', that's my sound. I have now come into my own artistry which I'm I've created over these past few years. Now, this is the Armaan Malik sound, how do I elevate more? Do even better singles more? Better songwriting production? The best the one learning I've had is that there's been a few listeners who listen to me on a daily basis for the Bollywood songs that I do but I've grabbed a very different audience with these English songs, like the people who generally listen to K-pop, EDM, listen to be Charlie Puth or Ed Sheeran. These fans who never listened to me and my Bollywood stuff have now started listening to my English pop stuff. So I've given the opportunity to these listeners to come into this Armanian fandom that I'm creating and the listenership that I'm creating. So it is not just about you know, furthering the sound it's also about furthering the listenership and spreading my wings across the board because I don't like boxing myself. I'm not just a Bollywood artist, and I'm not just an English pop artist, and I'm all of it and a little more. For example, Ed Sheeran, he would do a 'Shape Of You', but at the same time, he will do a 'Perfect'; also, he'll do a 'Bad Habits' and then he will also do 'Thinking Out Loud'. So it's not that he's restricted by any genre or style of music, just wherever he's flowing, is flowing. So that's the artist I am and mine gets a little more complicated because I'm singing all the multiple languages in our country. And each state has its own pockets of listeners who listen to that music. So, I mean, it's, I'm in a unique problem I have, but the good problem to have, because I'm multitasking across industries and to cater to all of them, putting out songs regularly for all those listeners, because a lot of my listeners await those songs in those languages. But, I mean, I have to plan my release schedule that way. I have only so many months in a year, and days in the year to put songs out."
Hailing from a renowned musical family, spanning three generations of Bollywood music, Armaan Malik continues his family's musical legacy to emerge as one of the brightest talents in India. His versatility as a singer is exemplified not just in his multi-lingual lyrics, but also in his exploration of diverse styles and approaches to creating music. Though entrenched in Bollywood culture, Armaan always knew English music was his true passion. By age 27, he has not only released music iin several Indian languages, but the singer has also collaborated internationally with Ed Sheeran, and Korean pop musician Eric Nam. But, things do overwhelm him in some ways considering all his achievements have happened in the span of a few years. "Yeah, sometimes it overwhelms me, the kind of stuff that's happened and the kind of stuff I'm doing," he says. "These are dreams that I thought would happen over a span of like, say 10 years. They've happened in the span of like, say, three to four years. So just by that, it can give you an example of like, what else is there to come? There's so much that's left in me because I feel like I'm just beginning. Every time I'm doing a new project, I feel like I'm just beginning. And even though I sit back and reflect on what all I've done, it scares me in a way also thinking that 'Wow, like, has all this happened?' Why am I why am scared and why I feel worried is because I wonder 'Have I really enjoyed all those moments, or did it just happen and it's gone?' I don't even know what to do with those moments because now I sit back and think, 'Okay, I did all those'. Actually, I'm doing one of the first parties [his birthday] for myself when I'm celebrating all that I've done. I've not enjoyed any of the stuff that I've done so far. Like, be it when when I came on the Spotify Billboard at Times Square, it was peak lockdown in India, and then Ed Sheeran thing happened, and then so many things. So I just feel the only thing my only worry is that I don't want to not enjoy these moments as they happen because they are happening very fast for me to even understand what's happening, and I'm just going with the flow. But sometimes when you're going with the flow, you need to calm yourself down and enjoy these moments, such big moments have happened to me at a very young age. So I myself find it very hard to believe sometimes."
With mainstream recognition in the country and his rapid growth in pop music is rapid. Armaan Malik does hope for that Grammy win someday. He doesn't deny that it is not something on his goal list but he is not particularly aiming for it. He wants to grow further as an artist and hopes that the Grammy happens organically someday. "A musician would be lying if they say that they don't have Grammys as a goal, and as something that they really want to achieve. So I would definitely say that I am wanting to hold that trophy in my hand one day, and I hope that day is soon," he adds.
"I'm just working hard not only towards that goal but a lot of goals. I know that if I focus on what I want to do with the music or the sound that I'm creating, that will happen as a byproduct. All the goals that have been achieved so far. I've never been like 'Okay, I want this, and I'm gonna go fo for it.' Yeah, that has been there with my head that I want to do all these things. But the main goal is always to create amazing music that can speak to a lot of people and as a byproduct of that all the amazing achievements that happen, happen. I'm definitely looking forward to the day that I hold a Grammy in my hand. It's my mom's dream. It's everyone's dream. We've seen so many amazing artists already holding that in their hands, be it Ricky Kej, be it AR Rahman, and multiple other artists doing world music as well. I really want to see Indian pop music from our country, winning something at the Recording Academy will be a very big moment," he concludes.
BOLLYWOOD NEWS - LIVE UPDATES
Catch us for latest Bollywood News, New Bollywood Movies update, Box office collection, New Movies Release , Bollywood News Hindi, Entertainment News, Bollywood Live News Today & upcoming movies 2022 and stay updated with latest hindi movies only on Bollywood Hungama.