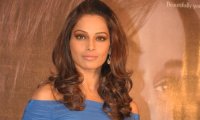 Hours before he was to launch his fast against corruption, Anna Hazare was arrested on Tuesday by the Delhi Police, preventing him from going ahead with his proposed protest. Other prominent activists in the Lokpal Bill campaign - Arvind Kejriwal, Kiran Bedi and Shanti Bhushan - were also arrested.
People across India took to the streets to protest against the detention of the social activist and his supporters. Our B-town celebs too have expressed their opinions regarding Anna Hazare's arrest on micro blogging website Twitter.
Bipasha Basu: Anna Hazare needs to be supported to kill the 'Demon' called 'Corruption' that is eating up our Country!
Shekhar Kapoor: If #Annahazare is not allowed peaceful Satyagraha then we r not a tru Democracy #AnnaHazare has been detained by Delhi Police. I am reminded of the days of the Raj. Indian 'sarkar' turns it back on democracy.

Millions support #Anna bec dey lost faith in system. If Govt represents ppl they must allow them 2 demonstrate peacefully. Ppl of India r supporting a leader they trust, for they no longer trust the State. This is a crisis of leadership #Anna .
Javed Akhtar: I have had certain reservations about Anna's method but his arrest can not be condoned. It is undemocratic, unacceptable.
Atul Kasbekar: U may not agree wt Anna's ideology or his methods. That's fine. BUT U CANNOT TAKE AWAY HIS RIGHT TO PEACEFUL PROTEST! #isupportAnnaHazare

Vishal Dadlani: They've arrested Anna Hazare. Bad move, Government. BIG mistake! You've made yourselves look dictatorial, and Anna, even more of a martyr! Whoever wins this battle, WE get an imperfect law! Either a draconian law, prone to misuse(Anna's draft), OR a toothless one(Govt.'s draft)..

Presenting Anna's draft to parliament is the right course forward, and his arrest is very wrong. Joining the protest at Azad Maidan today.
Minissha Lamba: Happy I-Day India! Gr8 goin by ARRESTING #AnnaHazare.. Show d world how ready we r 2be a superpower! India NOT Shining.

Shabana Azmi: We condemn the arrest of Anna Hazare and his team and the ban on the proposed fast. Right to protest peacefully is a democratic right
Punit Malhotra: Meanwhile Anna's gotten arrested! Don't know if its right or wrong but 1 things for sure... The Gov is making themselves out to be villains. For the record... I am all for Anna and support his movement and think the arrest is unconstitutional and incorrect. Its just that I am unaware on the laws and don't know if its technically against the law for him to protest.
Anna Singh: "Ann as" arrest is anti democratic and un constitutional..... A slap on the face of democracy. The got has chickened out....

Farhan Akhtar: The Indian citizen has the right to protest peacefully. Anna's arrest is unconstitutional and shows symptoms of an authoritarian mindset.
Farhan Akhtar: Its clear the government today has made Anna Hazare a bigger hero than he already was. #isupportAnnaHazare #indiaagainstcorruption
R Madhavan: This move and method of preventing AnnaHazare is in my opinion most foolish and silly high handed act by the authorities. Big Mistake. Why is the Supreme court quite on this blatant breech of Anna Hazare's right to peaceful protest. Is the Govt afraid, that like the right to Info bill, passing the Lok Pal too may come back to bite them in their posterior.

Anupam Kher: Anna Hazare, Kiran Bedi and Arvind Kejriwal arrested even before they reach JP park. Saddest day for Indian Democracy. The MOST important thing for all of us to remember is to keep this protest absolutely PEACEFUL. That is what ANNA wishes.
Purab Kohli: The Day Democracy Died...! Come out and let's peacefully and lovingly restore it. Im going to go to peacefully protest the arrest of Anna Sahib Hazare. Someone who is fighting peacefully day and night for ME. Im going to be at Azad Maidan in Mumbai Post lunch. join me and lets spread some love. Gandhian style!!I feel a fear of being arrested but I'm not going to be an arrested state of being anymore. Ill be at Azad Maidan at 3pm.
Sonu Nigam: With Anna's and Kiran Bedi's arrest, we are witnessing History being written. Interesting times. God Bless our Nation.
Mahesh Bhatt: I do not support Anna. But i support his right to protest peacefully. The Govt has failed to handle this issue with vision. Sad!
Sapna Bhavnani: Just watching tv is not gonna solve anything nor is talking or tweeting..get up, rise and go to the nearest rally! #annahazare
Sophie Choudry: Am in London so cant b part of the protests 4 #Anna's arrest today. Request u all 2 only be part of peaceful protests! Be heard but stay safe.
BOLLYWOOD NEWS
Catch us for latest Bollywood News, New Bollywood Movies update, Box office collection, New Movies Release , Bollywood News Hindi, Entertainment News, Bollywood News Today & upcoming movies 2020 and stay updated with latest hindi movies only on Bollywood Hungama.