"Somebody wrote that we can't even keep our brains at home while watching Laxmii because we are watching it at home," laughs trade analyst Amod Mehra, while speaking about the big Diwali OTT release, featuring Akshay Kumar. The horror comedy dropped on November 9 on Disney+ Hotstar and has been met with criticism from all quarters. There was a bit of negative campaign going around for various reasons but to say that it affected the film would be wrong. Most of the moviegoers and the whole of trade were genuinely excited about the film and they all felt cheated.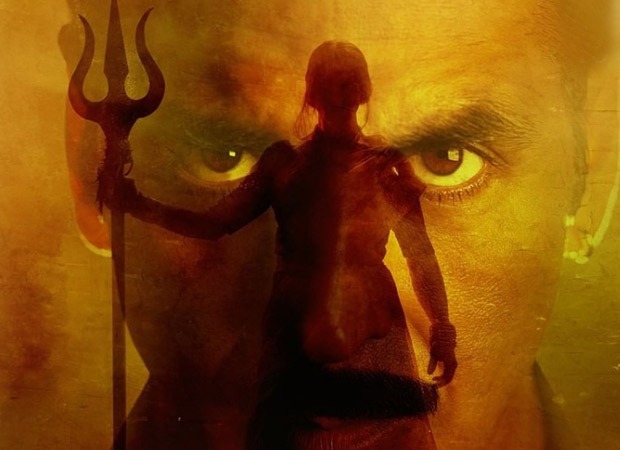 "It's a BAD joke": Trade rips apart Akshay Kumar-starrer Laxmii; but feel it had the chance to work in single-screen cinemas
So what went wrong with the film?

We spoke to trade experts to understand what went wrong with the film. Trade analyst Taran Adarsh says, "The original film Kanchana [2011] had a lot of humour and a lot of funny situations, with the director Raghava Lawrence portraying the lead role as well. But here, to suit Akshay Kumar's stardom, they have changed quite a bit. And they have added jokes and situations which are not funny at all. It's a horror comedy. But neither does the comedy work nor does the horror scare you. The horror comedies of recent times, Golmaal Again [2017] and Stree [2018], both worked big time. Here, it didn't hold. The film picked up when Sharad Kelkar arrived. But again, the climax was modified. Even as a standalone film, it didn't work except for a few scenes here and there."
Amod Mehra rues, "Laxmii can only be described as a bad joke. No serious attempt has been to create something which will be plausible on celluloid. The makers took audiences for granted. They must have felt that if audiences can accept a film like Housefull 4 [2019], then why not Laxmii." He adds, "They made changes to the original. Had they not, it wouldn't have been so bad."
Trade analyst Atul Mohan explains in detail why he didn't enjoy Laxmii, "When we see the original, even if we don't understand the language, we might find it funny and it'll put a smile on our face. But when actors from Bollywood copy the actors of the original version and crack the same jokes and react in the same way, it looks irritating. Kanchana was released 9 years ago. In all these years, the audience has changed drastically. They should have worked a bit on the writing and made it emotionally strong, like it was in Kanchana. They could have made it a story of today. For instance, the characters are not shown using the latest gadgets, which have become an integral part of our lives today. So no attempt was made to upgrade the script in this regard. The characters don't attempt to click a photo or shoot a video when they realize the house has become haunted, or something like that. In real life, we get an app update every seven days and here, the makers couldn't even update a 10-year-old script!
Taran Adarsh makes an interesting observation, "The screenplay went haywire completely. Remaking a film and upgrading a few aspects here and there to make it palatable for Hindi audiences is a tried and tested formula. Look at Simmba [2018]. When I learnt Temper [2015] is being remade, I wondered how the makers would handle the ending. But Rohit Shetty very smartly changed the ending. And it worked big time!"
Vishek Chauhan, owner of Roopbani Cinema in Bihar, known for his ruthless views, minces no words as he states, "I think the film went totally wrong. If it had a theatrical release, people especially in metros and high-end multiplexes would have walked out! It would have worked only in single screens, that too for a limited period of time. There would have been a novelty of watching a mainstream horror comedy but that's not enough. And also, Kanchana was seen by a lot of masses also. But when they attempted the remake, they didn't bother to up the scale or the production value of the film. Even the special effects were tacky. Basically, it's a con job. Akshay Kumar should take himself more seriously."
Does Laxmii affect Akshay Kumar's credibility?

However, most of the trade experts don't feel that it will affect Akshay Kumar's standing. Amod Mehra says, "One bad film makes no difference but to a superstar. If he gives consistently poor films, only then it can pose a problem. Also, you can't have a hit every time. The law of average catches up with you. You can't be right with your judgment all the time."
Both Taran Adarsh and Atul Mohan also agree that Laxmii's debacle doesn't affect the superstar's credibility much. Taran explains, "These are minor hiccups. When you deliver such big numbers, one rare flop won't really affect much. Had it released in theatres, then it would have been different. But Laxmii is an OTT release. So you can't gauge how many people have seen it and how many have liked or disliked it." Akshaye Rathi, film exhibitor and distributor, too feels the same, "Stardom is established over decades and one film can't erode that. And Sooryavanshi is his next film. I am sure he'll bounce back."
Vishek Chauhan however disagrees, "This film not coming in theatres saved him. It's been 3 days since the film dropped online. Ab iss film ke baare mein naa koi charcha hai, naa koi baat ho rahi hai. It's gone and forgotten. If it had been released in cinemas, collections would have been discussed every day. So if it had come in theatres, it would have hounded him for a very long time and dented his career."
Meanwhile, Taran Adarsh isn't happy with the film but is all praise for Akshay Kumar, "He has really worked very hard. And it requires courage to actually get into a role like this. Many mainstream actors won't do this. It shows his versatility. But when the script doesn't hold, the best of performances fall like a pack of cards."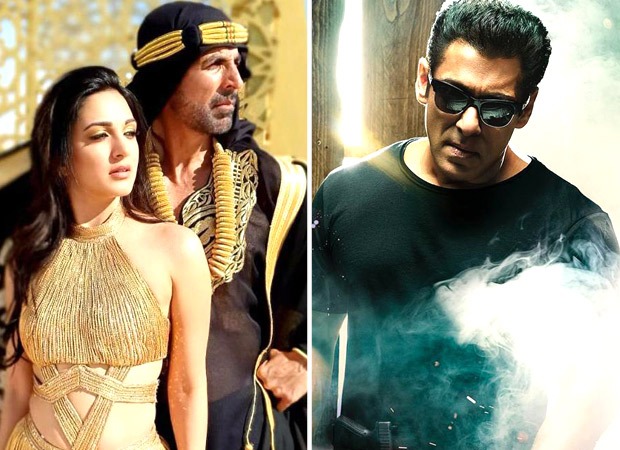 What if Laxmii had released in cinemas?

The trade however feels that had Laxmii released in cinemas, it could have had a huge opening. But later on, the word of mouth would have affected the numbers. Taran Adarsh says, "Due to Diwali, it would have had a great opening. But beyond that, it wouldn't have held." Amod Mehra believes, "Nobody can tell what kind of hype it would have created. The song 'Burjkhalifa' was a hit and even the trailer was well appreciated. Maybe it would have taken a bumper opening, say of Rs. 30 crore"
Laxmii was supposed to originally release on Eid 2020 and clash with Salman Khan-starrer Radhe - Your Most Wanted Bhai. Atul Mohan makes an interesting assumption as to what would have happened had this clash taken place. He explains, "It is possible Laxmii would have had a great hype if it was coming in cinemas. The controversy over the title would have kept the film in the news. Due to these factors, if it had clashed with Radhe - Your Most Wanted Bhai on Eid, it would have had a better opening too. The protests outside cinemas and other such gimmicks would have done the trick majorly. Laxmii probably would have opened in the Rs. 23-25 crore range while Radhe - Your Most Wanted Bhai could have had a day 1 of Rs. 20-22 crore." He adds, "The masses would have enjoyed. Those who relish South dubbed films in the hinterland would have gone in hordes, resulting in a weekend of Rs. 70-75 crore. It would have easily crossed the Rs. 100 crore mark."
Vishek Chauhan also believes Laxmii had a chance in single screens, "Single-screens would have taken it to safety. Instead, the makers presented it to an elite audience! People at Fox and Disney+ Hotstar need to introspect because you don't know your job sir."
Even Akshaye Rathi is of the opinion that releasing it on the streaming platform was not a good idea. He explains, "I think every film has an audience. It's about identifying the right audience. Disney+ Hotstar is definitely not the correct audience for Laxmii. Had this film released in cinemas, I don't think it would have done too well with the premium properties in the metros. But in the tier-2 and tier-3 centres, the film could have actually done well. If Marjaavaan [2019] could make around Rs. 50 crores, Laxmii would have also earned a good chunk of revenue. In these times when theatres have limited capacity, a film like Laxmii would have got a clean run of 2-3 weeks. The average ticket prices in these places are lower. So I am not sure if it would have crossed the Rs. 100 crore mark but it would have done a good amount of business."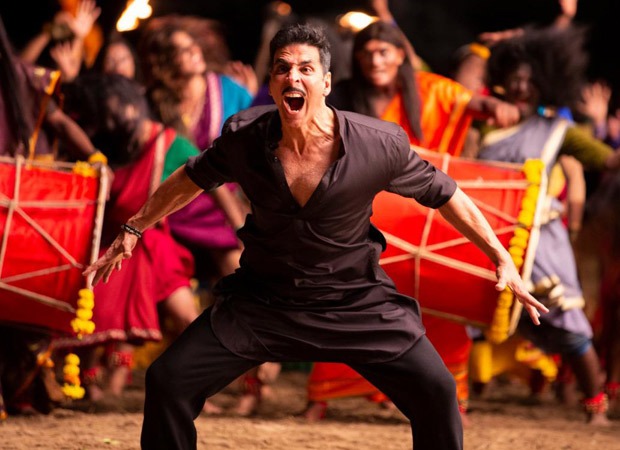 He further explains, "Agar sher ko ghaas doge aur bakri ko maas doge, toh dono mar jaayenge. Had this film released in cinemas and then on satellite, it would have reached the right audience. Then I don't think the criticism would have been heavy from that audience. It's like agar aap Marjaavaan Inox Insignia mein dikhaoge, toh gaaliyan padegi. Aur agar aap That Girl In Yellow Boots [2011] Chandan cinema mein dikhaoge, toh bhi gaaliyan padegi. It's not like these films are bad; it's just that every film has a particular audience."
For Disney+ Hotstar, this is the second consecutive film, after Sadak 2, which has been widely criticized. So has the decision to acquire Laxmii been a boon or bane for the streaming giant? Atul Mohan replies, "I would say it was a good business sense. Fox Star Studios is one of the producers of the film and Disney+ Hotstar is their vertical. Ultimately, Laxmii ko Disney+ Hotstar ke jholi mein hi girna tha. Also, no matter how big your corporation is, why would you hold back on a Rs. 100 crore venture? As for Disney+ Hotstar, if they want to increase their OTT penetration in India, they wouldn't benefit from smaller films. You need to have big titles in your catalogue. It doesn't matter if the films are good or bad, as long as people buy the subscription because of the stars. And you need fresh content to attract subscribers. They need premium content."
Taran Adarsh refuses to comment on this for a pertinent reason, "Only the heads of Disney+ Hotstar would know what the views of Laxmii are and how the response is. Also they would be aware if it's a profitable venture, vis-à-vis the money paid to procure the rights."
Akshaye Rathi signs off by informing that more exhibitors would have opened their properties if Laxmii had released first in cinemas this weekend. He explains, "Maybe releasing on Disney+ Hotstar was a way of underwriting losses. Also, there was no clarity when cinemas will open and hence perhaps, this decision was taken. I am not sure. What I can tell you is that if Laxmii had come to cinemas on Diwali, around 1000-1500 more theatres would have opened because of this one film, rather than the limited number of screens opening for Suraj Pe Mangal Bhari."
ALSO READ: Disney + Hotstar's claims of Laxmii being Akshay Kumar's Biggest Day 1 ever raises more questions than it answers
BOLLYWOOD NEWS - LIVE UPDATES
Catch us for latest Bollywood News, New Bollywood Movies update, Box office collection, New Movies Release , Bollywood News Hindi, Entertainment News, Bollywood Live News Today & Upcoming Movies 2023 and stay updated with latest hindi movies only on Bollywood Hungama.