1. The only Indian film to be selected by Time magazine as one of the top 10 films of 2002 from around the world. Said Sanjay Bhansali, "It fills me with immense pride and amazing memories of the times when we made the film against all odds, and took it Cannes. Devdas was selected in the non-competition section of the Cannes Film Festival. "It was not easy making Devdas. I suffered a lot. When the film was invited to Cannes it felt like my two-and-half years of penance has paid off. It was God's way of telling me, 'You've suffered enough. Now it's time for the happiness to begin.' I had to move at twice my original speed to get the film ready in time for Cannes. We were caught completely by surprise. We had sent them an almost-finished film on BETA video. But there was no time for fine tuning. Devdas was meant to be seen on the large screen. That the Cannes jury appreciated it on the small screen is a miracle. When the e-mail arrived from Cannes it was a very important moment in my life. I felt happy from deep down in my being. For the first time in two-and-a-half-years I was excited about something other than making the film."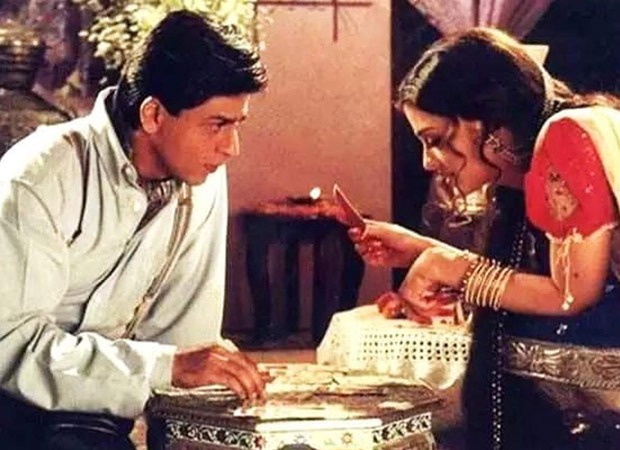 2. When Devdas opened on July 12, 2002 it got some scathing reviews in India. That really hurt Bhansali. "I was criticised for making Devdas so ostentatious. But stark and realistic cinema isn't the only real cinema in this country. Devdas isn't a real film. It isn't in the same genre as Mira Nair's Monsoon Wedding, where the camera's presence is so understated it almost disappears. You feel you are at a real wedding. I'm glad the spectrum of Indian cinema now stretches all the way from Mira Nair to Satyajit Ray. He had his way. I have mine. My Devdas was a tribute to all the mainstream masters, from Mehboob Khan, K Asif and V Shantaram to Raj Kapoor. I am not saying critics shouldn't have criticised my film. But they should have judged the film within the genre and format that I had chosen. Bimal Roy's Devdas wasn't the only way of filming the Sarat Chandra story. My way is also a way. Another director can make the same story in another way."
3. Bhansali had studied the original novel by Saratchandra Chatterjee closely. "I read the full Saratchandra novel in Hindi thrice. Even before that I read a 40-page English translation and I was completely hooked. I made all my notes and underlined all the key passages in the English translation. My version of Devdas began to crystallize in my mind at that point of time. I wanted to make a film that celebrated grandeur and grace. Gandhiji was a very frail man. But when he walked on the road everyone turned around to look at him. Why does everyone stand up the minute Lataji enters a room? It's her aura which commands respect. It's what's inherent in her that makes people worship her. Likewise the qualities in Sarat Babu's novel are timeless."
4. There were a lot of eyebrows raised when SLB chose Shah Rukh Khan to play Devdas. But Bhansali was adamant. "The challenge of having Shah Rukh express implosive rage was what got me. If I let Devdas behave like Shah Rukh he'd be a lot more mobile on screen. Unlike the Shah Rukh Khan in Darr, Baazigar, Kuch Kuch Hota Hai and Dilwale Dulhaniya Le Jayenge there's an amazing childlike vulnerability and honesty in Shah Rukh of Devdas. When my Devdas looks at his mother he looks as a child not a man. To me Devdas is as honest a child in his emotions. Unlike the character in the novel he never disguises his emotions. He doesn't calculate his emotional expressions. He's uncorrupted. That's the most endearing part of his personality. He'll always be the archetypal lover because he's innocent. And we crave that innocence in our life.
5. Speaking of his role in Devdas to me Shah Rukh Khan had said, "Devdas is that traveller who wants everything and nothing. He's a winner and loser. It's very strange. When I read the book Paro calls Devdas "Da" which means brother. So he's a lover and brother at the same time. How did this happen? It can only happen with Devdas. I don't know how I did it. It just happened. A lot of people are comparing our film to the novel. According to me very few people have the right to read the novel. You can't read Devdas with pre-conceptions and expectations. Each time I read Devdas I find a different mood in it."
Also Read:Shah Rukh Khan celebrates 19 years of Devdas with throwback pictures; says "Only issue-the dhoti kept falling off"
BOLLYWOOD NEWS
Catch us for latest Bollywood News, New Bollywood Movies update, Box office collection, New Movies Release , Bollywood News Hindi, Entertainment News, Bollywood News Today & upcoming movies 2020 and stay updated with latest hindi movies only on Bollywood Hungama.