Actor Sanjana Sanghi gave a powerful message about why the UN's Human Right to Play is important and the dangers of overlooking it.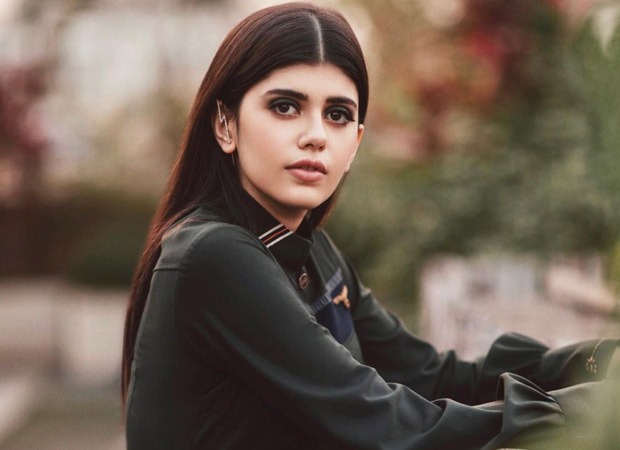 Sanjana said, "The Right to Play is the most human of human rights. It instantly touches upon the most basic, yet the most forgotten aspect of what is important to us. I've benefited from being able to dwell and indulge in a cultural and artistic life beyond the realms of what we're meant to do academically and I wouldn't be even 10% of where I am as an adult today if it weren't for those experiences. For India, the faith to let children engage in play without adult control doesn't exist enough. If you're aware of the right to play, there are so many decisions that you will make for the kind of life your child should live, that will actually allow for all the advantages that are supposed to come out of this right."
Sanjana talked about how being allowed to play benefited her studies and the negative effect parents turning the play into the competition, or seeing it as unimportant, had on her fellow students, "I agree with the UN's statement about India facing a problem of overly structured schedules and academic targets that are so pressurizing. Many of the children I've been working with don't get the chance to even discover their creative side - that they have a voice that makes them sound melodious. Nobody's ever urged them to discover that voice. It makes you realize, when you take the pressure off and allowing The Right to Play by truly implementing it in an institution - that's the only way I was able to study and also be a Kathak dancer or learn jazz or be a debater. For India, that's where the problem is at - the confidence, the faith to let children engage in play without adult control doesn't exist enough to let them. If one hour has been put aside in the school schedule or the post-school schedule, adult intervention is found almost everywhere, which ends up creating pressure out of even playing. While we could dance or play, there were enough parents who made that dancing and singing a competitive pressure on the child to win that competition and be the captain of that sports team, that what was meant to be recreationally ended up became something completely the opposite."
Sanjana told the story of how engaging with an art form on a film that was never released, led to her discovering her life's purpose, "A story that I haven't really ever told is that I was in my 12th grade when I shot a full-fledged feature film, four months before my board exams. I went for two full months to shoot for this film, living in a guest house with half my suitcase filled with my books. I used to courier exam test papers and practice papers with my tutors and teachers back home in Delhi, because I was always on set. But what I was doing there was creating art for 12 hours and then trying to study with the little energy I had left for two to three hours. And today that film, it's called Banana, which featured myself and Adarsh Gourav, who played The White Tiger in Priyanka Chopra's production, never released, and it could have been the reason why I would have got the worst marks of my life and maybe never gotten into any college of repute. But somehow I ended up doing well in the boards as well and, even though Banana never released, it was on that film that I realised that this is really what makes me feel alive - engaging in my passion for that art form is what made me realize what I want to do for the rest of my life. And its failure didn't prevent me from
not wanting to take it up. It's when you fall and scrape your knee and it bleeds a little that you learn how to fix it, and get back up. And that can't happen without play and the little risk that may come with it."
Sanjana discussed how important it is to get away from TV and phone screens and games that make children passive observers and instead play in nature and invent their own stories, "I had this amazing opportunity to spend 10 days in a small Bhutanese village at one of the few schools in the world that focuses on education that's equally split inside and outside the classroom. Those 10 days were one of the most powerful moments I've had in this very curious relationship that I've had on my journey to make students and kids the best versions of themselves. Up there in the Himalayas, I saw that children were not being told that they have to be in class five out of five days. They were told that they have to be in class for three days - the other days were free for them to choose whichever and how many activities that they want to do. There's a basketball field and a football field. There's a pottery class, but you're not being told that you have to get onto the wheel for at least 45 minutes. So, what I'm saying is what I saw in Bhutan - that's the dream because those kids had cute red cheeks and they were happy and they all had such striking personalities that I can't wait to see where they end up. But they were having a blast while also sharpening their minds to razor-sharp levels."
Finally, Sanjana discussed how the Right to Play has been affected by COVID, "Our struggle with access to basic education is so severe. I'm working with Save the Children on getting girls back to school, post the pandemic, because the rates at which dropouts are happening are alarming. There are 10 million girls on the verge of dropping out of school, post the pandemic in India. And that scares me because, along with their Right to Education, play is a by-product that will also be taken away from them. They will be forced to grow up much sooner, probably get married and swallowed into domestic chores, long before their minds and personalities could develop. And so now we're faced with the challenges that the pandemic brings with it. But I think, even if we were having this conversation two years ago, there was still such a big struggle with basic education that then just spills over into the Right to Play."
BOLLYWOOD NEWS
Catch us for latest Bollywood News, New Bollywood Movies update, Box office collection, New Movies Release , Bollywood News Hindi, Entertainment News, Bollywood News Today & upcoming movies 2020 and stay updated with latest hindi movies only on Bollywood Hungama.