The Kamal Haasan starrer Vikram released a while back, however the Hindi dubbed version of the film has been facing a tough time at the box office. On the other hand, the non-dubbed versions have been doing exceedingly well in the south. Interestingly, in the overseas markets as well Vikram - Hitlist that also stars Fahad Faasail, Suriya and Vijay Sethupathi has been doing brisk business. After a good start, the business of the film saw growth in its first week, and now on its second weekend running the business of Vikram in the overseas markets has recorded decent collections.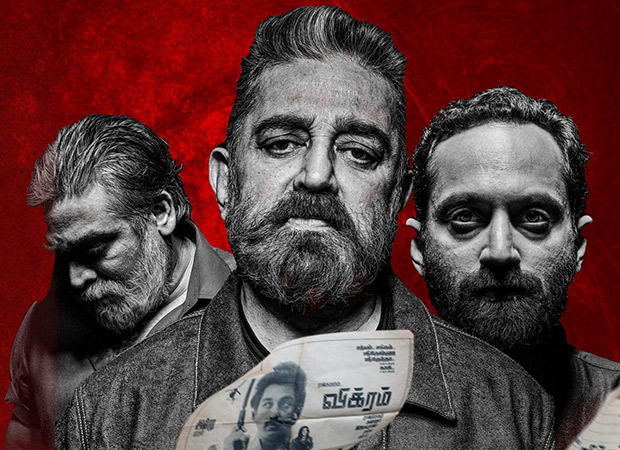 Leading the collections of the film is the overseas market of U.S.A where Vikram managed to draw in USD 2,451,846 [Rs. 19.15 crores] at the close of the second weekend. Following this territory are other overseas markets like U.K & Ireland, Australia and Malaysia where the film managed to draw in a further £ 6,92,055 [Rs. 6.65 crores], A$ 9,38,767 [Rs. 5.18 crores], and MYR 20,86,248 [Rs. 3.7 crores] respectively. While these markets have lead the film's collections, other overseas territories as well have been contribution to the overall collections of Vikram. Markets like New Zealand and Canada drew in considerably lesser but still managed to leave an impact with NZ$ 99,779 [Rs. 49.69 lakhs] and USD 59,261 [Rs. 46.28 lakhs] coming in.
Overall, the Kamal Haasan starrer Vikram – Hitlist has been performing rather well in the overseas markets. Going further, the business of the film is expected to see more growth as the week progresses.
Vikram – Hitlist Overseas Box Office at a glance:
U.S.A - 24,51,846 [Rs. 19.15 crores]
Canada - 59,261 [Rs. 46.28 lacs]
U.K & Ireland - 6,92,055 £ [Rs. 6.65 crores]
Australia - 9,38,767 A$ [Rs. 5.18 crores]
New Zealand - 99,779 NZ$ [Rs. 49.69 lacs]
Malaysia - 20,86,248 MYR [Rs. 3.7 crores]