Kangana Ranaut, known for her unapologetic personality, has certainly made a mark in the Indian film industry over the years. However, her recent film, Tejas, which hit screens last week on Friday, has left a bitter taste for both the actress and her fans. Despite promotions, and the fact that the film features a rather novel concept, its box office result has been less than savory. In this special report, we look at the business of Tejas while comparing the same to Kangana's previous release. Interestingly, the film has become a record-setter for the actor, though on the negative side.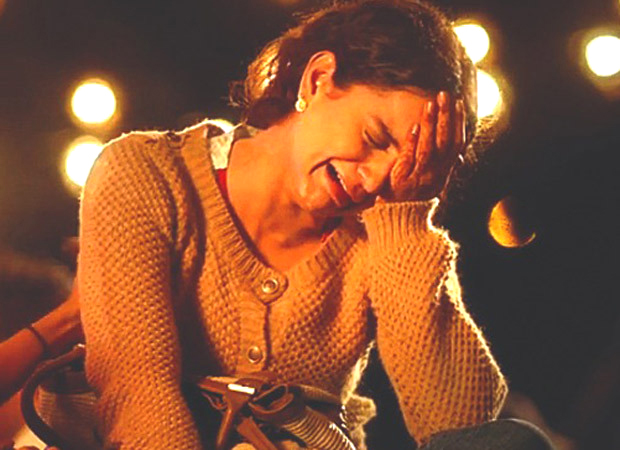 In fact, with the staggering and stunning underperformance of the film, Tejas which has managed to draw in a measly Rs. 3.76 cr. over the first 5 days has emerged as Kangana Ranaut's 2nd consecutive disaster after Dhaakad. Tejas is also her fifth consecutive flop [Tejas, Dhaakad, Thalaivii, Panga, and Judgementall Hai Kya]. Looking at Kangana's box office record, her last nine releases of ten have been flops. The list includes Tejas, Dhaakad, Thalaivii, Panga, Judgementall Hai Kya, Simran, Rangoon, Katti Batti, and I Love NY.
If that was not enough, looking at the average opening day collection of her last 10 releases, Kangana has averaged Rs. 3.33 cr. as compared to her last three releases that have managed an average of just Rs. 69 lakhs. Besides this, even the average lifetime collections of her releases stand at Rs. 22.61 cr. being the mean average from 10 releases, and Rs. 2.68 cr. being the average from her last three.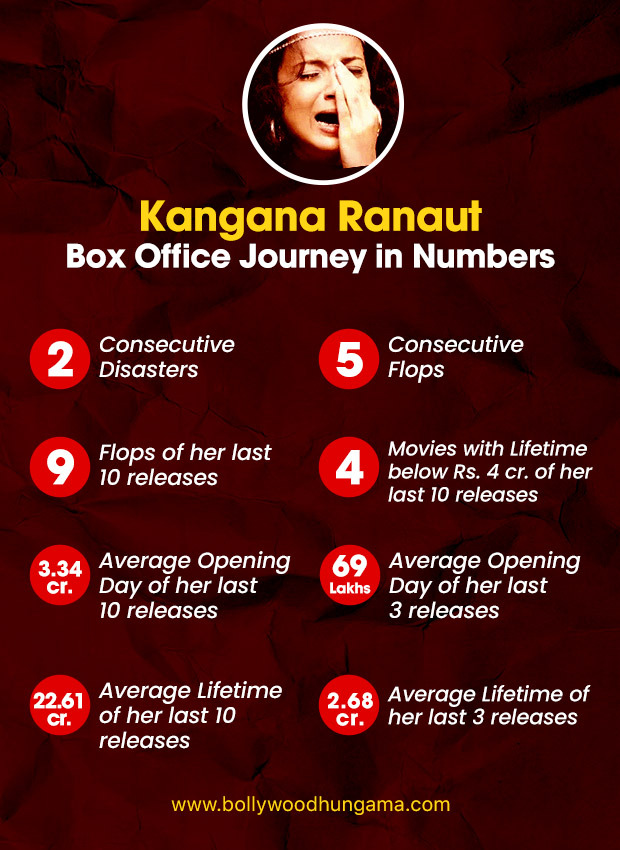 But can Kangana revive her career despite these flops? Yes, all is not lost. Well, the actress may be facing a rough patch in her career, and will certainly need to consider a few strategies that include diversifying her roles, dialling down the controversies, collaborate with established filmmakers and most importantly, understand and adapt to industry trends which will be crucial for her future projects.
Overall, Kangana Ranaut's recent record of consecutive flops is undoubtedly a cause for concern. Still, it's essential to remember that her talent and determination can help her bounce back. The film industry is unpredictable, and even the most celebrated actors face challenging periods in their careers. By making strategic choices, diversifying her roles, and focusing more on her craft, Kangana Ranaut may well find her way back to the top and rewrite her career narrative. In the end, it's the resilience and determination of an artist that often defines their journey in the world of cinema.