The Coronavirus-induced lockdown have ushered the era of 'new normal'. As part of it, theatres shut and some of the prominent films, starring A-listers or reputed names, released directly on the streaming platforms. Once a film releases on an OTT giant, it becomes difficult to ascertain whether it has worked with audiences. The makers of these films and also the platform on which it was streamed can claim their film is a huge success but in the absence of box office numbers, anyone can claim what their heart pleases. This made us wonder – how would these films would have fared had there been no lockdown and had these films released in cinemas as scheduled?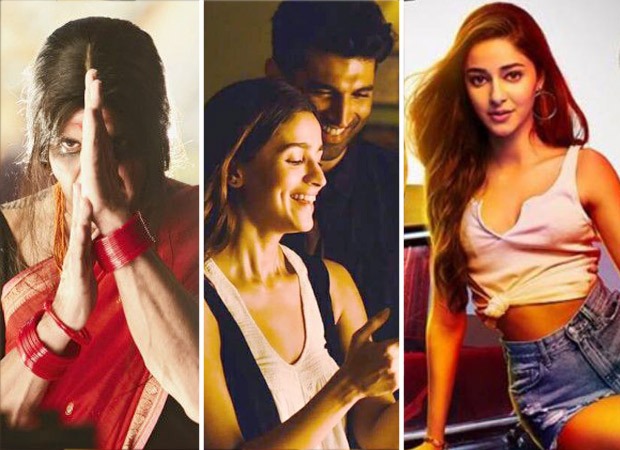 Bollywood Hungama, in this special feature, shares the data analysis about the possible box office fate of the OTT films. The trade also shares their views on the same and one thing emerges very clearly – most of these films would have flopped or would have had a tough time if it had got a release in theatres.
NOTE – The box office data presented is for India box office only
1. Sadak 2
Probable Theatrical Box Office Lifetime : Rs. 25 to 30 crores
Verdict: Disaster
Mahesh Bhatt's comeback to direction was slammed by one and all. If it had released on the big screen, the casting and the hype surrounding Mahesh and daughter Alia Bhatt's first outing would have translated into a healthy opening. But the word of mouth would have picked up soon enough and then the film would have crashed. The film would have grossed approx. Rs. 30 crores.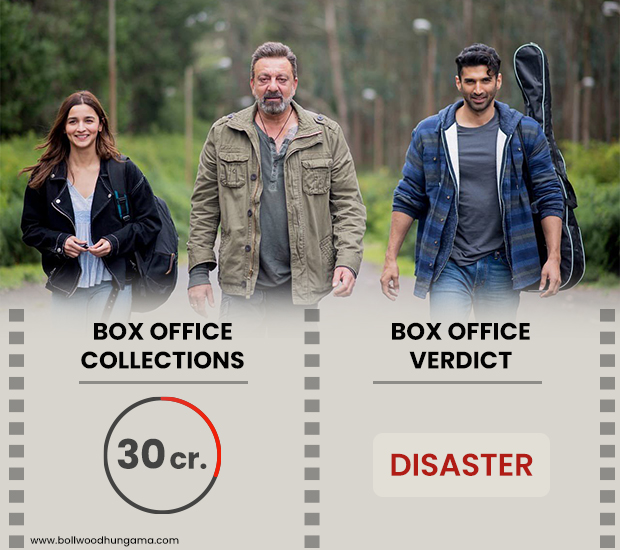 Trade Verdict: Taran Adarsh matter-of-factly states, "Irrespective of it releasing on any festival or weekend, it would have tanked. It was such a let down from the makers of Sadak (1991)." Komal Nahta believes it would have had a lifetime of Rs. 25 crore at the maximum. Atul Mohan rips apart the film, "The first part came 29 years ago. Do-teen generation nikal gayi iske beech mein. The villain track in the sequel was so weak. It was no match to Maharani, the villain of the first part." He says that the lifetime earnings would have been in the Rs. 15-20 crore range." Girish Johar, in agreement, thinks it would have collected Rs. 20 crore.
2. Dolly Kitty Aur Woh Chamakte Sitare
Probable Theatrical Box Office Lifetime : Rs. 3 to 5 crore
Verdict: Disaster
Alankrita Srivastava's previous film Lipstick Under My Burkha (2017) was a surprise success in the metros. But here Konkona Sen Sharma-Bhumi Pednekar starrer was a disappointment because of its weak script and execution. It would have obviously not got a solo release date and would have surely clashed with a bigger film. Hence, it would have had been a washout in cinemas.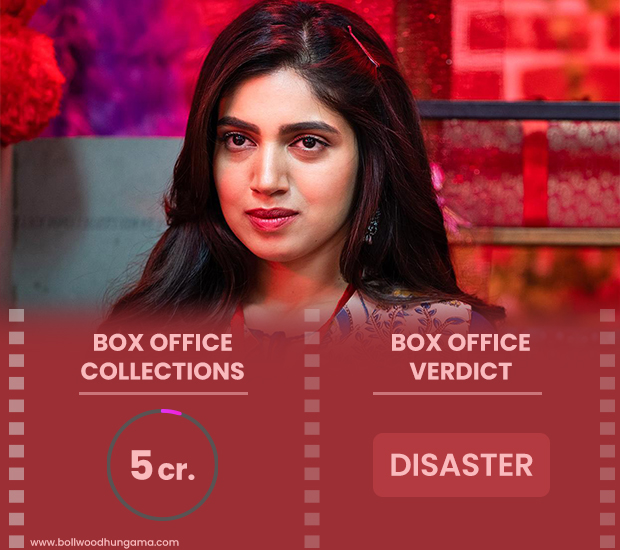 Trade Verdict: While Komal Nahta feels it would have collected Rs. 5-7 crore, Atul Mohan puts the lifetime prediction to be less than Rs. 10 crore.
3. Khaali Peeli
Probable Theatrical Box Office Lifetime : Rs. 25 to 30 crore
Verdict: Disaster
Ali Abbas Zafar's first production was a massy fare and embellished with some great performances by Ishaan Khatter and Ananya Panday. However, it rested on a waferthin plot and was riddled with a weak second half and disappointing climax. This would have prevented it from working in cinemas, majorly urban multiplexes. In single screens, the masala element would have appealed, but only to some extent.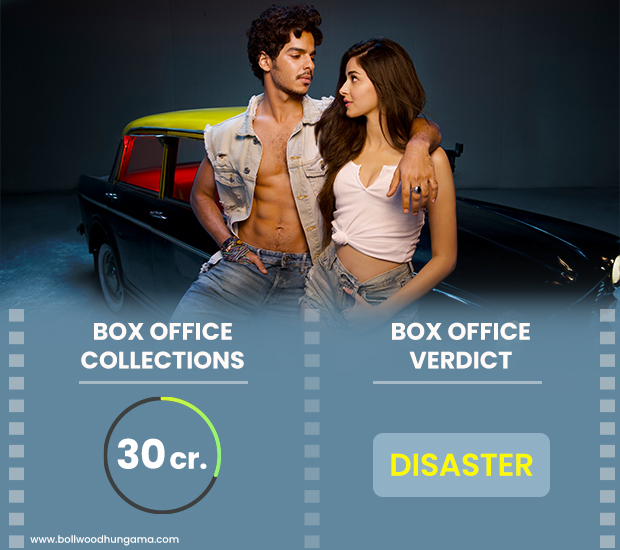 Trade Verdict: Taran Adarsh says it would had a tough time, "It would have gone unnoticed. The buzz has to be there. There was no excitement to watch the film." Atul Mohan feels it would have barely earned Rs. 10-15 crore while Girish Johar predicts just Rs. 10 crore for its lifetime earnings. Komal Nahta, believing that the film had a chance in single screens feels it could have earned in the Rs. 35-40 crore range.
4. Laxmii
Probable Theatrical Box Office Lifetime : Rs. 80 crores
Verdict: Average
Akshay Kumar-starrer horror comedy was supposed to clash with Salman Khan's actioner Radhe - Your Most Wanted Bhai on Eid 2020. The film would have had an advantage due to Akshay's star presence, popularity of the song 'Burjkhalifa' and the controversies surrounding the film's title which would have added to the hype. On the flipside, the bad word of mouth and the clash would have prevented the film from becoming a major hit like Akshay's recent films such as Mission Mangal (2019), Good Newwz (2019) and Housefull 4 (2019).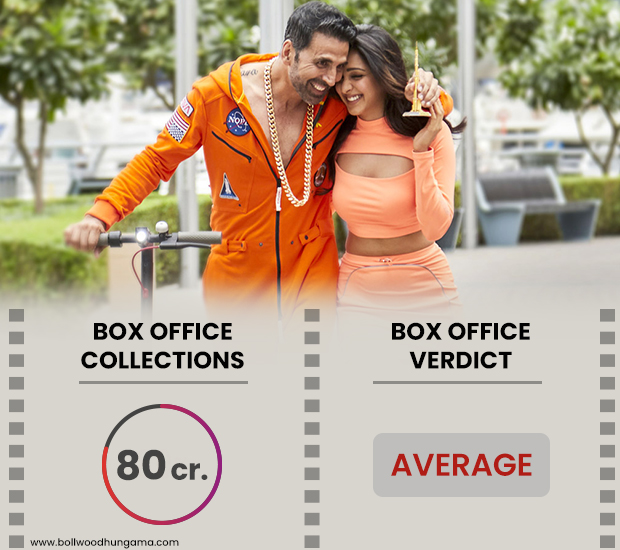 Trade Verdict: Taran Adarsh states, "Had it come on Eid, the only saving grace would have been the single screens and the festival period. But looking at the film, I doubt if it would have sustained. When Akshay Kumar is now hitting the Rs. 200 crore mark, a film like Laxmii would not even had reached the Rs. 150 crore mark. How much can the single screens contribute? For larger numbers, you need the multiplexes." Komal Nahta believes, "Laxmii would have taken a good opening. Its lifetime would have been around Rs. 75-80 crore. It had no chance of crossing the Rs. 100 crore mark though." Girish Johar concurs, "Laxmii would have earned Rs. 75 crore plus. It would have done even more than Rs. 100 crore if it had a good word of mouth." Atul Mohan, however, says, "Laxmii Rs. 100 crore maar deti. There would have been tremendous hype because of the controversy and clash with Radhe - Your Most Wanted Bhai. There would have been fight over screen sharing. Trade mein hungama bahut hota aur picture garam hoti. A clash of a Salman Khan and Akshay Kumar films is huge. Something like this would not have happened in a long time. The last such major clash of Dilwale with Bajirao Mastani took place 5 years ago." He further continues, "We urbanites might not have liked Laxmii but the audiences in B and C centres would have lapped it up. If a movie like Marjaavaan (2019) could accumulate Rs. 50 crores and a bad film like Housefull 4 (2019) can earn Rs. 200 crore, why couldn't have Laxmii earned Rs. 100 crore?" Girish Johar also agrees that "Laxmii was not an OTT film."
5. Ludo
Probable Theatrical Box Office Lifetime :  Rs. 25 to 30 crore
Verdict: Flop
A section of audiences have loved Anurag Basu's latest flick and called it the best film of the year. However, many viewers complained of getting confused and bewildered with the narrative and the overall content. At the box office, it would have done around less than half of what Anurag's previous film, Jagga Jasoos (2017) had earned, which also got thumbs down due to confusing content but worked a bit due to casting of Ranbir Kapoor and Katrina Kaif. Moreover, Ludo, scheduled to be released on April 24, would have got only a week to perform as May 1 would had seen the release of Coolie No 1 and also the Hollywood biggie Black Widow.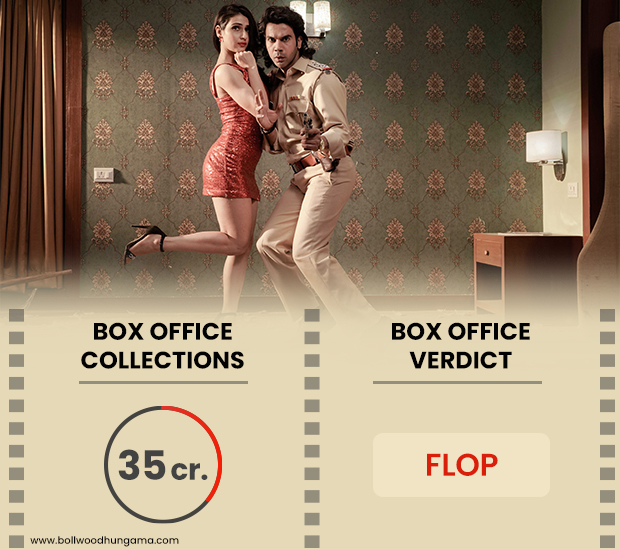 Trade Verdict: Girish Johar says, "Ludo would have been a top-city, multiplex kind of a film. Its lifetime would have been around Rs. 25-30 crore." Taran Adarsh also is in sync, "Anurag Basu's films have an audience in multiplexes. So maybe, it would have had a chance there." Komal Nahta, meanwhile, thinks the film could have earned Rs. 40-45 crore. But Atul Mohan says, "Ludo kam log ko bahut achchi lag rahi hai but bahut log ko kam achchi lag rahi hai! When a mass is unable to understand, the class gives thumbs up to such films. It would have worked in high-end multiplexes and would have done a business of around Rs. 25-30 crore."
ALSO READ: How much would have Dil Bechara, Gulabo Sitabo, Gunjan Saxena and Shakuntala Devi earned at the box office? Trade gives its verdict