The Aamir Khan starrer Thugs of Hindostan released a while back in China. But unlike Aamir's previous releases, the film has been underperforming at the China box office. In fact, after opening on a slow note, the collections of Thugs of Hindostan witnessed a steady decline in business as the days progressed.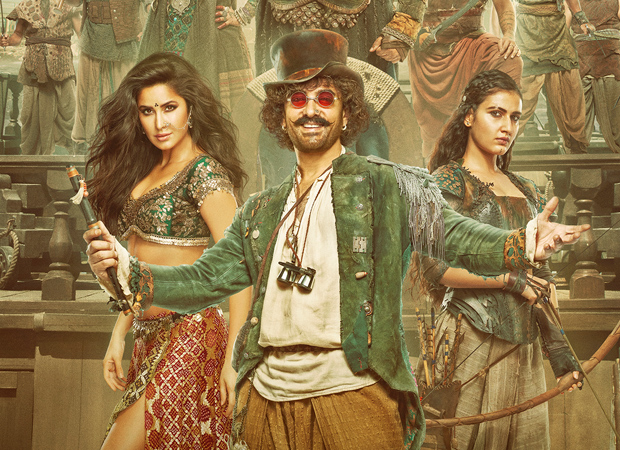 Now on its tenth day at the China box office Thugs of Hindostan has managed to draw in a further USD 0.16 million [Rs. 1.11 cr]. With this the total collections of the film are now pegged at USD 8.56 million [Rs. 59.60 cr]. If that wasn't all, Thugs of Hindostan that began its journey at the China box office at the fourth position on the daily highest grossers list, has now slid down to the last spot.
Given the current trend, Thugs of Hindostan looks unlikely to continue its journey at the China box office much longer.
Thugs of Hindostan China box office at a glance:
Day 1 – USD 1.51 million [Rs. 10.55 cr]
Day 2 – USD 1.56 million [Rs. 10.90 cr]
Day 3 – USD 1.61 million [Rs. 11.25 cr]
Day 4 – USD 1.14 million [Rs. 7.93 cr]
Day 5 – USD 1.23 million [Rs. 8.56 cr]
Day 6 – USD 0.52 million [Rs. 3.62 cr]
Day 7 – USD 0.46 million [Rs. 3.20 cr]
Day 8 – USD 0.10 million [Rs. 0.69 cr]
Day 9 – USD 0.17 million [Rs. 1.18 cr]
Day 10 – USD 0.16 million [Rs. 1.11 cr]
Total – USD 8.56 million [Rs. 59.60 cr]