The much talked about and keenly anticipated release Thugs of Hindostan finally hit screens last week. Starring Aamir Khan and Amitabh Bachchan along with Fatima Sana Sheikh and Katrina Kaif the film opened on a thunderous note across 5000 screens in the domestic market. However, despite the hype, the massive screen count and the festive release the business of Thugs of Hindostan fast began to see a decline in collections. In fact, with rather mixed reviews the business of the film has been facing a tough road. In this box office analysis we take a look at the Economics of Thugs of Hindostan to gain a better understanding on how profitable the venture was for its makers, Yash Raj Films.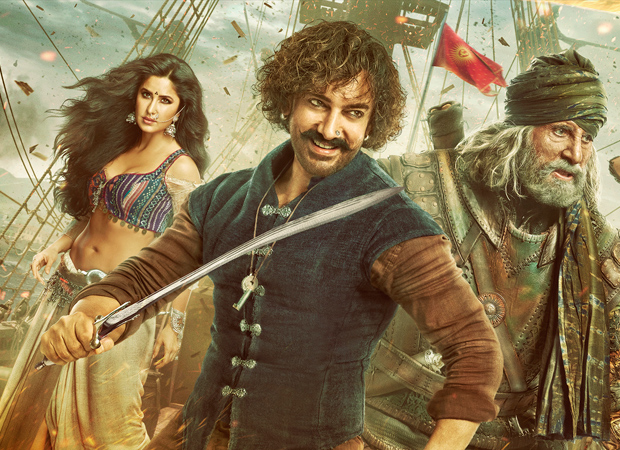 Made on a budget of Rs. 240 cr (Cost of Production Rs. 220 cr + Print & Publicity Rs. 20 cr) Thugs of Hindostan is one of the costliest Bollywood ventures in recent times. Going into the release of the film, its makers was hard pressed to recover investments before it hit screens, hence the immense promotional campaign was employed to maximise earnings. Given the marketing and wide release pattern the film started off on a high note, but with less than appreciative reviews the business of Thugs of Hindostan witnessed a drop. With box office earnings pegged at Rs. 151.19 cr, from which YRF earned Rs. 76 cr, and another Rs. 30 cr from the overseas markets the makers of Thugs of Hindostan stand to earn Rs. 106 cr.
However, with the distribution rights of the film within the Chinese market being sold for a MG of Rs. 110 cr, coupled with another Rs. 140 cr coming in from the sale of the film's Satellite and Digital Rights, Rs. 10 cr from the sale of Music Rights and Home Video and Rs. 5 cr from other Ancillary rights, Yash Raj Films rakes in a stunning Rs. 371 cr. Juxta positioning the expenses of making the film at Rs. 240 cr against the earning the makers of Thugs of Hindostan still stand to make a profit of Rs. 131 cr with a 54.58% rate of Return on Investment (RoI).
Interestingly though, like Dangal, Aamir Khan stands to make the biggest share in terms of profit. While Khan earned a whopping Rs. 200-210 cr post the success of Dangal, post the release of Thugs of Hindostan, Aamir Khan stands to earn Rs. 65.50 cr especially since Aamir and Yash Raj Films entered into a 50-50 profit sharing agreement prior to the film's release.
Economics of Thugs of Hindostan
Cost Of Production (A) - 220 Cr.
Cost Of Prints/Marketing (P&A) (B) - 20 Cr.
TOTAL COST (A+B)- 240 Cr.
India Theatrical Box Office - 151.19 Cr. (Expected)
Distributor's share (A) - 76 Cr.
Overseas Theatrical  Box Office – 62.75 Cr.
Distributor's share (B) - 30 Cr.
MG for China market ( C)  - 110 Cr.
Satellite Rights and Digital ( D) - 140 Cr.
Music Rights and Home Video (E)  - 10 Cr.
Ancillary Revenues (F) - 5 Cr.
TOTAL RECOVERIES (A+B+C+D+E+F) – 371 Cr.
PROFIT - 131 Cr.
RETURN ON INVESTMENT (ROI) - 54.58%
Disclaimer:
The Box Office figures are compiled from various sources and our own research. The figures can be approximate and Bollywood Hungama does not make any claims about the authenticity of the data. However, they are adequately indicative of the box-office performance of the film(s).