The Ayushmann Khurrana starrer Andhadhun which was a sleeper hit in 2018 is now creating quite a buzz in the China market. The movie is going strong in the Week 2 after its release and the latest numbers show that the movie has crossed the coveted Rs 150 crores mark and it is touted that it will float comfortably this week too.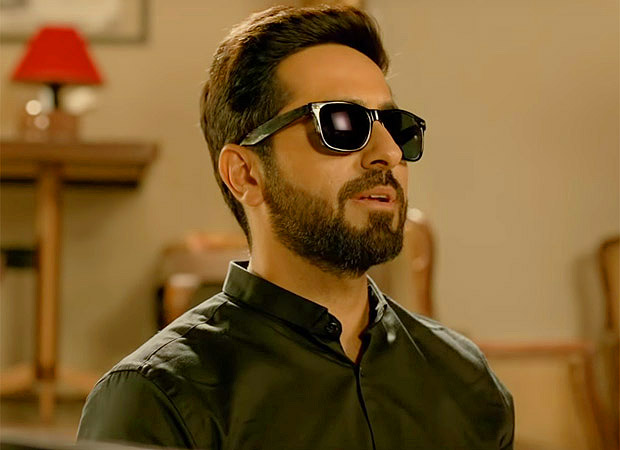 The movie is showing tremendous growth with each passing day. On Day 10, the movie garnered about Rs USD 2.01 million which roughly translates to Rs 13.09 crores. It saw a considerable jump in the numbers on Day 10. This is a good number which confirms that the prospect for this film is definitely good.
Stay tuned to get a detailed progress report of the Ayushmann Khurrana, Radhika Apte, Tabu starrer. It is estimated that this flick will cross about Rs 173 crores [USD 25 million] in a few days' time. Here is a box office analysis of Andhadhun.
Andhadhun China box office at a glance
Day 1 – USD 1.06 million [Rs. 7.33 cr]
Day 2 – USD 1.77 million [Rs. 12.25 cr]
Day 3 – USD 3.36 million [Rs. 23.26 cr]
Day 4 – USD 4.03 million [Rs. 27.90 cr]
Day 5 – USD 3.18 million [Rs. 22.09 cr]
Day 6 – USD 1.43 million [Rs. 9.96 cr]
Day 7 – USD 1.39 million [Rs. 9.61 cr]
Day 8 – USD 1.49 million [Rs. 10.26 cr]
Day 9 – USD 1.56 million [Rs. 10.78 cr]
Day 10 – USD 2.01 million [Rs.13.09 cr].
Total – USD 21.76 million [Rs. 150.51 cr]