The Anil Kapoor, Aishwarya Rai Bachchan and Rajkummar Rao starrer Fanney Khan has been in the news for the past few days. Finally hitting screens yesterday the film opened on a rather mixed note. If that wasn't enough, competition coming in from two other releases too will certainly affect the film's overall box office collections.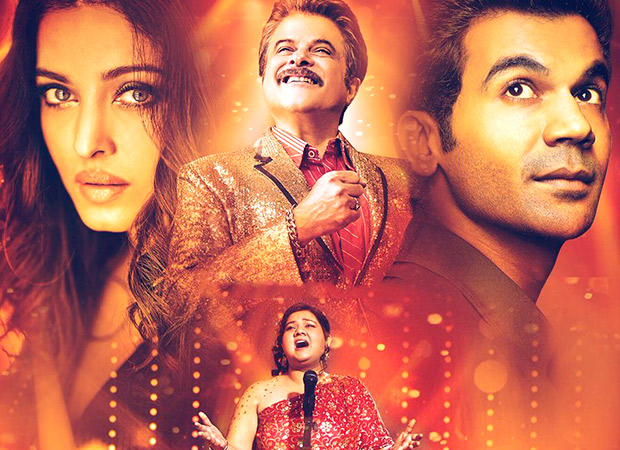 In this box office report we take a look at the worldwide collections of the Atul Manjrekar directed film Fanney Khan while breaking the same into daywise collections.
DAY-WISE BREAKUP FOR INDIA
Day 1 (Fri)  – 2.15 Cr.
Day 2 (Sat)  – 2.50 Cr.
Day 3 (Sun)  – 2.50 Cr.
Day 4 (Mon)  – 0.80 Cr.
Day 5 (Tue) – 0.75 Cr.
Day 6 (Wed) – 0.60 Cr.
Day 7 (Thu) – 0.55 Cr.
Day 8 (Fri) to Day 14 (Thu) – 0.70 Cr.
TOTAL (NETT) – 10.55 Cr.
TOTAL (DOMESTIC GROSS APPROX.) – 13.53 Cr.
WORLDWIDE COLLECTIONS
India – 13.53 Cr. – (As of 16-Aug-18)
North America (USA and Canada) – 1.85 Cr. – (As of 19-Aug-18)
United Kingdom – 0.71 Cr. – (As of 19-Aug-18)
Australia – 0.29 Cr. – (As of 12-Aug-18)
New Zealand – 0.16 Cr. – (As of 12-Aug-18)
Malaysia – 0.01 Cr. – (As of 12-Aug-18)
TOTAL (WORLDWIDE GROSS) – 16.55 Cr.
NOTE – * denotes trends / figures still being compiled
India figures are NETT. Overseas figures are GROSS.
Disclaimer: The Box Office figures are compiled from various sources and our own research. The figures can be approximate and Bollywood Hungama does not make any claims about the authenticity of the data. However, they are adequately indicative of the box-office performance of the film(s).