From an all time blockbuster opening of Rs. 50.75 crore on Thursday to an all time low of mere Rs. 6 crore* on Monday, Thugs of Hindostan has seen an epic fall. In fact the collections have dropped by almost 90% which is unheard of for the biggest of the flops and disasters and here it is happening for an event film like Thugs of Hindostan which was expected to embark on a record breaking journey.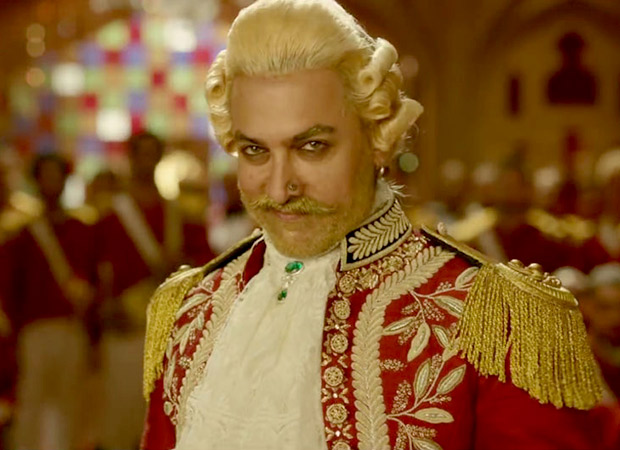 As has happened though, it has turned out to be a heart breaking journey for all those who have been associated with this Yash Raj film. The film has collected Rs. 125 crore* so far and the manner in which the Aamir Khan, Amitabh Bachchan and Katrina Kaif starrer is seeing a free fall with every passing day, it is expected that only around Rs. 10 crore more may come up before the extended week comes to a close.
The film is now a disaster, and not just a flop, since the lifetime numbers would end in the vicinity of Rs. 150 crore. For a film which was expected to do Rs. 300 crore in an ideal case scenario and Rs. 200 crore in a worst case scenario, this Vijay Krishna Acharya directed affair is falling short by a huge margin which pretty much tells the tale.
For distributors and exhibitors who had decided to release the film in the over 5000 screens, it is now a challenge to retain Thugs of Hindostan due to practically empty auditoriums. Though the shows of Badhaai Ho and Baazaar have been increased in the interim period, that won't be much of a relief since both these films too had more or less exhausted their audiences and what comes in here would be just some added bonus, and not the kind of collections that would fill up a large number of screens.
*Estimates. Final numbers awaited