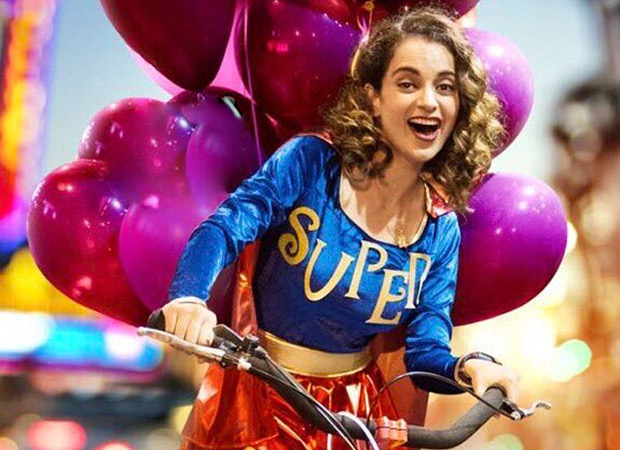 In its opening weekend, Simran has collected 10.65 crore at the Box Office. There was gradual rise in collections over the weekend which allowed the film to post fair numbers after a start of Rs. 2.77 crore. That allowed Kangana Ranaut to enjoy a weekend similar to that of her biggest solo success, Queen.
The Vikas Behl directed film had brought in Rs. 10 crore over the weekend after an even slower beginning of Rs. 1.75 crore. However the word of mouth there was fantastic due to which the weekdays brought in almost as much as the weekend, hence resulting in the first week coming to Rs. Rs. 19.70 crore. For Simran to do that, it would be tough.
As a matter of fact it would be interesting to see how does the film actually hold during the weekdays. Though there has been an increase in numbers ever since Friday, the jump isn't the kind that guarantees Monday to come similar to the opening day. That kind of turnaround is pretty much required for films that generate moolah primarily on the basis of word of mouth. In fact if Monday comes closer to the Rs. 1.50 crore mark, it would be quite tough for the Hansal Mehta film to survive beyond the first week run.
Nonetheless, the film hasn't been rejected per se which means it would warrant a close watch during the weekdays before the final verdict is announced.