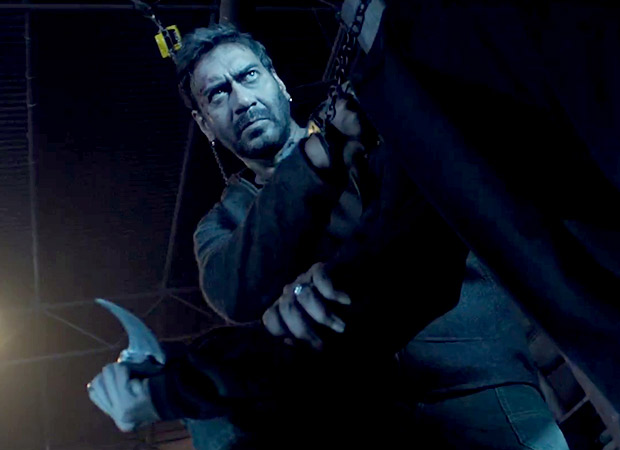 Diwali release Shivaay has entered the Rs. 100 Crore Club. With this, the film has also emerged as Ajay Devgn's sixth century. With the actor completing 25 years in the industry just a few days back, there couldn't have been a better gift to relish.
This is how the film stands amongst other Ajay Devgn top grossers:
Singham Returns – Rs. 140 crore
Golmaal 3 – Rs. 108 crore
Bol Bachchan – Rs. 103 crore
Son of Sardaar – Rs. 102 crore
Shivaay – Rs. 100.05 crore* (still running)
Singham – Rs. 100 crore
The film had quite a few challenges going for it, right from controversies surrounding it during its marketing and promotion stage, as well as competition from another biggie Ae Dil Hai Mushkil during its run in theaters. Though it did had to pave its way through during the opening weekend, it has pretty much stayed stable from the fourth day onwards which pretty much conveys that the target audience was fine with what came its way.
After Week One, there was a gap of Rs. 10 crore between Ae Dil Hai Mushkil [Rs. 80.19 crore] and Shivaay [Rs. 70.41 crore]. Looking at the current numbers where former has netted Rs. 112 crore and latter stands at Rs. 100 crore, the gap has been extended by only Rs. 2 crore over last three weeks. This pretty much conveys that there isn't much to differentiate between the two films from the long run perspective (in India, though in overseas there is not even any sort of competition whatsoever) and it is just the opening weekend and first week that resulted in the gap.