It's Antim - The Final Truth which is leading the show at the box office with steady collections. On Saturday, it brought in Rs. 6.03 crore more after collecting Rs. 5.03 crore on Friday. The film is low in North and bringing in next numbers from Maharashtra, which is expected since the story is based out of this region. So far, the Salman Khan and Aayush Sharma starrer has collected Rs. 11.06 crores and though one would expect even better considering the fact that Salman Khan has a major part to play in the film apart from Aayush Sharma who is the central protagonist, these are still the second best numbers of 2021 (after Sooryavanshi), which tells the tale.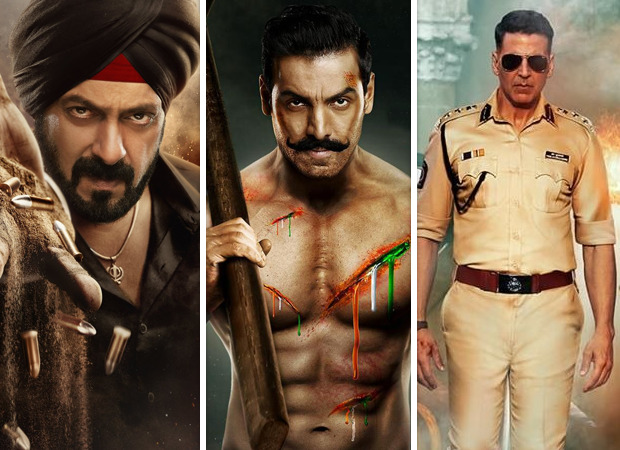 Satyameva Jayate 2 is low though at Rs. 7.60 crore, what with Saturday (3 crores) being better than Friday (Rs. 2.25 crore) but still not being on the same lines as Thursday (Rs. 3.60 crore). Ideally, by now the Milap Zaveri directed film should have doubled the Thursday numbers if it were to have some sort of a run at the box office. With that not quite happening, one now waits to see how the numbers hold up today.
As for Sooryavanshi, it is collecting on the lower end, though still from the occupancy perspective it's the best of the lot. On Saturday, it went over the Rs. 1 crore mark yet again as it brought in Rs. 1.43 crores. This is a good jump over Rs. 0.71 crore that the film had collected on Friday and now the overall total stands at Rs. 187.07 crore. The Rohit Shetty directed film will need some more time though to go past the Rs. 190 crore mark, though Sunday numbers in excess of Rs. 2 crore is something that the team would be hoping for in order to make a quicker progress.
Note: All collections as per production and distribution sources