The Allu Arjun starrer Pushpa: The Rise released in December and since then the film has been unstoppable at the box office. Despite its OTT release, the film has continued to draw in audience to theatres, with its overall collections increasing with each passing day. Now after a nine week run in theatres the business of the film seems to be slowing down.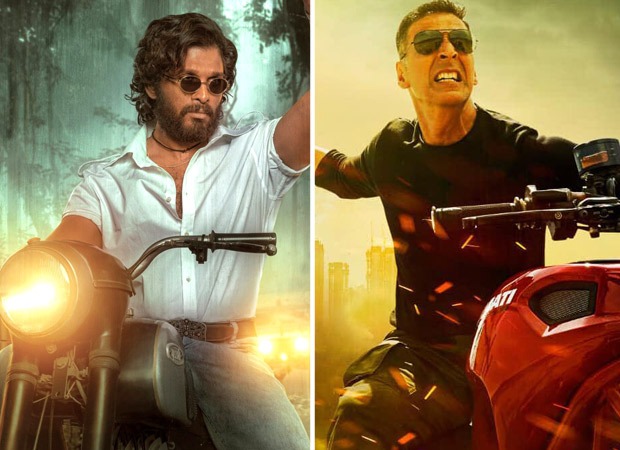 In this box office report we take a look at the in theatre performance of Pushpa: The Rise, while comparing the same to the Akshay Kumar starrer Sooryavanshi that released a month prior to it. Keeping the metrics to in theatre footfalls it is interesting to note that Pushpa has surpassed Sooryavanshi. While the Akshay Kumar starrer Sooryavanshi which was the first big ticket Bollywood entertainer to hit screens post the second lockdown recorded 11 million footfalls, Pushpa: The Rise that hit screens a month later recorded a staggering 13.10 million footfalls.
Though the Akshay Kumar starrer Sooryavanshi raked in a massive Rs. 196 cr at the box office, Pushpa: The Rise which was dubbed in Hindi did surprisingly well drawing in 107.03 cr. In terms of collections, Pushpa is still far behind Sooryavanshi, the patronage the Allu Arjun starrer received in theatres stands testament to the fact that good entertaining cinema will always be a crowd puller.