That's it, the big day has arrived for Bollywood releases this year. It's practically been ages now since a new Hindi film has actually taken a good opening. Bhool Bhulaiyaa 2 seems like an eternity ago and ever since then even a double-digit opening for a Hindi film has come only for Bachchhan Paandey and Shamshera. As a matter of fact Rs. 20 crores+ opening looks like a thing of the past and it was last scored by Sooryavanshi (Rs. 26.29 crores) which was a Diwali 2021 release.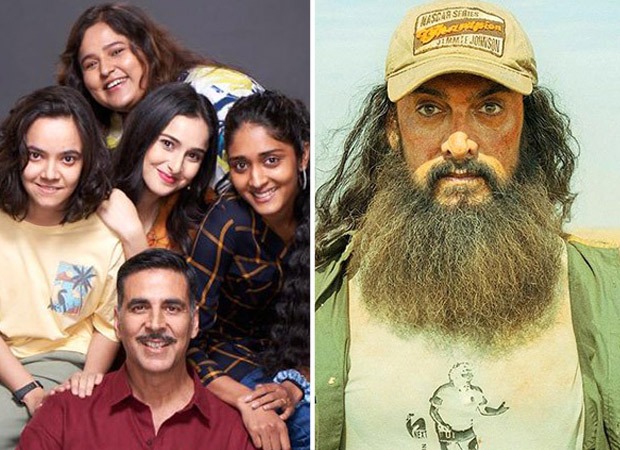 All of that makes the arrival of Akshay's own Raksha Bandhan and Aamir Khan's Laal Singh Chaddha quite important as all eyes are on how big they open. KGF: Chapter 2 (Hindi) took a start of over Rs. 50 crores and RRR (Hindi) too went over the Rs. 20 crores mark and both were non-festival releases. Still, with the event tag attached to them, they managed to entice hunger amongst the audiences and that is reflected in the very good footfalls that they both generated. No wonder, it would be really interesting to see how big the partial holiday this Thursday turns out to be for the twin releases, both of which are catering to family audiences.
At the very least, it's expected that the combined opening of both the releases would be Rs. 30 crores. That's the bare minimum expectations too given the credentials involved. It is tough to ascertain right now what would be the respective opening of the two films since on one side Laal Singh Chaddha has a higher number of screens and high-priced tickets too, and on the other side, Raksha Bandhan has a higher number of shows with better penetration expected in the single screens and smaller centers too. All of that will make it an even battleground for both the films and regardless of how things turn out from morning till late afternoon shows, better content of either of the two films could swing things in its way towards the evening and late-night shows. This is going to be a very interesting Thursday and it's going to be a see-saw battle between the two biggies, with the eventual winner expected to be Bollywood.