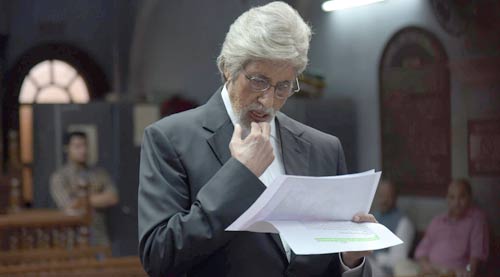 Pink has come on its own during the weekdays and its steady run is proving that bigger numbers are on the cards. The film is now challenging some of the other notable releases of the year and as things stand today, it would rise up the charts pretty high. On Tuesday, the film brought in further Rs. 3.51 crore and with that the collections currently stand at Rs. 28.80 crore. What is remarkable about this sum is the fact that even if these were to be the collections of the entire first week, the makers wouldn't have really complained.


Nonetheless, such good numbers have now ensured that lifetime collections of some of the major releases of 2016 would be surpassed by Pink in one week flat. This is how the collections stand:


Azhar - Rs. 33 crore [lifetime]


Sarbjit - Rs. 30.5 crore [lifetime]


Akira - Rs. 30 crore [lifetime]


Pink - Rs. 28.80 crore [5 days]


While Sarbjit and Akira would be crossed today itself, Azhar numbers would be surpassed by tomorrow.


Meanwhile, Raaz Reboot is clearly struggling and it is turning out to be a disappointing situation for all involved. With Rs. 2.27 crore more coming in, the film currently stands at Rs. 22.97 crore. The film definitely deserved better but as of now it looks like the film would reach Rs. 33-35 crore zone in its lifetime.


Though the makers have announced curtains on the Raaz series (one wonders if that was really necessary though till the film had completed its theatrical run), Emraan Hashmi would now jump on to Baadshaho and Captain Nawab. Vikram Bhatt is yet to announce his next movie though and one waits to see the genre that he picks next. Mahesh and Mukesh Bhatt have one film on floors, Begum Jaan.