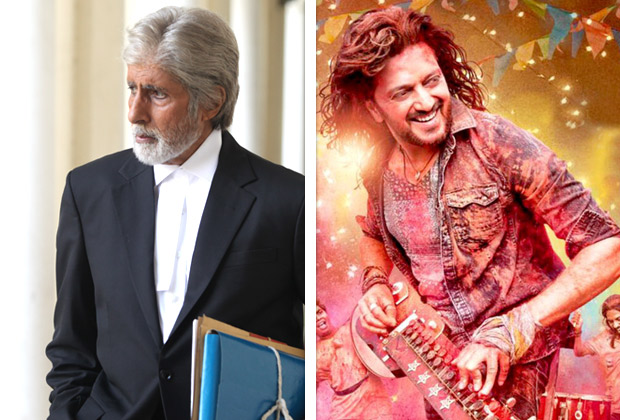 After long, there is a film which is managing to register houseful shows at multiplexes, and that film is Pink. Riding on continued word of mouth and strong patronage (especially from elite), the film is finding good popularity coming its way. With Rs. 6.57 crore being added to its total on Sunday, the film has now touched the Rs. 51.12 crore mark. This is a very good feat for the film which primarily boasted of the star presence of Amitabh Bachchan with Taapsee Pannu as the only other known face.
That said, the young woman has registered her presence fair and square with a hat-trick of successes (Chashme Baddoor, Baby and now Pink). The stocks have certainly gone up for Taapsee, who would next be seen in a flurry of films in time to come (Naam Shabana, Tadka, Makhna, Gazi and Running Shaadi. com), all of which are slated to arrive in 2017.
Meanwhile, Riteish Deshmukh hasn't really had a very good time with Banjo, a film on which he has invested quite some time, effort and energy. The film's opening weekend was Rs. 5.92 crore and that is quite low when one considers the scale at which it has been set as well as the push that it had enjoyed en route release. Somehow, audiences were not quite excited about the film's arrival and those who watched it didn't really have great word of mouth to spread. With M.S. Dhoni - The Untold Story arriving this Friday and slated to occupy most of the screens, it would be tough time ahead for this Ravi Jadhav film.
Other releases of the week, Wah Taj!, Parched and Days Of Tafree, have all turned out to be non-starters. Wah Taj! boasted of an interesting concept, but wasn't released well. It didn't gather much critical acclaim either. Parched had better response from the critics, but lack of starcast and niche appeal resulted in minimal awareness around its presence in theatres. Days Of Tafree had managed some kind of presence in theatres by means of decent promotion, but, didn't really excite audience much, courtesy a boring promo and no real follow through in buzz or hype.
Raaz Reboot had arrived with some sort of buzz, but, the hype that it deserved was missing till the day of release. Still, it had managed to open to some kind of numbers at the least. Sadly, what happened next was continued downfall, courtesy average to poor word of mouth and that resulted in the film gathering a mere Rs.29 crore* after 10 days. There isn't much that the film can be expected to collect in next five days.
*Estimates. Final numbers awaited