The Sanjay Leela Bhansali directorial Padmaavat released last month on January 25 amidst tight security. Starring Ranveer Singh, Deepika Padukone and Shahid Kapoor the film which landed in the eye of the storm with protests seeking a ban on its release erupting, has been doing well at the box office. In fact, despite the hurdles faced, the business of Padmaavat has been rather good, surpassing expectation week after week.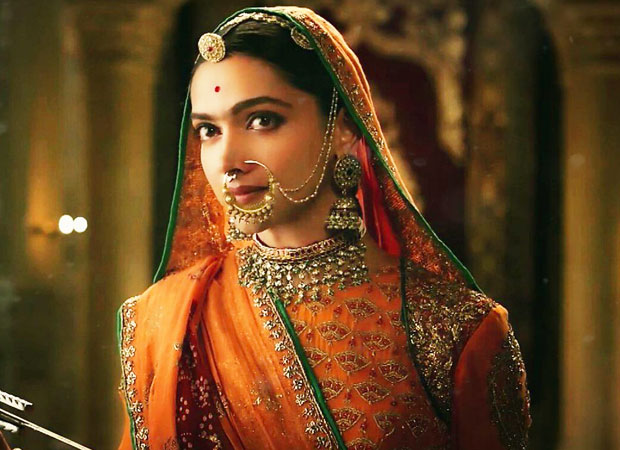 After opening on a high note with Rs. 24 cr coming in on its first day (Rs. 19 cr on Friday + Rs. 5 cr from Paid Previews on Thursday evening) the business of Padmaavat despite not featuring screening in key market areas saw good growth. In fact, the film closed its opening weekend in cinemas with a collection of Rs. 114 cr, making it to the Rs. 100 crore club in three days. Following this, the first Monday in theatres, saw the business of Padmaavat hold strong setting the pace for collections through the subsequent week. Post collecting Rs. 166.50 cr in its first week, the business of Padmaavat received a booster shot in the second week with the Karni Sena withdrawing their protests. If that wasn't enough the group that had till then been protesting against the film, went ahead and claimed that they would ensure Padmaavat get a release in the affected markets. This sudden turn around by the protesting groups reinvigorated the business of Padmaavat propelling the film's business past the Rs. 200 cr mark in its second week.
With stellar collections in both week one and week two the third week saw the business of Padmaavat remain more or less stable. However, unlike the sudden growth spurt in its second week, the business of the film began to slow down ending its fourth weekend with a collection of Rs. 276.50 cr. Coupled with this gradual slowing down in business, and the competition coming in from newer releases the collections of Padmaavat have all but stopped. Though currently Pad Man, Aiyaary and the Hollywood release Black Panther take up a bulk of the screens within the domestic market Padmaavat still manages to find shows in select theatres. The film is likely to close business at around the Rs. 285-290 cr. mark.