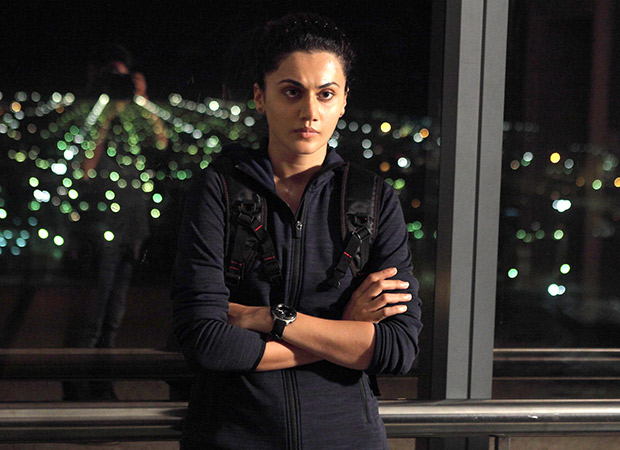 Taapsee Pannu has reasons to smile. Even though her Naam Shabana is collecting low, it is still bringing some sort of numbers. Moreover, they are better than the combined collections of all other Hindi films in the running and that should make her rejoice to a fair degree. In its second weekend, Naam Shabana has collected Rs. 5.37 crore more.
Though these are not the kind of numbers that elevate the fortunes of the film to the next level, what they have done is keep the film's journey towards the Rs. 35 crore mark intact. Currently, the Shivam Nair directed film stands at Rs. 32.55 crore and given the fact that there is no competition around it, the weekdays should keep a regular run on the lower side.
Bahubali - The Beginning had seen a re-release on 1000 screens and though there was potential, the collections were not inline. The film's weekend was under the Rs. 2 crore mark and ideally, these should have been the bare minimum numbers on the first day itself. Since there is no other notable new release in the running, the film got the best possible pitching the theatres. Now one waits to see if there would be something substantial in the weekdays.
As for the new Hindi releases Laali Ki Shaadi Mein Laaddoo Deewana, Mirza Juuliet and Mukti Bhawan, there is nothing to talk about really as even the combined collections of these three flicks just about managed to go past the Rs. 1 crore mark. The films have just not managed to make a mark, which is quite disappointing.