Neither Laal Singh Chaddha nor Raksha Bandhan have managed to gather audience attention. On Monday, Independence Day, which was supposed to be the biggest day, both the films went down. While Laal Singh Chaddha dropped by over 20%, Raksha Bandhan too fell by 10%. It should have been actually opposite in fact, as both the films should have gone up by 20% each. Not that it would have made any difference to the eventual fate of either of the films but then at least the weekday hold would have been relatively better. Now, a crash is inevitable.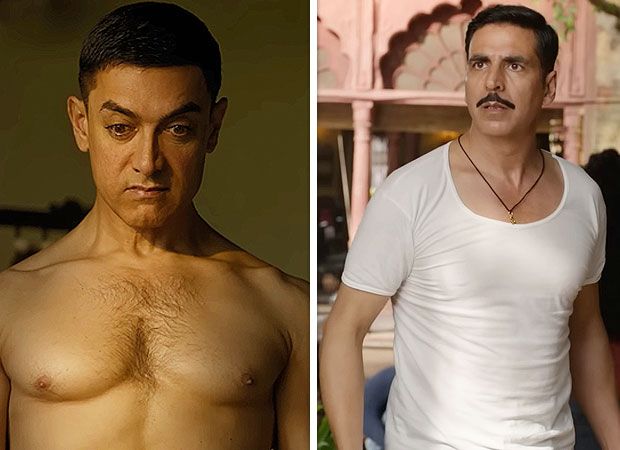 So while Laal Singh Chaddha moved down from Rs. 10 crores on Sunday to Rs. 7.87 crores on Monday, Raksha Bandhan too went down from Rs. 7.05 crores to Rs. 6.31 crores. What's all the more shocking is that on the biggest national holiday that was arriving at the close of the extended five day weekend, both the films in fact collected some of their lowest numbers during this stint. Laal Singh Chaddha's lowest day was Rs. 7.26 crores on Friday and on Monday it was just marginally better at Rs. 7.87 crores. On the other hand, Raksha Bandhan's lowest day was Rs. 6.40 crores on Friday and now Monday is even lesser at Rs. 7.05 crores. This pretty much tells the tale that how things are only going to look further south from Tuesday onwards with regular weekdays beginning.
Currently, Laal Singh Chaddha stands at Rs. 45.83 crores its first seven day total would be mere Rs. 51-52 crores, which would be lesser than the first day collections of Thugs of Hindostan [Rs. 52.25 crores]. On the other hand, Raksha Bandhan would have a task in hand to earn a lifetime of Rs. 50 crores as its total after five days stands at just Rs. 34.47 crores.
Hugely disappointing.
Note: All collections as per production and distribution sources