Last week on Thursday, August 11, we saw the release of two big ticket films in the form of the Aamir Khan – Kareena Kapoor Khan starrer Laal Singh Chaddha and the Akshay Kumar – Bhumi Pednekar starrer Raksha Bandhan. Interestingly, despite these two clashing at the box office, trade predictions were highly optimistic stating that both releases would see their respective business grow. In fact, with the Rakshabandhan holiday and the Independence Day holiday film trade expected big numbers from both releases at the box office. However, contrary to expectations both, Laal Singh Chaddha and Raksha Bandhan have been facing an uphill task at the box office. After a below average start both releases have seen their collections dwindle steadily.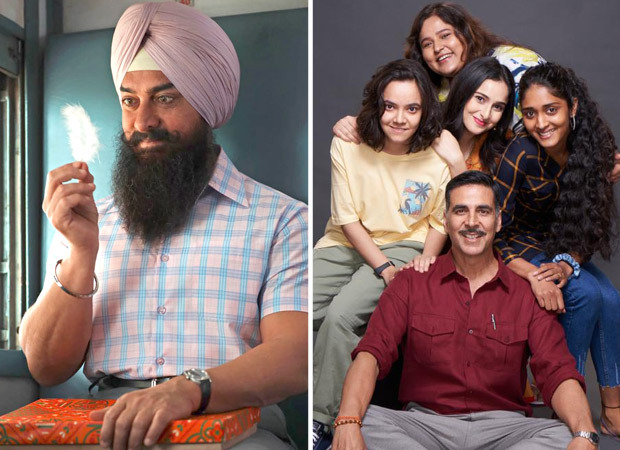 In this box office report, we look at the collections of both Laal Singh Chaddha and Raksha Bandhan on Independence Day while comparing it to previous releases that have hit screens on our around the national holiday. Shockingly, while releases usually see collections increase multi fold on such national holidays, in the case of Laal Singh Chaddha and Raksha Bandhan the business of both films have taken a hit. Collecting Rs. 7.87 cr on its fourth day Laal Singh Chaddha has emerged as the thirteenth all-time highest Independence Day grosser, while Raksha Bandhan, which managed to draw in Rs. 6.31 cr, claims the fourteenth rank.
In what can only be termed as the biggest box office upset of the year, both Laal Singh Chaddha and Raksha Bandha which have emerged as some of the lowest Independence day grosser have failed to surpass previous releases like Mohenjo Daro which collected Rs. 10.27 cr, Once Upon A Time in Mumbai Dobaara which collected Rs. 11.25 cr, and even Batla House which collected Rs. 14 cr.
As per reports, looking at the collections of both releases on Day 4, Laal Singh Chadda has seen approximately 21% drop in business from its third day collections while Raksha Bandhan has seen around 10% drop in business. Conventionally, Independence Day and other national holiday witness increase in film business with audience flocking theatres.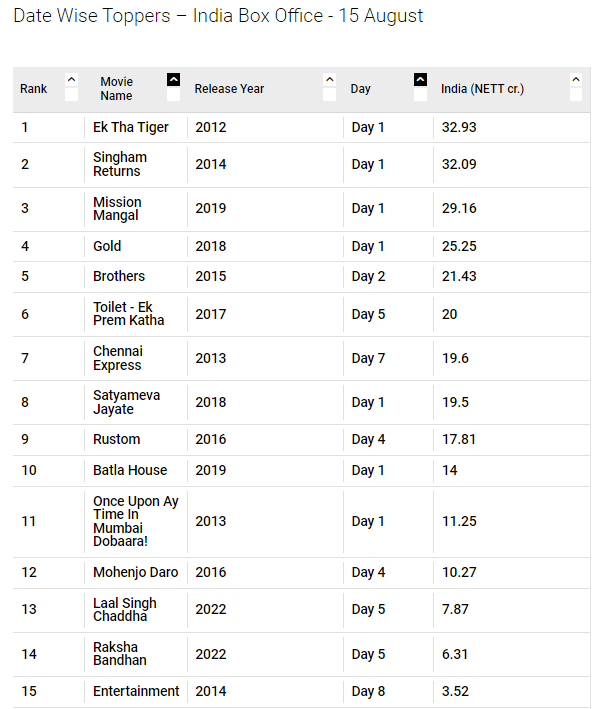 Currently, both films viz. Laal Singh Chaddha and Raksha Bandhan continue to run in theatres, trade opines that the films have nearly run their course. As per early estimates, Laal Singh Chaddha which has managed to rake in Rs. 45.83 cr till date could possibly end its theatrical release with a collection of around Rs. 70 cr. Similarly, Raksha Bandhan, which has raked in Rs. 34.47 cr, could end its business near the Rs. 50 cr mark.