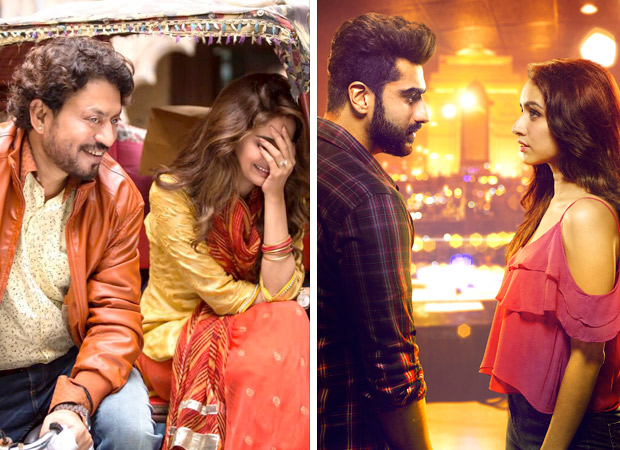 Hindi Medium has had a good two week run so far, what with overall collections reading Rs. 46.09 crore. Considering the fact that the first week numbers were Rs. 25.21 crore, the fall into the second week is just around 20%. That's a very good hold, especially in the current times when the trend is altogether opposite and in the range of 80%!
The film has good showcasing in the third week as well and that is remarkable considering the fact that there are eight new Hindi releases and two Hollywood flicks that have arrived. Still, the exhibitors are trusting the Irrfan Khan starrer to deliver best and that tells the tale around how much the Saket Chaudhary film is being loved.
On the other hand Half Girlfriend has seen a big fall as after a Week One of Rs. 49.18 crore, the film is now standing at Rs. 58.71 crore. The Mohit Suri directed film would eventually hit the Rs. 60 crore mark but that's about it since it is at the end of run. The show count has reduced drastically for the film though the initial that it took has ensured that it steps into the green zone.
What would be interesting now to see is the race between Hindi Medium and Half Girlfriend when it comes to the lifetime run. Though it would be indeed be a task for former to catch up with the matter as there is a gap of around Rs. 12 crore in there, the fact that new Hindi releases aren't much of a competition in the current week could well go in its favor.
While Hindi Medium is a Hit which could emerge as a Superhit in the final run, Half Girlfriend will settle down as an Average fare.