It was an excellent second week for Drishyam 2 as Rs. 58.82 crores came in. 2022 has been a peculiar year when some of the biggest films have failed to collect as much in their entire lifetime, leave aside the first week, and here the Ajay Devgn has brought in this much in the second week. Now that's truly remarkable and especially so after over Rs. 100 crores had already come in the first week. It pretty much shows how the film has been loved by the audiences and there is a lot more to come in weeks to follow as well.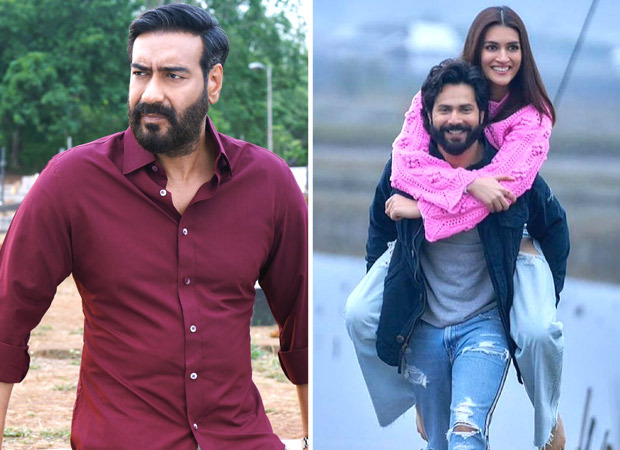 So far, Drishyam 2 has collected Rs. 163.48 crores and with an increase in count of screens in the third week, the fall in collections should be limited. In fact, while the film dropped a little over 40% from the first to the second week, it should be definitely lesser in the third week, which means at least Rs. 35 crores more should come in. As a result, an entry into the Rs. 200 Crore Club is definitely possible by the close of third week. Blockbuster.
Meanwhile, Bhediya has underperformed in the first week. It was expected to bring in big bucks and while the expectations were that of a century to be scored, even with Drishyam 2 as the competition a score of Rs. 75 crores was the need of the hour. However for that the film needed to score in the range of Rs. 4-5 crores during the weekdays but that didn't happen as Monday came down to Rs. 3.85 crores and by the time the week came to a close, Thursday was down to Rs. 3 crores. As a result, the first week stands at Rs. 42.05 crores which means the film will close in the vicinity of 60 crores. Hopefully, it will find a better market in the OTT and satellite circuits once it arrives there.
Note: All collections as per production and distribution sources