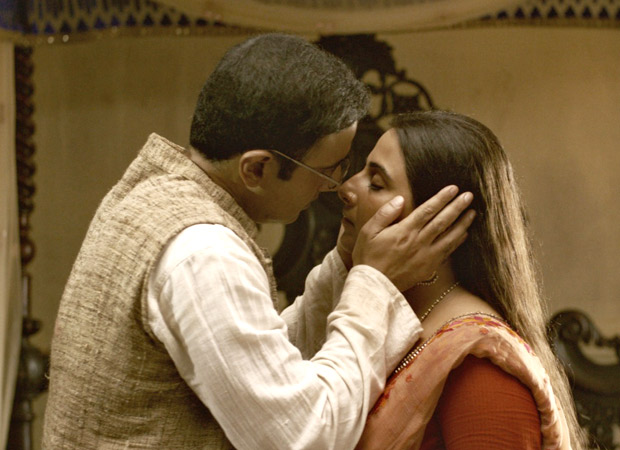 Vidya Balan's hunt for a solid Box Office grosser continues. It has been a while since a film of her actually hit the bull's eye. After the release of The Dirty Picture and Kahaani, her last two (very good) successes, it has all been downhill for the talented actress as the stories, scripts and directors haven't really done full justice to the performances that she brings on the table. She tries her best each time around but somehow her true worth is not being tapped to the fullest, some of the alarming examples being the recent release Begum Jaan and before that Kahaani 2 (and even that special appearance in Te3N that didn't go anywhere).
One look at the opening weekend of Begum Jaan and the 10 Vidya Balan starrers before that pretty much tells the tale:
The Dirty Picture - Rs. 32.7 crore
Ghanchakkar - Rs. 22.3 crore
Shaadi Ke Side Effects - Rs. 21.26 crore
Kahaani 2 - Rs. 16.97 crore
Hamari Adhuri Kahani - Rs. 16.5 crore
Kahaani - Rs. 15 crore
No One Killed Jessica - Rs. 14 crore
Begum Jaan - Rs. 11.48 crore
Paa - Rs. 10.9 crore
Ishqiya - Rs. 9 crore
Bobby Jasoos - Rs. 7.80 crore
As can be seen, Begum Jaan is pretty much low in the list, in fact even lower than Kahaani 2 and Hamari Adhuri Kahaani, none of which did well at the Box Office. In fact it is just above Paa and Ishqiya, both of which actually ended up doing well at the Box Office in the long run.
As things stand today though, the film would only slide further down in the charts when it comes to the lifetime total and would be better than only Bobby Jasoos, which stays on to be her lowest grosser ever.
Vidya Balan definitely deserves better!