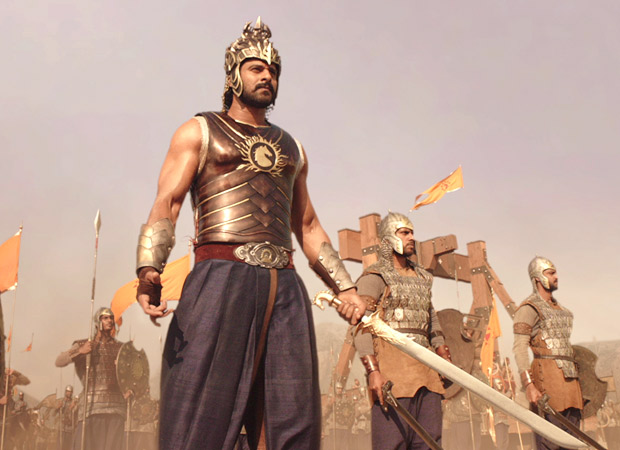 Baahubali 2 [Hindi] had yet another impressive weekend as it netted Rs. 18.30 crore. With this, the collections have now gone past the Rs. 475 crore as they stand at Rs. 478.30 crore. These numbers are indeed remarkable since for the first time since its release there is some real competition from Bollywood. Half Girlfriend has done well over the weekend to gather more than Rs. 30 crore while Hindi Medium too has taken away some part of the audiences at the multiplexes. Still, the SS Rajamouli directed affair has stood its ground and that is amazing since one would have thought that the film had consumed its capacity audience by now.
However, where the film is gaining now is repeat audiences. There are instances of people watching it twice, and even thrice in theaters which has been unheard of since the days of Gadar - Ek Prem Katha. A phenomenon like this has been evidenced after more than a decade and a half where it is sheer peer pressure that is making one rush to a theater and watch the film since those around you have already done well. Amazing indeed, especially in the times of piracy when the film is already freely available on cell-phones.
Nonetheless, the film has turned out to be a cinematic marvel and would be remembered for years to come. As for its Box Office run, by the end of the fourth week, the film would have come quite close to the Rs. 490 crore mark and soon after it would begin its final journey towards entering the Rs. 500 Crore Club.
Baahubuster!