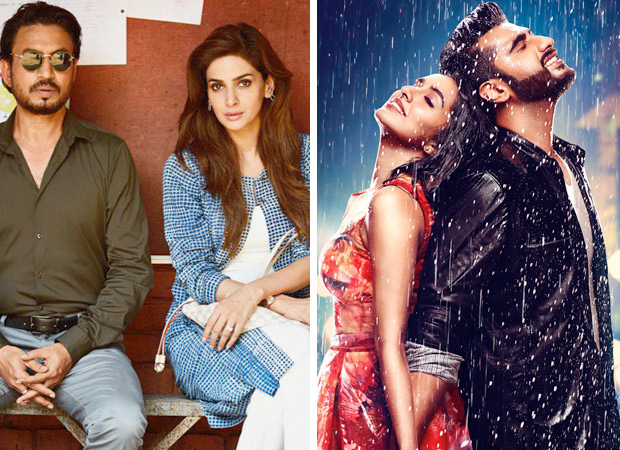 Hindi Medium kept its momentum on during the weekend as it brought in further Rs. 5.50 crore on Sunday. The film has been seeing a surge in collections ever since its release and that's a positive sign since it needs to now stay stable right through the weekdays as well. The total so far is Rs. 12.56 crore and that's a good number to build its base from this point on. Irrfan Khan's Talvar had a Rs. 9.25 crore and then went on to have a lifetime of Rs. 31 crore solely on the basis of word of mouth. Now Hindi Medium, which belongs to an altogether different genre, could well be following the same trajectory in days to come. It deserves to!
As for Half Girlfriend, it has now enjoyed one of the better weekends at the Box Office this year, what with Rs. 32.04 crore in its kitty so far. The film saw Rs. 11.14 crore being added to its total on Sunday and though the film is not seeing major jumps on a day by day basis, the fact that the collections have stayed on well means the weekdays would bring in decent moolah as well. The film would be looking at a first week total of Rs. 50 crore and that would be good for Arjun Kapoor whose last release Ki & Ka, a success, had lifetime collections of Rs. 51 crore.
Finally, after three weeks of monopoly that Baahubali 2 [Hindi] had enjoyed in theaters, there is something different in the offering for audiences and they have been happy to lap it up to some degree at the least.