The much talked about and keenly anticipated film Avengers: Endgame released last week on Friday. Marking the end of the Marvel Cinematic Universe saga that encompassed 23 films released across a decade the film hit a total of 2845 screens in India. After opening on a thunderous note, the business of Avengers: Endgame witnessed immense growth over its opening weekend.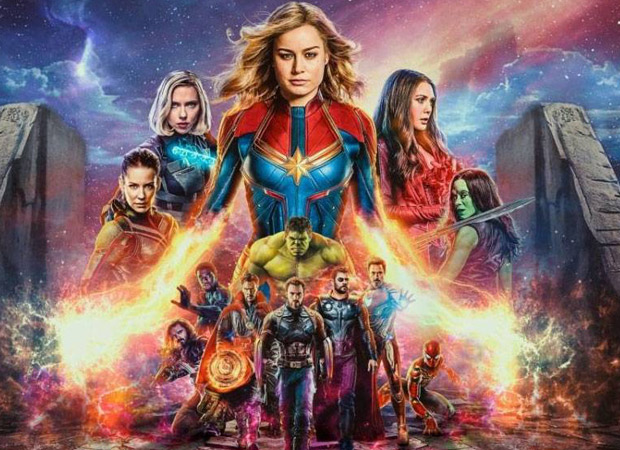 In this box office report we take a look at the opening weekend collections of Avengers: Endgame while comparing the same to previously released Hollywood films. Collecting a staggering Rs. 157.2 cr in just three days Avengers: Endgame has managed to become the highest opening weekend Hollywood grosser in India. In fact the business of Avengers: Endgame has out beaten previous releases like Captain Marvel that collected Rs. 40.71 cr, Shazam that collected Rs. 11.30 cr, Alita: Battle Angel that collected Rs. 6.85 cr, How to Train Your Dragon - The Hidden World that collected Rs. 6.6 cr, Bumblebee that collected Rs. 5.47 cr, The Curse of the Weeping Woman that collected Rs. 4.90 cr, Dumbo that collected Rs. 4.65 cr, and Hellboy that collected Rs. 2.70 cr.
As of now with the film running strong in theatres, with most locations still reporting almost sold out seating, the business of Avengers: Endgame will continue to see growth.
Movie Name – Opening weekend collections
Avengers: Endgame - Rs. 157.2 cr
Captain Marvel - Rs. 40.71 cr
Shazam - Rs. 11.30 cr
Alita: Battle Angel - Rs. 6.85 cr
How to Train Your Dragon - The Hidden World - Rs. 6.6 cr
Bumblebee - Rs. 5.47 cr
The Curse of the Weeping Woman - Rs. 4.90 cr
Dumbo - Rs. 4.65 cr
Hellboy - Rs. 2.70 cr