Kangana Ranaut has always positioned herself as being one of the most politically correct celebrities. She has spoken on national and international platforms about issues like gender parity, feminism and had lashed out at Salman Khan for making the insensitive rape joke during his film Sultan's promotions. But looks like all this was just a façade. Why you ask? Well, the recent video of her circulating on the net has shocked us! She and another new age actor Jim Sarbh who is known to give some critically acclaimed roles were representing the same brand at Cannes were chilling with a bunch of people in French Riviera. Jim cracked an offensive rape joke and shockingly enough Kangy joined in the laughter. Now, if these are not double standards, then do we call this behaviour?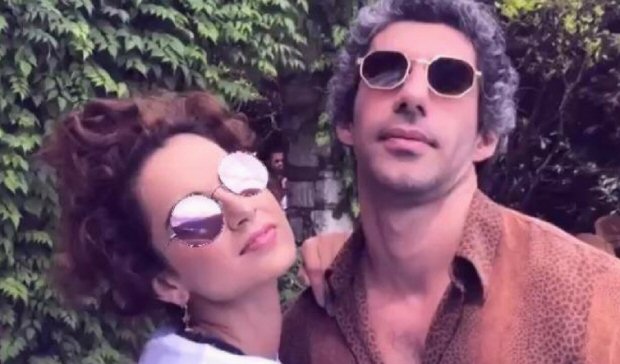 She got trolled for this insensitive behaviour and rightly so. The text on this video reads: he last night! The reason we are all going to hell. Jim Sarbh entertained us with his morbid jokes and we could not get enough. The joke went like this, "I'd rather be raped by 12 prostitutes than touch alcohol and the Punjabi says 'Me too, I didn't know that was an option'." Enraged reactions from fans included, "Jim Sarbh is cancelled.  One. He made a hideous joke and included a vital thing called 'Rape'  Two. he included 'prostitute' in that "I would rather be raped by 12 prostitutes..." are you freaking kidding me ? you just stated that they are as equal as Rapists ? Go get a life man." Another Twitter user wrote, "I am totally disappointed in that entire group who were laughing at a rape joke. Being a @jimSarbh fan, disappointed in him more for making such a joke."
Fans of Kangana and Jim are mighty disappointed with these actors and have reiterated that RAPE is not to be taken lightly and they should apologise for this.
Jim Sarbh is cancelled.
One. He made a hideous joke and included a vital thing called 'Rape'
Two. he included 'prostitute' in that "I would rather be raped by 12 prostitutes..." are you freaking kidding me ? you just stated that they are as equal as Rapists ?
Go get a life man

— Fuddu (@_shruti_singh_) May 15, 2018
Kangana & Jim Sarbh are seen here laughing at a rape joke.

— Od (@odshek) May 15, 2018
Rape is a dark word. Let's not water it down to describe a brutal gym session or a bad day at work or with a joke.@jimSarbh #KanganaRanaut have some sense before cracking such jokes !!

— Dhruvesh Shah ✨ (@dhruveshshahz16) May 17, 2018
Also Read: On The Sets: Kangana Ranaut flaunts her QUIRKY AVATARS on the first day shoot of Mental Hai Kya