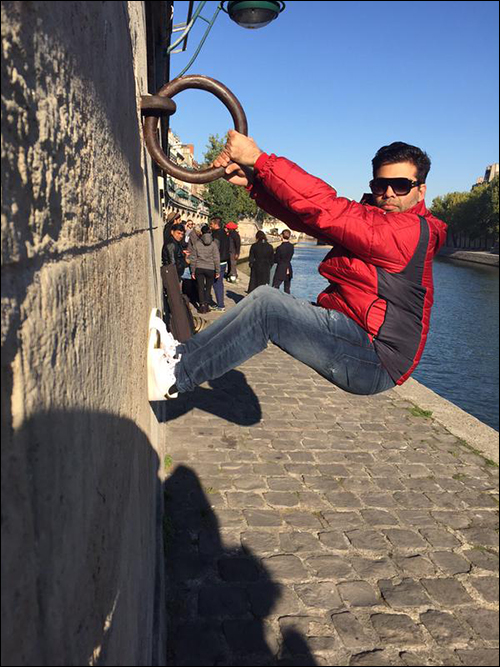 We all know Karan Johar aka the 'Man with the Midas Touch' is one of the most successful filmmakers of the recent times. Not the one to shy away from exhibiting his talents, he also showed his impeccable judging and dancing skills in many of the reality shows that he has judged.

Moveover, Karan Johar the filmmaker, the dancer and the judge. What we get to now see is Karan Johar the adventure freak, courtesy Anushka Sharma, who recently posted the adjoining picture on her Twitter handle. She captioned the image as "Yo Karan so fit !!! Khatron ke khiladi hope you are watching this!"

Readers may know that Anushka Sharma plays an integral part in Karan Johar's upcoming film Ae Dil Hai Mushkil, which also stars Ranbir Kapoor and Aishwarya Rai Bachchan.