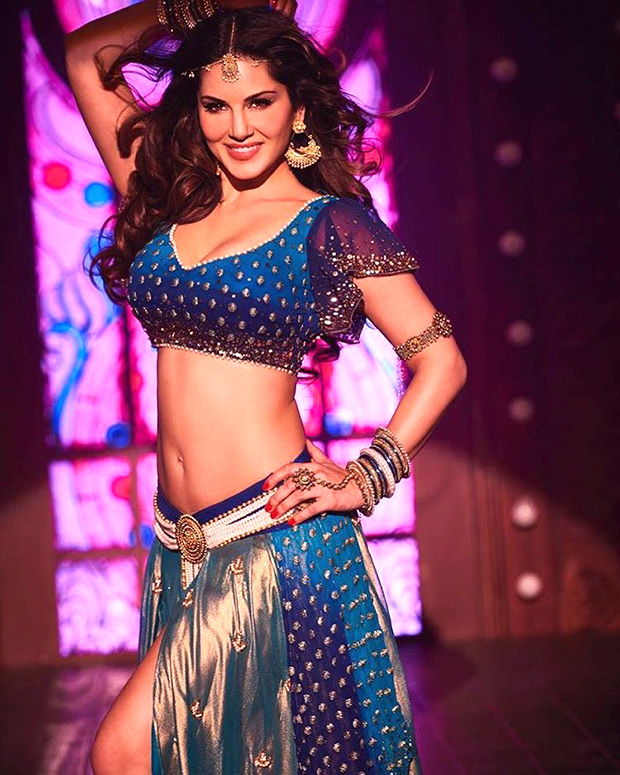 >
Sunny Leone is a picture of impeccable gracefulness and an unadulterated sensuousness in the much anticipated flagship number 'Laila Main Laila' from Raees that will be launched tomorrow December 21. She gets to romance the no nonsense gangster Raees portrayed by Shah Rukh Khan. There's a delicate moment of togetherness as the superstar and the super glamorous come at a breaths distance of each other.
'Laila Main Laila' will ensure a zillion whistles in the cinema halls. It has the requisite oomph but at the same time there's a precision too, for sometimes less is more. Bosco Ceaser have done the choreography and the many sessions of practising has ensured that the stylish moves of Sunny look Effortless. Ram Sampat has retained the larger than life fervour of 1980s. The rhythm design mixes up the modern with the vintage. Pawni Pandey has sung the song with a lot of free flowing personality. The song is not an exact replica of the classic from Qurbani. It is a thumping tribute with a flavour of its own. The styling of Sunny has been done by Sheetal Sharma and her brilliantly-blue costume has been designed by Sheetal and Hitesh Kapopara.
I spoke to Sunny Leone after watching the promo today. She is super excited and is extremely happy with the positive vibes that surround the song. She is extremely happy with the opportunity given to her by Shah Rukh Khan and it has been a life changing experience for her. And yes she would like to get feedback from Zeenat Aman ji on whom the song was originally picturised.