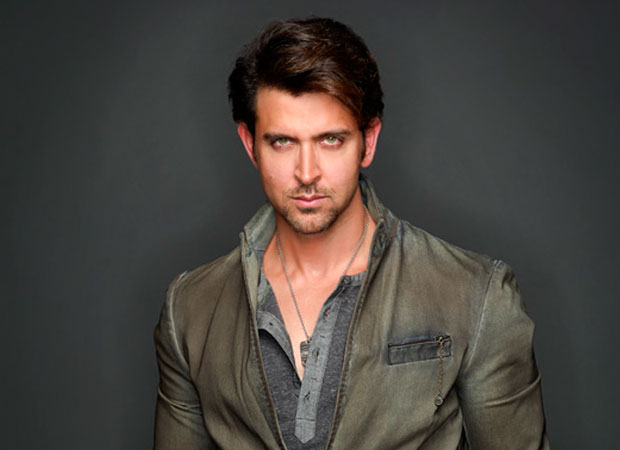 He is the youngest of the six Superstars we have today. Hrithik Roshan is the odd-man out as he is nowhere around 50 years old and has been in the field for just 17 years—as a leading man. That makes him the simplest icon to analyze, as he has always been choosy as well.
Hrithik has other attributes that make him different from the three Khans, Akshay Kumar and Ajay Devgn. One, he is the only star-kid among them, though Aamir Khan, Salman Khan and Ajay do have a film lineage. Two, he has never been branded into a particular slot (action, romance, comedy), and has been, as a creative person, a shade experimental from the very beginning. And three, he still has that whopping advantage of age on his side to make a few mistakes in his profession and maintain his superstardom!
The Beginning
Hrithik Roshan worked with his dad Rakesh Roshan on his directorials Khudgarz (1987) and King Uncle (1993) without any credit given for it, and later as 'Associate Director' on Karan Arjun (1995) and Koyla (1997). When Rakesh's Karobaar (which finally released after Hrithik made his debut as a hero) was delayed despite starting years before, his stint as an assistant director in it was never credited either.
However, Hrithik had more to him than that. His acting and dancing skills were tested by his father and maternal grandfather J. Om Prakash (JOP) earlier. We first watched him on screen as the 6-year old kid dancing vigorously with Jeetendra on the hit song 'Jaane Hum Sadak Ke Logon Par' in Om-ji (as he is known)'s 1980 Golden Jubilee blockbuster Aasha.
In the same year, his father ghost-produced Aap Ke Deewane and Hrithik was seen fleetingly in the popular song 'Ram Kare Allah Kare'. A year later, Hrithik was seen in, 'Shaher Mein Charcha Hai' filmed on Dharmendra and Hema Malini in Aas Paas, again made by his granddad.
His major acting debut came at the age of 12 in his father's 1986 success Bhagwan Dada starring Rajinikanth and his dad. For his age, Hrithik, a child ridiculed by peers in schools (for his extra thumb), gave a terrific account of himself, especially in his combat sequence with villain Danny Denzongpa and his death scene in Rajinikanth's arms. The histrionic potential was transparent.
After this, Hrithik had many personal battles to fight, like battling his complexes and resultant depression and the diagnosis of scoliosis at 21 where he was told that he could never become an actor or be able to dance. But sensing his huge potential, father Rakesh Roshan dared to cast him in a tailor-made dual role in the 2000 Kaho Naa…Pyaar Hai (KNPH).
The script had everything going for Hrithik—two different characters to play, every emotion, songs, dance and action, and Rakesh had the confidence to release it between two films of mega-stars—Aamir Khan's Mela and Shah Rukh Khan's Phir Bhi Dil Hai Hindustani. Discouraged by distributors (some even left the film!), as there was also Pukar with Anil Kapoor and Madhuri Dixit to follow, Rakesh still went ahead with his release date and the film not only became the only hit among the four but also topped the year's box-office grossers.
Hrithik Roshan had become a star.
Chequered Career
If we may call it so, the 'Jinx of the First Blockbuster' seemed to fall on Hrithik as well. The actor had chosen to experiment with two films he had signed before KNPH released—Fiza and Mission Kashmir, made by mid-stream sensibility directors Khalid Mohammed and Vidhu Vinod Chopra. While both these films performed averagely, business-wise, they were ripped by critics, but Hrithik was praised for his gray roles in both films.
Subhash Ghai had signed Hrithik too—for a small and sweet Basu Chatterjee-like story of a father (Jackie Shroff) and three daughters—Yaadein. Hrithik was paired with the most prominent daughter, Kareena Kapoor (now Kareena Kapoor Khan). However, as soon as KNPH attained blockbuster and Hrithik acquired a huge star status, Ghai had to kowtow to distributor demands. The script became lop-sided with Hrithik's role gaining prominence, the climax had to go on him and the film nosedived in 2001!
Towards year-end, Hrithik delivered a super performance, standing up to Amitabh Bachchan and Shah Rukh Khan, in Karan Johar's second directorial blockbuster, Kabhi Khushi Kabhie Gham… and what was expected, happened. Through Hrithik was widely lauded, the film's success could not be attributed to him, because there was a Kuch Kuch Hota Hai-fresh hit director, the SRK-Kajol combo, and Amitabh Bachchan's revived status at that time.
The bad phase began: Aap Mujhe Acche Lagne Lage, Na Tum Jaano Na Hum and even Yash Chopra's production Mujhse Dosti Karoge! were ill-advised projects, possibly signed for emotional reasons—the first was produced by a relative of his grandmother.  Finally, Hrithik could not be blamed for Sooraj R. Barjatya vainly attempting to sneak out of his traditional zone with the Chitchor-remake fiasco, Main Prem Ki Deewani Hoon in mid-2003.
The verdict from so many was: Hrithik Roshan, the one-film wonder, the Kumar Gaurav of the millennium, was finished.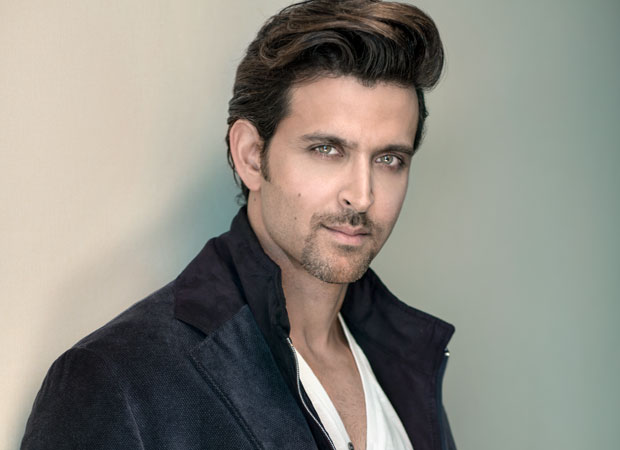 The good times begin
In 2003, Rakesh Roshan, realizing his son's extraordinary dedication, talent as well as stardom needed a second proper and better exposure, went that extra ten miles (so to speak) to create India's first true-blue sci-fi and space saga, Koi…Mil Gaya. Hrithik played the backward child who becomes a genius whenever an alien who has landed touches him. The film again topped 2003's blockbusters and Hrithik the star actor was back in the reckoning.
Inspired as much by his son as by his film's success and a resulting access to greater resources, Rakesh Roshan decided to go in for a remarkable franchise, with another possible instalment being worked upon today. Krrish (2006) thus became Hindi cinema's first A-list superhero saga to succeed big-time, and was followed up with Krrish 3 (2013).
By this time, Hrithik, who had gone through severe trauma to various parts of his body during either shootings or training in whatever skills each film needed, had achieved the reputation of being a perfectionist. He often stated that he took on scripts that were not necessarily commercial—they simply had to inspire him.
And with his extraordinary talent at dance complementing his starry mettle and charisma, Hrithik was now considered the complete package—one source called him the "most complete star". So, it was not surprising that only hosannas came in for the 2004 flop Lakshya, in which he danced to 'Main Aisa Kyoon Hoon', considered even now by the actor as one of his best films, growth-wise.
And 2006's super-successes (weeks after Krrish) were led by Yash Chopra's and Aditya Chopra's Dhoom 2, in which he was cast in the gray role of a smart con-man and extraordinary thief, and stole the show completely.
There was no stopping Hrithik the superstar now, and hits and flops became incidental. The downs included his misguided home production Kites (2010), Guzaarish in the same year in which he played a magician who becomes a quadriplegic and wants the freedom to die (euthanasia), Bang Bang! (2014), the official remake of Knight And Day and the biggest turkey of them all—Mohenjo Daro last year.
After all, Hrithik has shaken off the label of someone needing his father to bail him out. Jodhaa Akbar (2008), Zindagi Na Milegi Dobara (2011) and Agneepath (2012) added to his successes, his growth as an actor, and—with Krrish 3 and Bang Bang! Included—exhibited that he can command a humongous opening next only to the Khans!
Today, Hrithik is completely Kaabil to maintain the status of a superstar extraordinaire.
BOLLYWOOD NEWS
Catch us for latest Bollywood News, New Bollywood Movies update, Box office collection, New Movies Release , Bollywood News Hindi, Entertainment News, Bollywood News Today & upcoming movies 2020 and stay updated with latest hindi movies only on Bollywood Hungama.