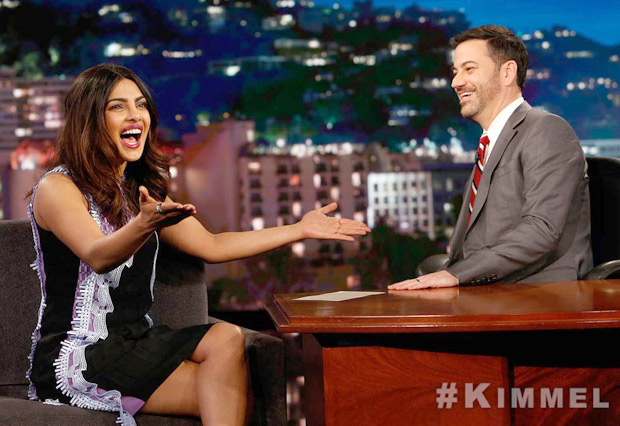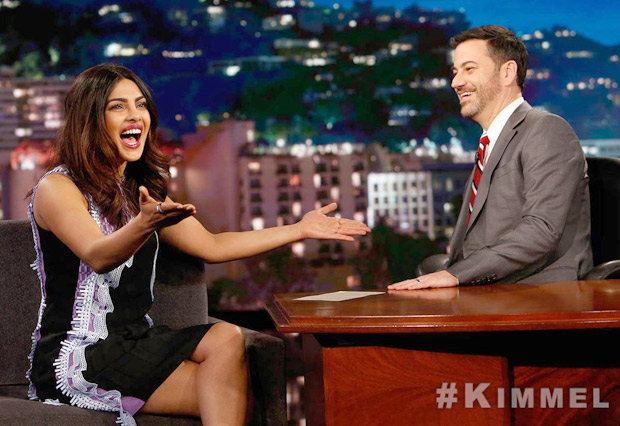 Priyanka Chopra is sure unstoppable. After suffering from an on-set accident and three days bed rest, Priyanka Chopra headed to Los Angeles earlier this week and won the Best Dramatic Actress for Quantico at People's Choice Awards 2017.  This was her second consecutive win at the PCAs.
After her win, the actress is back in New York to kick start the promotions of Quantico as the show returns next week after the winter break. First stop is Jimmy Kimmel Live. Making her second appearance on the talk show, Priyanka looked as fresh as always in a little black dress with purple and white work on the side. Dark lips and center-parted hair completed her look.
The last time Priyanka was on Jimmy Kimmel Live she admitted being a fan of rapper Tupac and that she was supposed to be Mrs. Tupac Shakur.  She also revealed that mourned for several days after his death.
Priyanka Chopra's Quantico returns on Monday, January 23 and will air in India on January 24. Besides this, she will also be making her Hollywood film debut with Baywatch alongside Dwayne Johnson and Zac Efron.