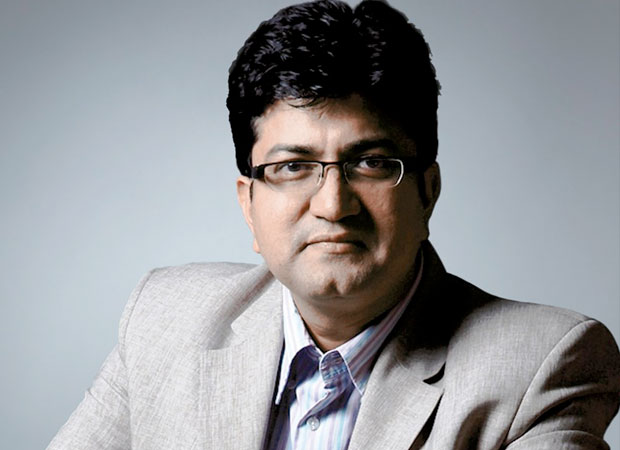 So finally it has happened. The era of nonsense of Pahlaj Nihalani has finally come to an end and celebrated writer and advertising genius Prasoon Joshi has been appointed as the chairperson of the CBFC. The unanimous approval for Mr Joshi goes on to prove that this is one of the most widely supported decisions taken by the Modi government in its three year tenure so far. I have known Prasoon Joshi for almost 19 years and have always marvelled at his different-take on almost any matter. He's a thinker who has a unique and most importantly, a balanced perspective on any topic.
I spoke to Prasoon in 2015 on the contentious issue of censorship and as always he put things into perspective in his inimitable manner. He's a creative person who would always stand up for freedom of expression but if certain liberals who feel that they have a ready ally now then disappointment awaits them too. Having known Prasoon Joshi for a long time, I feel he won't support anything just because it gets him the tag of being a liberal. His approach will be the middle ground because he is willing to listen to all voices and hopefully attempt at bridging the gap between the dissonant voices. Here is what Prasoon Joshi said about the way he looks at Censorship in 2015. The important part is, if you talk about 'freedom of expression' then you should also accept the 'freedom of rejection' of your audience:
"I feel censorship is a very sensitive topic. I believe that ideally we should have a society where no censorship is required. I think we should be such a mature society that we can appreciate each other, our differences, there will be different sort of voices, they will have contradictions and they will clash with each other too as long as they don't turn violent and hurt each other. In a democracy, there is a place for varied voices. In a garden, I have never seen a rose fighting with a poppy. The society should be such that everyone can have their own colour and fragrance and yet co-exist. We can be different and yet respect each other. If I say something then you're ready to listen to it. But then we are talking about a very, very mature society. We are far from it right now. You require education. One part of the society is completely deprived of education and one part has too much of information. There is no equality. That's when censorship comes into picture. If I am saying that I can appreciate what you said and there is another part of the society that can't appreciate probably because of the information filters available to them are very different and I am not saying that one is superior to another. But they are not at the same level. In that society somebody might get hurt, somebody might get offended. If it gets violent and somebody gets hurt then you shall go to the government and say that you're not doing your job. So the government has to take certain precautions so that tomorrow if things go violent then censorship comes into play in that kind of society. It's a precaution that the government is taking. Then where does self-expression stand? That is debatable. Somebody was asking the other day that the expression of the writers and creators should be protected. As a creative person I totally support that. If I feel that I can't express myself freely then I don't think I can create. You need to. But you draw certain lines subconsciously and not consciously. If you start drawing the line consciously then you'd be harming art. Subconsciously you know which society you live in, kya seemayein aur hadein hain. It should not kill the creativity. Either you create rules, have censorship or don't have it but it exists. We talk a lot about freedom of expression, we should also talk about freedom of rejection. If I have the freedom to write then you have the freedom to reject. In a free society, freedom shouldn't be hierarchical that since I am a writer, a celebrated writer then I should not be using my pen as a weapon and as a hierarchical thing tell that since you can't write, you have no right to comment. If I am publishing a work for you then I also have to give you a right to you to reject it also."
BOLLYWOOD NEWS
Catch us for latest Bollywood News, New Bollywood Movies update, Box office collection, New Movies Release , Bollywood News Hindi, Entertainment News, Bollywood News Today & upcoming movies 2020 and stay updated with latest hindi movies only on Bollywood Hungama.