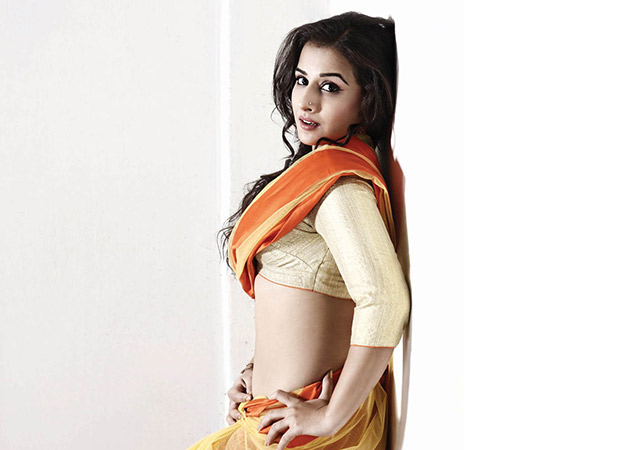 While on one hand, Vidya Balan's latest release Kahaani 2: Durga Rani Singh is carrying extremely great reports, on the other hand, Vidya Balan recently spoke about gender bias issues that she had faced in showbiz. Not many know that Vidya Balan had faced immense rejection in her initial days, before she made in big in Bollywood. The best part about Vidya Balan is that she never made qualms about the rejection that she had faced and has always been very vocal about many issues in her life. One such issue that she recently spoke about in an interview was that of sexism.
In the interview, while speaking about the sexism issue that she had faced in the showbiz, Vidya Balan said that she was treated differently because she was a woman, which also included the payments issue. She cited an example of a film (name withheld), wherein the hero got paid more (because he was a man) and she, despite having a bigger role, got paid comparatively less (because she was a woman). She added that she took her job really seriously, irrespective if the fact if she was a woman or a man. She cited another example of a man calling her up and not just congratulating her for a splendid performance in Ishqiya, but also, called her the 'hero of the film. Vidya Balan recalled stating, during the promotions of Ishqiya, she went everywhere alone as Naseeruddin Shah was not promoting the film and Arshad Warsi was not there for all the promotions.
Looking back, Vidya Balan, while declaring that she happens to be the most important person in her life, recalled that despite being committed to other films, her blood used to boil when she had to adjust her dates in accordance to the dates availability of the heroes. She added that, this statement could be shocking lots of people as they expect her to say that her husband Siddharth should be the most important person in her life as she was married to him.
Vidya Balan also spoke about the repeated questions about her having a child also bothered her. She blames it on the gender bias by stating that why can't men be asked about when they are impregnating their wives!
More to woman power, Vidya Balan!