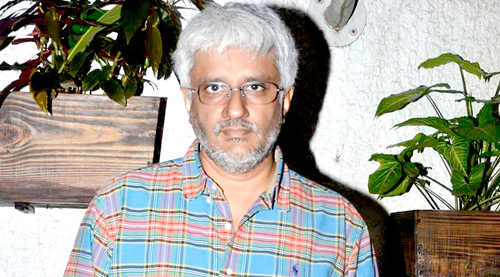 From Raaz (2002) to Raaz Reboot (2016), it has been one horror-filled journey for Vikram Bhatt, as far as making films in this genre is concerned. Not that he hadn't attempted this genre much earlier in his career. In Jaanam (1992), he had turned Rahul Roy into a tiger. While his fascination for creatures continued with Creature (2014) as well, he has also been the creator of 1920 franchise. Though there were talks of him converting his hit Haunted (2011) into a franchise, there has been no movement on that. Meanwhile, it has been announced by Bhatts that Raaz Reboot would bring curtains on the Raaz franchise.
Here is presenting Part I of the exclusive conversation with Vikram Bhatt.
When it comes to Raaz franchise, the straight forward expectation is to have something truly unexplored. How was that explored for Raaz Reboot?
I will give you a very interesting anecdote. There was a Hollywood producer who once asked a writer to write something for a sequel to a successful film. So, he wrote a concept and went back to the producer. The producer said it was very good but then it was also too different. He said he wanted something different but not too different. So the writer went back, wrote something and brought it back to the producer. This time, the producer said that it was way too similar. Exasperated, the writer asked the producer - 'What do you actually want'. The producer said - 'I need something 'uniquely familiar'!
So, this is what Raaz Reboot turns out to be, i.e. 'uniquely familiar'?
Correct. See, what happens in a franchise is that the films that come out of it have to be uniquely familiar. There is something that the audience comes for and you can't deprive them of that. When it is a franchise like Raaz, then you need to have good music, story about relationships, suspense element and horror moments. That's what Raaz stands for and that's what it delivers. That's the kind of familiarity that a franchise like Raaz needs to carry. So what's unique here? Well, the film has a different visual context. Also, it has a different relationship context along with the suspense quotient.
Raaz Reboot is expected to go to the next level though.
When we made Raaz 3 and that too in 3D, we thought that iske aage kya jaayenge. The only thing that can seduce you to make a film is the story. Bhatt saab and I were talking about the story and then we hit upon this phrase that secrets are the enemy of love. That is so true because while we have made Raaz in many different ways, we have never explored the point that sometimes a secret becomes a third person in a relationship. I would give you an example of my own life.
Yes, please.
There was a time when I was married. I would drink and smoke and my wife used to ask me not to do it. We used to have fights. After a point I decided that chalo…I won't do it. However, I couldn't resist and then I started lying to her. I would tell her that I was going out for a meeting, but, then, I was actually out to have some good time. That's how I started growing apart from her and had this secret live. Not that this life needs to be around a person. It is not that adultery is the only secret that a person may have. However, people have secrets in their lives which come back to haunt. That was the basis for Raaz Reboot.
You were also pretty secretive around revealing the film's plot in the theatrical promo.
That's right. See, when a suspense film is all about Raaz, then how much can you actually reveal. After a point, you feel that if you show a shot from scene no. 5, then you end up giving out scene no. 10, and so on. Suddenly, you realize that there is half the stuff out there that you can't promote. So we had to be careful.
The film's lavish production values, and that too in controlled budget, has come in for some appreciation though.
Yes, we had some great locations in Romania that further romanticized the whole feel of Raaz. We were shooting in the winters there and that too in a season jab even Romanians ka band baj raha tha. It was very cold and it is so difficult to shoot in minus 20 degrees temperature. These were very difficult circumstances. Hats off to my technical team that we still managed to pull it all through and that too in quick time.
(To be continued in Part II)
BOLLYWOOD NEWS
Catch us for latest Bollywood News, New Bollywood Movies update, Box office collection, New Movies Release , Bollywood News Hindi, Entertainment News, Bollywood News Today & upcoming movies 2020 and stay updated with latest hindi movies only on Bollywood Hungama.