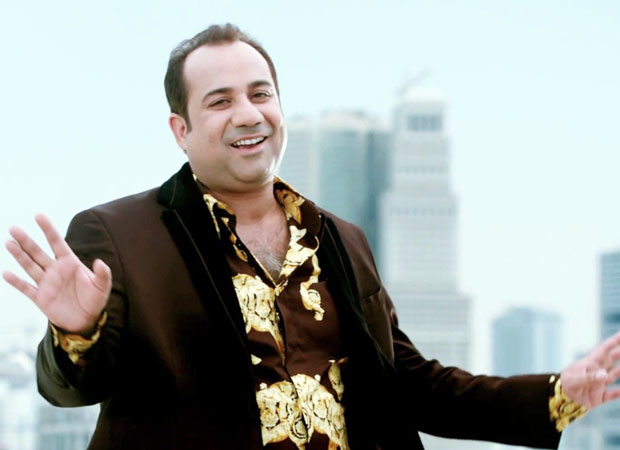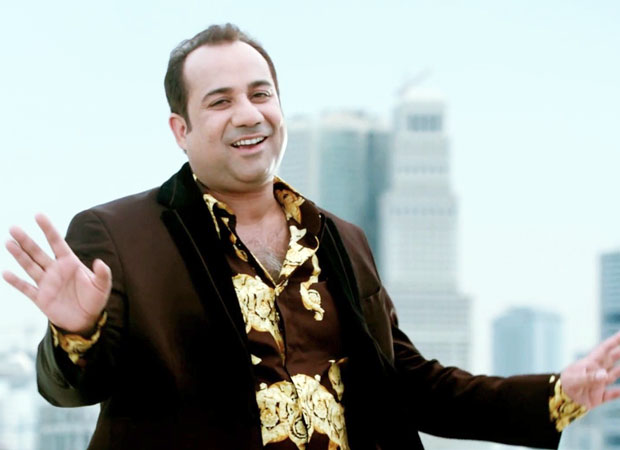 "An artiste doesn't need much. He needs a room to practise his craft and that room can be located in any part of the world. Due to technology one has many advantages today," said singer Rahat Fateh Ali Khan in a telephonic interview with Bollywood Hungama's Faridoon Shahryar. Rahat spoke from Pakistan. He was reacting to a statement issued by Rishi Kapoor in a television interview where he said that he doesn't look at actors or singers based on their Nationality. "I look at them as Artistes only," Rishi Kapoor Sahab had said.
Rahat Fateh Ali Khan along with Anupama Raag have come out with a single 'Saaware' on Times Music. The music video features Kunal Khemu. I was excited to speak to Rahat bhai but I had been politely told not to ask any question on the ban imposed on Pakistani artistes by some political groups. I tried my best not to ask any question that may hurt the sensitive singer. No matter how difficult the circumstances might be, cutting off people-to-people association only strengthens the radical forces on both sides of the border. The music video of 'Saaware' had been shot in Lucknow in June 2016 and has already crossed 1.5 million video views.
My Nana along with the entire family migrated to Pakistan from Lucknow post Partition in 1947. He pined for his homeland Malihabad (near Luckbow) and came back. He met Nehru ji courtesy famous Urdu poet Josh Malihabadi and told him that only his dead body will go back to Pakistan not him. He lived in India till he passed away. Two of my aunts stayed back in Pakistan. Rahat bhai, how do you look at the importance of roots, for the countries may have been divided but the roots continue to remain strong even today. "Roots are everything. Ghalib Sahab is celebrated in India and Chacha Ghalib is widely followed in Pakistan. There are many such similarities," he said wistfully.
Rahat Fateh Ali Khan profusely thanked Bollywood in helping him reach out to a big audience the world over. He thanked Salman Khan (whom he addressed as family and 'bahut achche insaan hain'), Pooja Bhatt and Mahesh Bhatt for their support. I ended the conversation with Rahat bhai with a solemn wish to hopefully interview him on video some day and yes hoping to listen to more of his wonderful melodies in Bollywood...