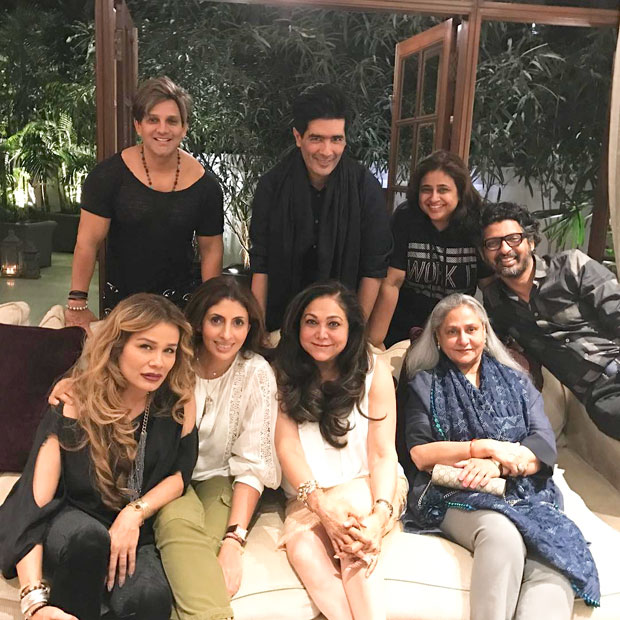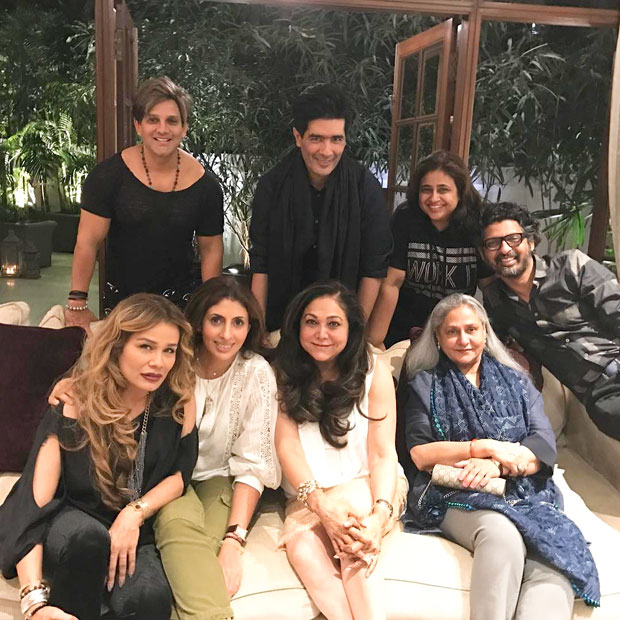 It's not everyday that you get to see the elegant Jaya Bachchan and her daughter Shweta Bachchan-Nanda together at get-togethers or parties. One such get-together where, both, Jaya Bachchan and Shweta Bachchan-Nanda attended was when Manish Malhotra hosted a dinner party at his house recently.
Besides Jaya Bachchan and Shweta Bachchan-Nanda, there were Tina Ambani, Yash Birla, Avanti Birla and Niranjan Iyengar. While Jaya Bachchan was looking as 'simply elegant' as always in the kurta and grey pants, Shweta Bachchan-Nanda looked adorable in the white top and cargo green pants.
Manish Malhotra posted the adjoining photograph and captioned the same as "#At Home #Dinner #Conversations #Funtimes with #Respected #jayaji #jayabachchan #TinaAmbani @yashbirla #AvantiBirla @shwetabachchan @putlu @ashesinwind #Friends #positivity".