At one point of time one used to find Rakhi Sawant entertaining. She did what she did to be noticed. She knew it. The world knew it. All through her dumb charade of marriages breakups makeups and other tamasha, she remained very respectful towards, and constantly ensuring that she didn't cross the line with this writer. But over the years and especially in recent times, it is impossible to take Sawant seriously. She would get married and in the few next days the marriage would be annulled.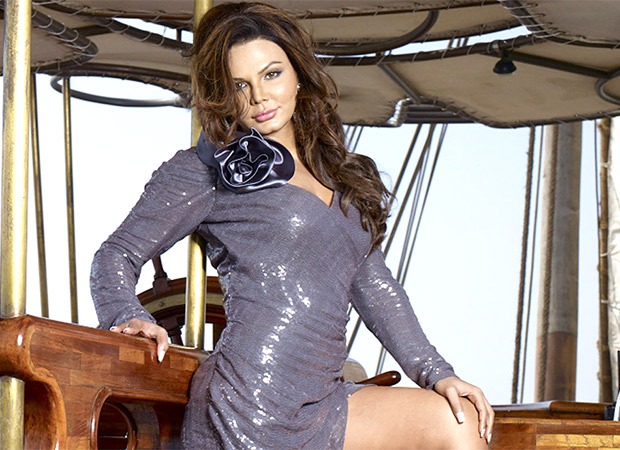 Rakhi Sawant and her history of apparent flash-marriages and flash-separations
The latest in her string of 'husbands' is Adil Khan Durrani who is now a famous man thanks to his notorious 'wife' who has made serious allegation against her 'Shohar', apparently had him arrested and then was seen lovingly feeding him.
The media starved for sensationalism, takes Rakhi's antics as 'entertainment'. It fills the pages. But think of what it does to the credibility level of entertainment journalism! For a very long time I stopped all communications with Rakhi Sawant. Then last year a politician had called Navjot Singh Sidhu the 'Rakhi Sawant of Indian politics'. Rather than Sidhu, it was Rakhi who took offence and threatened to take the politician to court.
Her 'husband' a mysterious guy named Ritesh also rose to his wife's defence. "What does he mean by using my wife's name in such a demeaning way? To me Rakhi is one of the kindest, nicest most generous people I've met. Unhein kissika dukh dekha nahin jaata. If a woman is raped in any part of India her heart bleeds. If she sees a hungry child she weeps like a child. Whatever Rakhi is today she is self-made. You may find her behaviour strange. But Rakhi is Rakhi. There is no one else like her. To have a politician use a woman's name in such a cheap way says a lot about how much politicians of our country respect women."
I felt relieved that Rakhi had finally zeroed in on her soul mate. But she proved me wrong. A week later 'Ritesh' disappeared from her life as quickly as he had appeared.
Even for all those who enjoy Rakhi Sawant's antics, her latest husband stunt is a bit too much to digest. It's not surprising that Rakhi Sawant tries to take the media for a ride over and over again. What is surprising is that a section of the media gets taken in each time.
Ms Sawant has declared herself married at least five times in the past. Before the mysterious 'Ritesh' she was 'married' to a Pakistani stand-up comedian who was apparently too gay to be any woman's bridegroom.
Then in August 2019 Ms Sawant was at it again. This time she claimed she was married at the Marriott hotel on July 28 to an 'NRI'. However a cursory check at the venue would show there was no wedding, certainly not Rakhi Sawant's, on the aforementioned date.
After reading about her 'marriage' to 'Ritesh' I had sent a congratulatory message to Ms Sawant. She replied with a coy thanks. Then I asked who the lucky guy was. She responded by saying that she can't reveal his name. Immediately after this, she sent a voice message saying, his name is Ritesh, and that if I interviewed her she would reply to all my questions. Significantly there was not one picture of Ms Sawant's supposed husband 'Ritesh' anywhere. On June 18, 2020 when I again asked her if she is married Ms Sawant categorically replied she was not.
This woman who marries and un-marries (can't call it a divorce as there is nothing legal about Sawant's flash-marriages and flash-separations) has caught Javed Akhtar's attention. Rakhi Sawant and Javed Saab met some years back on a flight. She told him about her childhood and he promised that someday he would like to write a script based on her life .
Javed Saab better be careful with the spouse-count. All the men who married and unmarried this intriguing woman would want to be part of her bio-pic.
Also Read: Rakhi Sawant pens down a heartfelt message after the death of her mother Jaya Sawant; celebs express condolences
BOLLYWOOD NEWS - LIVE UPDATES
Catch us for latest Bollywood News, New Bollywood Movies update, Box office collection, New Movies Release , Bollywood News Hindi, Entertainment News, Bollywood Live News Today & Upcoming Movies 2023 and stay updated with latest hindi movies only on Bollywood Hungama.