Pravin Tambe has fetched you unprecedented acclaim, and richly deserved. How does it make you feel?
It feels wonderful. Very special. It actually feels like a dream Or should I say, a dream-come-true. I have been waiting for something like this for a really long time. Finally it is happening I can't thank the film's team enough. And specially the audience for showering this love on me and the film. For an actor this is the biggest reward possible. I want to take it all in. I want to cherish every moment of this beautiful experience. Right now you are listening to a very happy man.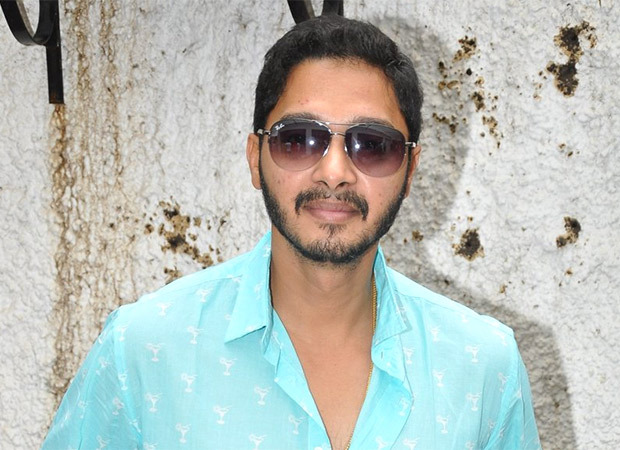 "I am a proper middleclass Maharashtrian. I think that was a huge factor in playing the character," claims Shreyas Talpade on playing Pravin Tambe
How did the Tambe project come your way? I believe you were the only option for the role?
I don't know whether I was the only option. But thank God I was one of the options. I guess the alignment of stars in my horoscope was to my advantage. Probably the fact that I had done a cricket film Iqbal early in my career, worked to my advantage, along with diverse films like Dor and the Housefull series and Om Shanti Om. The producers were insistent that I play Tambe. Probably the Maharashtrian identity helps. I am a proper middleclass Maharashtrian. I think that was a huge factor in playing the character….I think this is a question more for the producers than me. I can only thank them for their faith in me when most producers and filmmakers had given up, just as in the case with Pravin Tambe, you know …abb kya karega? Abhi kya hoga?
What was your preparation for the character like? How frequent was your interaction with the real Tambe?
The preparation was extensive. It took almost three months. I met Pravin Tambe several times to get to know him better, to understand his psyche. I met his family also. I feel honoured to have met a personality like Pravin Tambe. I learnt so much from him just by being in his company. For me the biggest takeaway from this film is that age is just a number. This, Pravin so strongly believes in. It's not just lip-service: at the age of 50 he is playing cricket like a pro. He can give any youngster a run for his money.
Are the two of you close now?
I am happy to say Pravin and I are pretty much like family now. We look at each other as brothers. We bonded immediately. We were on the phone the other night after he saw the film. We both got emotional. It's a great feeling. He told me he had been trying to get his Instagram account verified for years. He finally got a blue tick. Yeah, so last few days after the film's release have been phenomenal. Thanks to Tambe, I got a chance to play a cricketer seventeen years after Iqbal. People would have said, 'It's your age to play a cricket coach now.'
So many sports biopics are being made. Do you see that as a healthy trend?
Yes, there are so many stories waiting to be told. That's where a production house like Boot Room Sports comes in. They are a company dedicated to sports. They have lots of sport-related scripts in their kitty. The phenomenal success of Kaun Pravin Tambe only confirms their faith in the genre. So yes, we will see a lot more sports content in coming months and years. There are so many unsung heroes in our country. This is just the beginning. People love the stories about unsung heroes. So many of my friends have called me after seeing Kaun Pravin Tambe to say that the film has changed them forever. Even I am inspired to rejuvenate my dreams after playing Tambe.
Did you make a conscious effort to follow his personality in your interpretation of the character?
While interacting with Tambe, the director told me that I needed to get Tambe's spirit right. His perseverance is what makes him what he is. I had to get that right. What kept him going towards his dream for twenty years? Tambe felt it was him and not me on screen. My wife cried after watching the film. She said she didn't see me in the film. She saw only Pravin Tambe.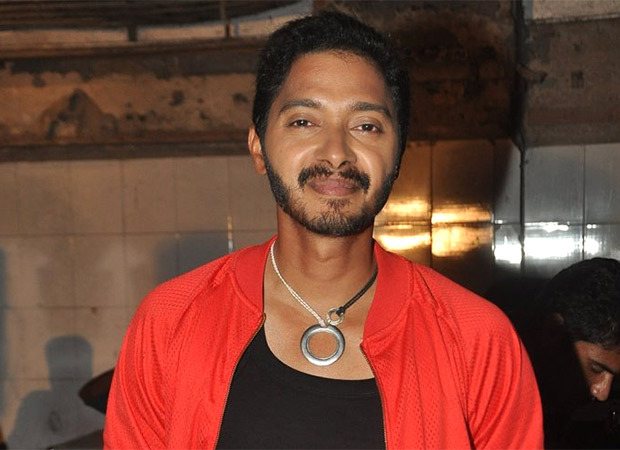 Do you see the OTT platform as a blessing for underrated actors like you?
OTT is definitely a blessing for an actor like me. For me it is an extension of the experimental theatre I used to do. That experiment is happening manifold on OTT and there is trigger-audience for it. There are so many stories waiting to be told and performed. Now we have the opportunity. I don't know whether I am underrated. I am just an actor trying to do my best. But I guess the OTT is like an IPL for us actors. We know there is an audience for what we do, no matter how unconventional.
Incidentally the two landmark films of your career Iqbal and Kaun Pravin Tambe have cricket in common. Are you a cricket fanatic in real life?
I love cricket. I love table tennis and badminton as well. But with cricket I think I've a special connect. Probably God wanted me to be a cricketer. My elder brother also wanted me to be a cricketer. He probably thought he would be Sachin Tendulkar and I would be little Tendulkar at that point of time. God had other plans. Still there is a lot of untapped cricket in me. Who would have thought that one day I'd play two memorable roles as cricketers? There has to be some divine connect between me and cricket.
How do you look back on your career so far?
My career has been adventurous. I come from a normal middleclass family with no film connections. I have auditioned to get my best roles. Luckily for me filmmakers like Subhash Ghai, Nagesh Kukunoor and Farah Khan had faith in me. I admit I should not have done some of the films that I did.I also admit I didn't some things that I should have. I didn't market myself well. I was averse to social media. But that's the need of the hour.It took me some time to accept the marketing reality. I won't make the same mistakes again. Maybe I will make new mistakes. All my mistakes are mine. I am happy with both the rights or wrongs in my life. John Lever says Duniya gol hai, and so is destiny. Hopefully I will have new challenges and new appreciation in future.
BOLLYWOOD NEWS - LIVE UPDATES
Catch us for latest Bollywood News, New Bollywood Movies update, Box office collection, New Movies Release , Bollywood News Hindi, Entertainment News, Bollywood Live News Today & upcoming movies 2022 and stay updated with latest hindi movies only on Bollywood Hungama.