It's once again clear: narrating the story is paramount, whatever be the tale you are telling. In the April to July 2018 scenario, this was shown clearer than any time before. One more point: Suddenly there was an area that was as big as sequels—the dramatized biopic. But these real stories were never accepted unconditionally. Soorma was a case in point. After a decent first half, Shaad Ali's narration of an exciting story degenerated into a plodding and uninteresting narration. The lack of a strong pan-Indian actor probably added to the woes. Diljit Dosanjh may have performed very well, but the script let him down.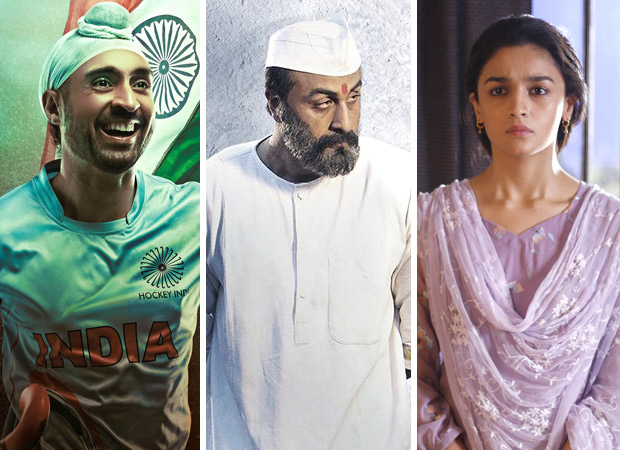 At the other end of the spectrum was Sanju, the real-life story of Sanjay Dutt dramatized and narrated by Rajkumar Hirani. Pre-release, the general feeling that the director would meet his Waterloo due to a wrong selection of subject, but that was proved false—and how!
Sanju proved, beyond the farthest speck of doubt, that a brilliant director could achieve the seemingly impossible: convert a dark story into a bright, humorously-told film with a surfeit of warmth. The humongous business the film did, and the critical appreciation it got, all showed that it was how a story was chosen and told that really mattered.
No one was bothered, really, if this was fact, fiction or a mix of both. It did not matter what Sanjay Dutt was, actually or as perception. Whitewashing accusations thrived, but so did the film at the theatres! If the writing and editing were spot-on, and the acting by Ranbir Kapoor out of this world, it was clearly all due to the captain of the ship's choices—like a born connoisseur, Rajkumar Hirani chose only those aspects that gelled with his temperament and wrote one of the best scripts in recent times.
There were three other real stories, and they too romped home on merit: The biggest was Raazi, which told the story of a Muslim girl (Alia Bhatt) who married a Pakistani from her dying father's friend's family—a clan of Pakistani soldiers. The twist; her father was a spy, and she too had to do what he did for our country. But from close quarters—as a hausfrau and family member!
But it was the greater and more emotional twist that connected with the audience big-time: the Pakistani family was a normal, decent one, and her husband, also a soldier, loved her deeply. It was conscience versus the nation: what was more important? Meghna Gulzar evolved into a commercially viable filmmaker with this massive hit.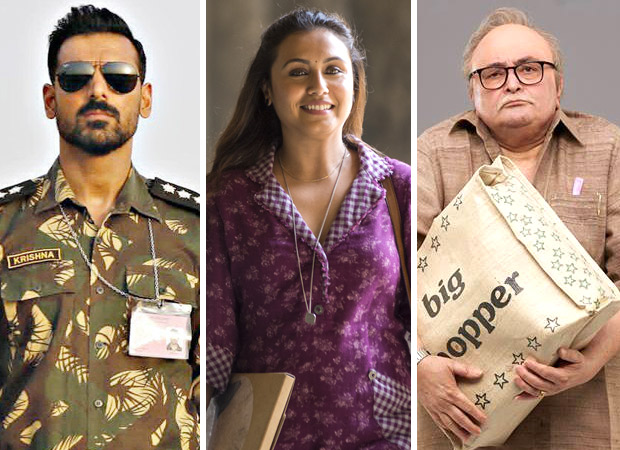 The second such film was Parmanu—The Story Of Pokhran, the narration of an event in Indian history—our first nuclear test—that made the world look up to us. This was where the writers, director and producer-actor John Abraham felt that a chunky dramatization was needed. So in came the hero's fictional character and some more et cetera elements, but everything was kept wonderfully in check and in sync.
In the final analysis, the film made our hearts swell with pride as Indians. Passing the test of true success, the film showed more footfalls in the second weekend vis-à-vis the opening one! Even better was John's statement, "At a time when it's thought great if a film runs for even two weeks in theatres, Parmanu is continuing its run even past the 75th day!"
Hichki, the real tale of a teacher suffering from Tourette's Syndrome (a severe spasmodic tic), was the third movie. Writer-director Siddharth P. Malhotra adapted this story of a Britisher into an Indian milieu and even changed the gender of the protagonist. The film did well (with no elements pandering to commerce in it) despite a tritely assembled trailer.
Reality Check: A good trailer may attract you to a bad film, and vice-versa, but it is finally the film's content that will matter.
But a film that resonates with the audience can never be restricted to one genre. If expectations are at least fulfilled, if not exceeded, a film can touch a goldmine. The decent success stories of 102—Not Out and Veere Di Wedding (with another poor trailer that put us off with its calculated surfeit of expletives!) and now the Sairaat remake Dhadak¸ are proof enough of this.
Race 3, directed by Remo D'Souza as a departure from the earlier Race franchise with a continuous story, clearly had only one agenda: making big moolah by capitalizing on Salman Khan's charisma and his Eid connection (he was also co-producer). At face value, the film made good money for its producers. Some distributors lost good sums.
But as a film, it was a bit like, to give a trenchant parallel— one of A.R. Rahman's recent disappointing scores—only hardcore addicts of the man loved it, and, finally, the film was the second consecutive Eid-Salman under-performer! The film possessed no intelligence, and presumed the same deficiency in its audience!
All these facts lucidly demonstrate that audiences need to be respected. The failures of Soorma, October (an abysmally-paced and unimaginatively narrated film) and Blackmail show that a decent or interesting premise is never enough—in short, the screenplay is the key, not the story.
And whenever the movie-buff, already beleaguered by exorbitantly high movie-watching costs, has his basic and immense intelligence insulted, as by Race 3, he can be ruthless and unforgiving. Bhavesh Joshi Superhero, Omerta, Nanu Ki Jaanu and that anachronistically stereotyped Sahib Biwi Aur Gangster 3 are also illustrative of this.
In the final analysis, fact or fiction, it is the narration that matters. And that is what makes for the content, that is, was and always will be, king.
BOLLYWOOD NEWS